A private jet tour of 7 Star Wars filming locations
With the new Star Wars movie, The Force Awakens, holding its global premieres this week, fans are promised a visual feast. And while the fictional locations may be in a galaxy far far away, there's no need to board a spacecraft to reach the spectacular, real-life filming locations.
To celebrate the new film's release, our team had some fun putting together the ultimate Star Wars fan trip, by private aircraft. You too could travel from planet to planet, just like Luke, Princess Leia and Han Solo, setting your own schedule and spending as little or as long as you like in each location.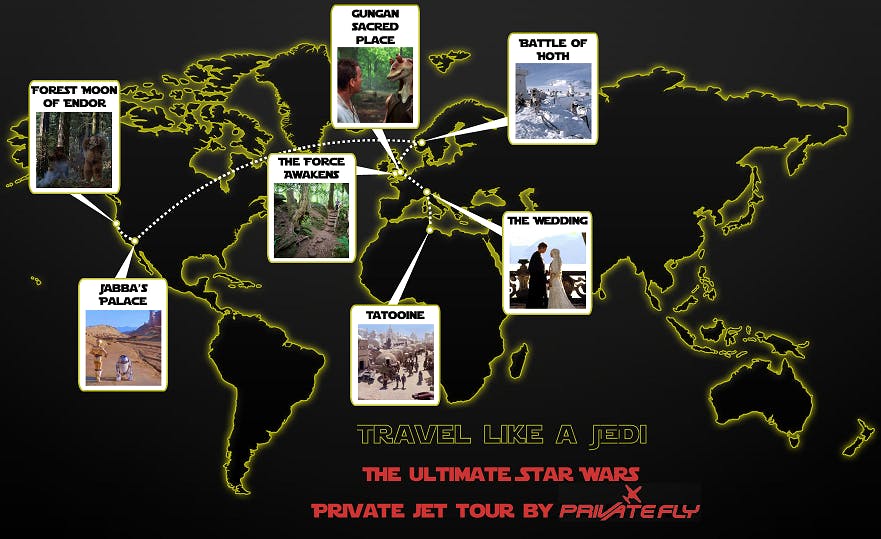 And while we might not be able to charter a Millennium Falcon for you, we have over 7000 other private jet aircraft for you to choose from for each flight.
REDWOOD NATIONAL PARK, CALIFORNIA
Your Jedi journey begins by following in the footsteps of the Ewoks, in California's Redwood National Park. The famous redwood forest was featured in 1983's Return of the Jedi, serving as the Forest Moon of Endor, the Ewoks' home base. Several of the scenes were reportedly shot in a redwood grove in Marin County, close to Director George Lucas's own Skywalker Ranch.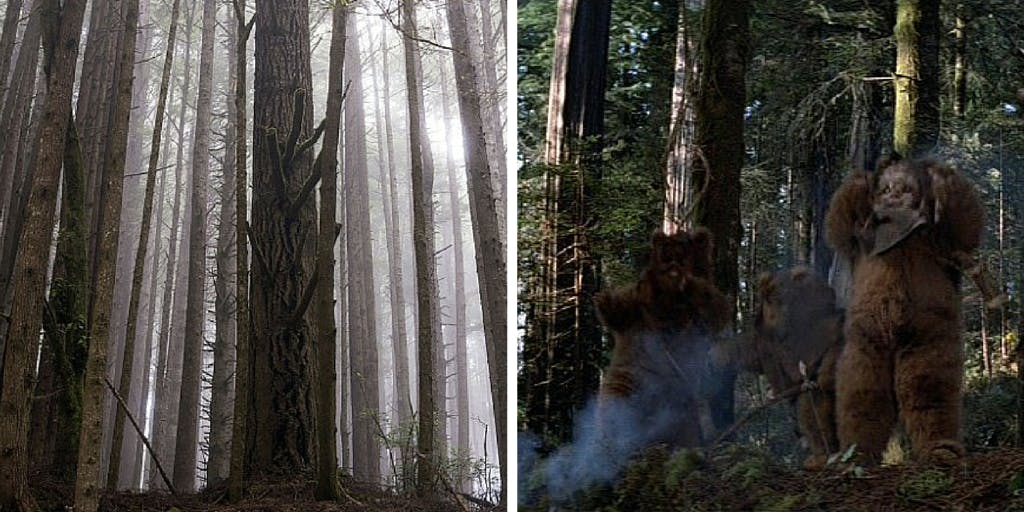 After walking through the spectacular redwoods you're just a short flight away from…
DEATH VALLEY NATIONAL PARK, CALIFORNIA
Another California natural landmark has been the backdrop to a Star Wars plot. The unpaved, one-way, 2.7 mile Twenty Mule Team Canyon path was used in Return of the Jedi, to show R2-D2 and C-3PO's journey to Jabba's Palace. In real life, the path is easily accessibly off California's Route 190.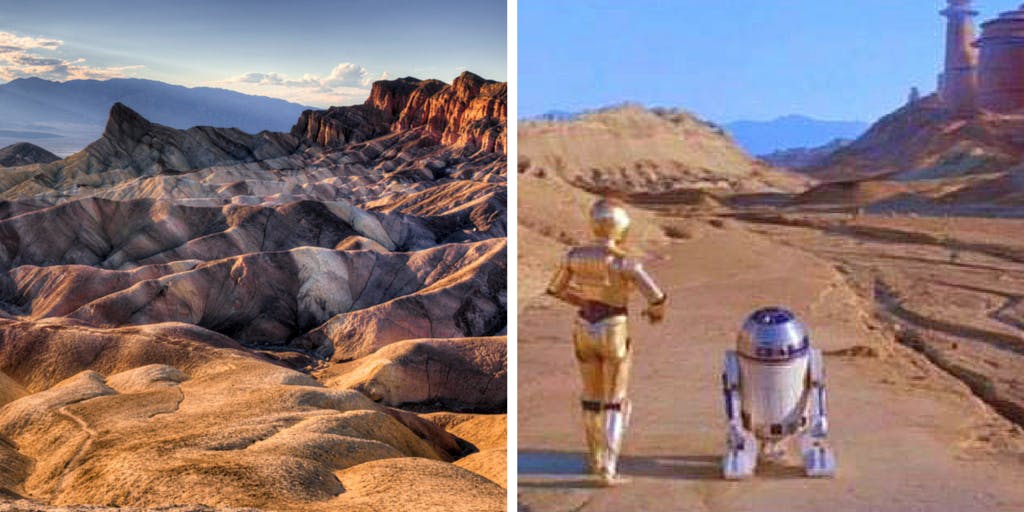 San Francisco Airport to McCarran Airport (1 hr 15 mins)
Aircraft: Embraer Phenom 100 (4 seats)
Price: £4,300
Now it's time to jet across the Atlantic to…
HARDANGERJOKULEN GLACIER, NORWAY
In 1980's Episode V: The Empire Strikes Back, Norway's sixth-largest glacier is featured heavily in the memorable Battle of Hoth, where the cast filmed in blizzard conditions. The straightforward hike to the glacier has trails marked by the Norwegian Trekking Association, but you will need to hire a guide to walk across the glacier yourself.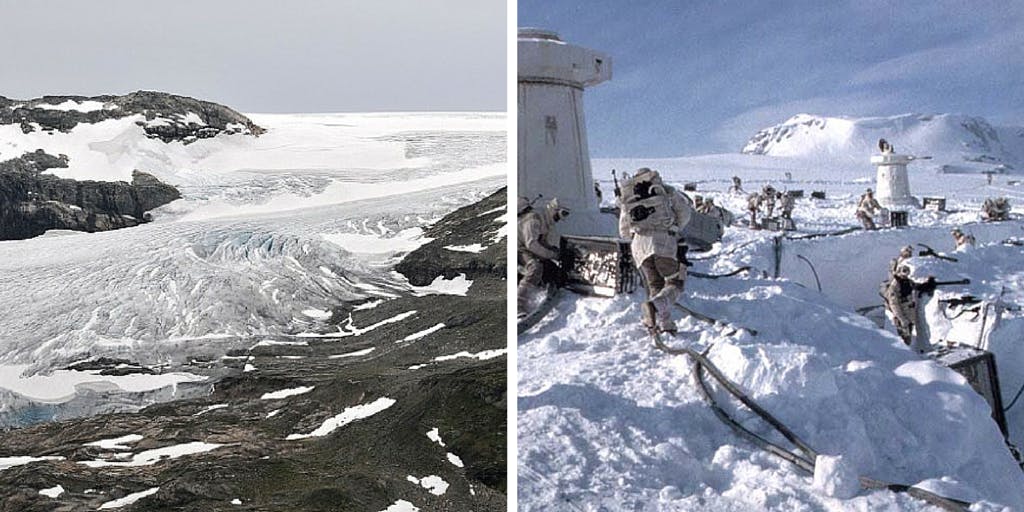 McCarran Airport to Oslo Airport (10 hours)
Aircraft: Gulfstream G200 (8 seats)
Price: £84,300
From the battlefield to a new secluded world, next you're off to…
GLOUCESTER, UK
A rural location near Gloucester was inundated with fans when rumors spread in 2014 that scenes for the upcoming Star Wars film was being filmed there. These moody and mysterious woods appears in the new trailer, and were referenced by director JJ Abrams in a letter thanking the movie's cast and crew.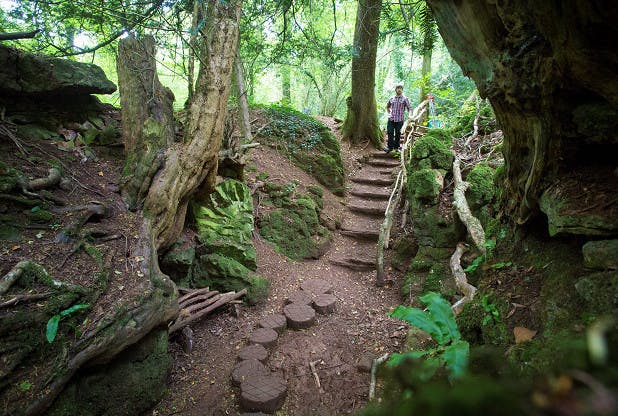 Oslo Airport to Gloucestershire Airport (2 hrs 15 mins)
Aircraft: Citation Mustang (4 seats)
Price: £7,600
Then, it's just a quick flight over to…
WHIPPENDELL WOODS, UK
The ancient woodland used in Episode I: The Phantom Menace can be spotted in two scenes: on Naboo when Qui-Gon Jinn and Obi-Wan Kenobi first meet Jar Jar Binks, and as the Gungan sacred place. The scenes' mystical, old-world vibes are anything but artificial – the area has been uninterrupted for more than 400 years and is designated as a UK Site of Special Scientific Interest.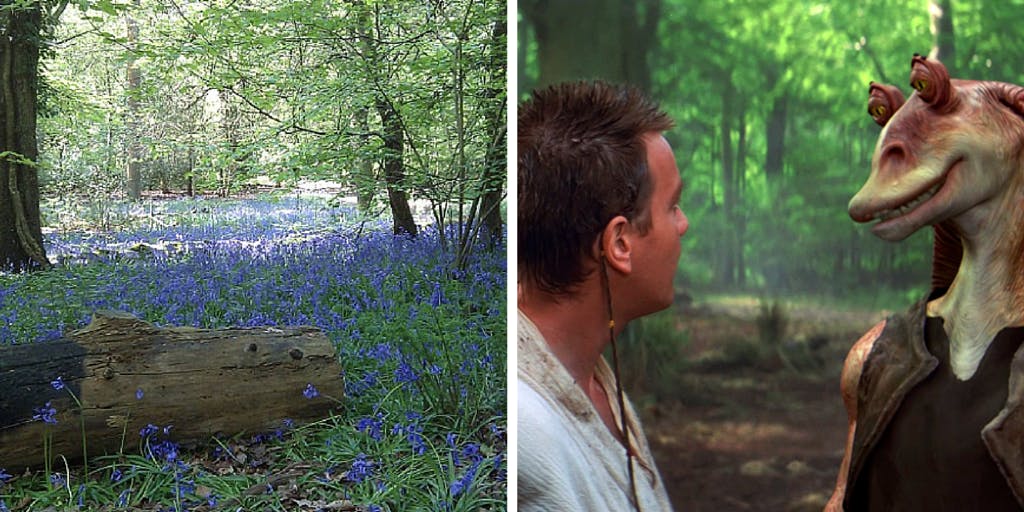 Gloucestershire Airport to London Northolt (30 mins)
Aircraft: Cessna Citation Bravo (7 seats)
Price: £3,300
Now it's time to relive one of the most romantic moments in Star Wars history, as you fly to…
LAKE COMO, ITALY
Stunning Lake Como in Italy was the backdrop to Anakin Skywalker and Padme Amidala's destination wedding in Episode II: Attack of the Clones. Head to the Villa Del Balbianello to mirror the same experience, which is located on the tip of a small, wooded peninsula that overlooks the lake.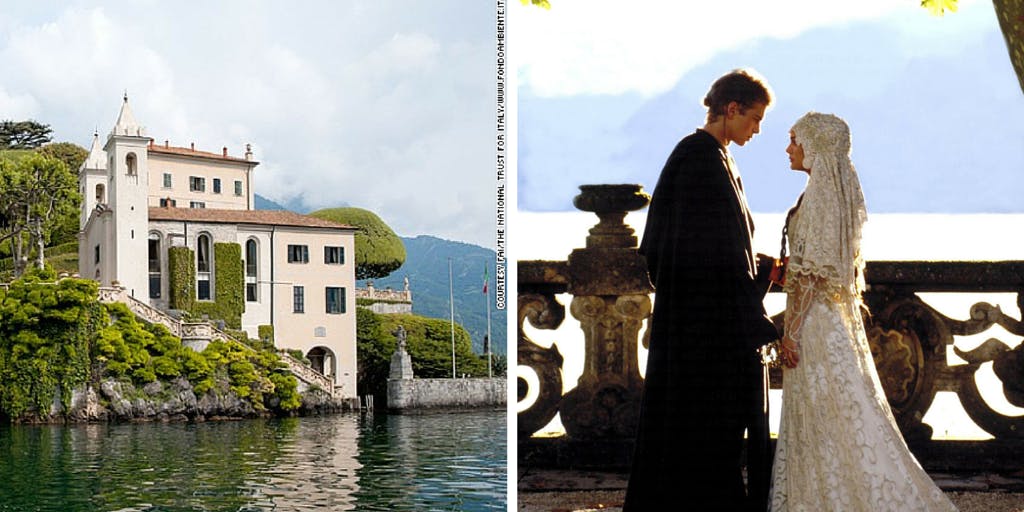 London Northolt to Milan Linate (2 hours)
Aircraft: Citation Mustang (4 seats)
Price: £6,300
And finally, you'll finish up in one of world's most iconic Star Wars locations…
TUNISIA
Tunisia was used for multiple shots of Luke Skywalker's home planet Tatooine. Perhaps the most famous Star Wars landmark, Hotel Sidi Driss is located here, in the town of Matmata. This is where the interiors of Luke Skywalker's childhood home were filmed.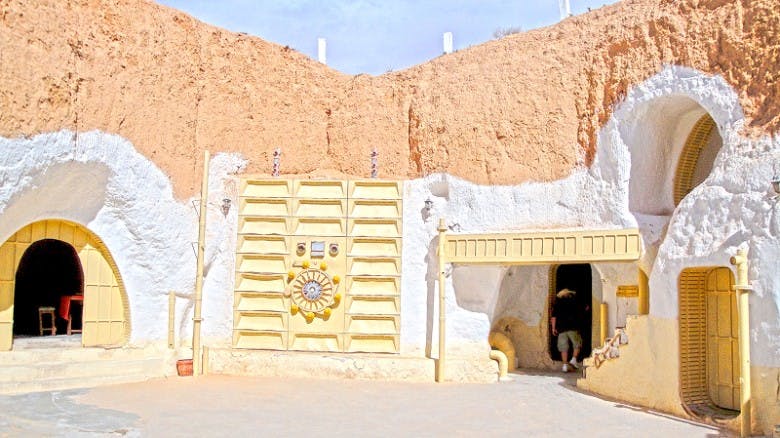 Centuries ago, Berbers built the underground structure as a real home. Eventually it became a hotel, which George Lucas used as a location for the first Star Wars film.
The set decorations came down when the crew left, but were rebuilt in 2000 for 'Attack of the Clones' and they've been kept there since, so guests can now eat at the table where young master Luke did.
Milan Linate to Gabes Airport (2 hrs)
Aircraft: Embraer Phenom 100
Price: £8,625
Our Flight Team can advise you on flights to these Star Wars locations or any other more down-to-earth destinations. Contact us or call +44 1747 642 777 (24 hours).
Back to Archive for December 2015