Which private jet airport should you choose in Dubai?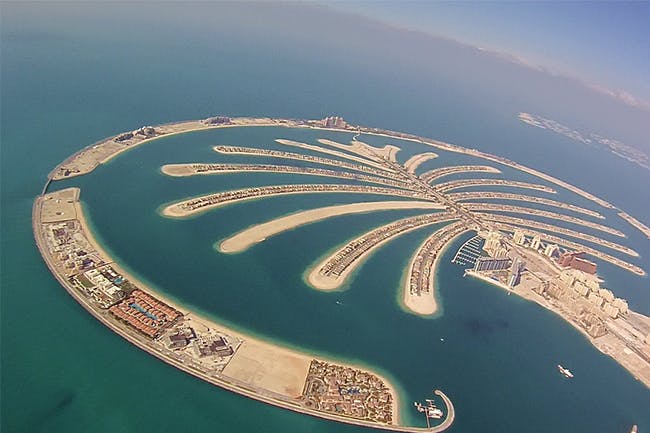 Dubai International Airport (DXB) used to only be the only major airport choice for business aviation flights into Dubai and it is still the airport that most of PrivateFly's customers currently choose to fly into. However that is likely to change in the future, following the opening of Dubai World Central Airport (DWC) in 2014.
Both airports are owned and operated by Dubai Airports. And in order to support the growth of the new Dubai World Central (DWC) Airport (also known as Al Maktoum airport), and ease congestion at Dubai International (DXB), the company are now coordinating plans to move all private jet and other general aviation flights to Dubai World Central Airport.
Private jet charter prices to Dubai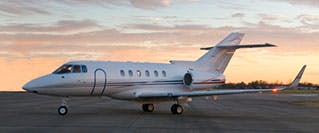 Riyadh – Dubai International (overnight return)
Aircraft: Hawker 800 (seats 8)
Flight time: 1 hrs 20 mins
Charter price (total aircraft): £13 720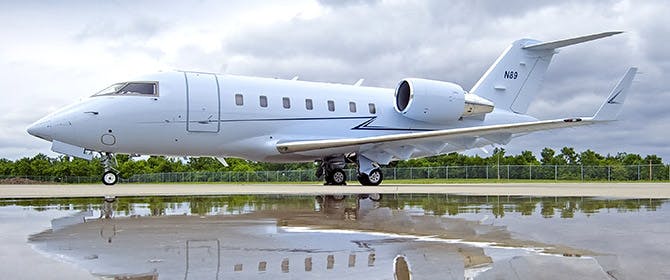 London Luton – Dubai International (3-night return)
Aircraft: Challenger 605 (seats 10)
Flight time: 6 hrs 4 mins
Charter price (total aircraft): £63 588

Nice Cote D'Azur – Dubai International (3-night return)
Aircraft: Falcon 2000 (seats 10)
Flight time: 6 hrs 15 mins
Charter price (total aircraft): €78 960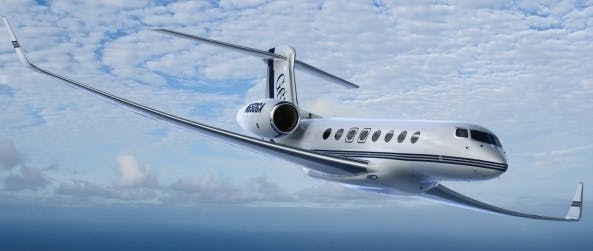 New York Teterboro – Dubai International (3-night return)
Aircraft: Gulfstream G650 (seats 14)
Flight time: 10 hours
Charter price (total aircraft): $185 950
Slots will be reduced at Dubai International
This will be achieved by reducing the available slots for private flights at DXB, and increasing slot availability at DWC. Some business aviation movements will remain at DXB, but its predicted that 90% will be moved to DWC by 2017.

However, these plans are not going down all that well with some frequent private jet travellers to Dubai, due to the locations of both airports.
Dubai International is conveniently located just 13km away from downtown Dubai. And when the traffic is clear, this means it can take as little as 12 minutes to drive to the city centre.
But Dubai World Central is located much further away in distance terms – around 57km from the city. This means a fastest journey time of around 35 minutes. This difference is troubling both business and luxury private jet travellers to the city, who naturally want to reach their business destination, hotel, or residence within the city as quickly as possible.
But closer doesn't always mean faster
But as we see in other cities, the distance is only half the story. It's all very well being close to the city centre, but the traffic on the ground can still mean a long journey time. In 2014 Dubai International became the world's busiest airport so there is certainly no shortage of people trying to get in and out of there by road.
And with airline demand likely to increase further over the next few years, private jet customers using the international airport may occasionally find themselves seeing some delays – both waiting to land and clear at the airport, and stuck in traffic on the way into the city. Dubai World Central may well offer a faster overall transfer time, even though the distance is further.
Heathrow versus Luton in London
That's certainly true in London. London Heathrow (previously the world's busiest airport of course, before DXM took over) might be just 25km from central London, versus 53km for London Luton Airport – double the distance away. But Luton offers a faster entry time to London than using Heathrow.
Private jets flying into Heathrow are almost always held in a holding stack before commencing an approach to land. Further more once on the ground at Heathrow it can take a private jet over 20 mins to taxi to the required parking area. In comparison Luton offers straight in approaches and minimal taxi time, allowing the passengers to be on the road to London with no delays. The airport landing procedures and the fast motorway network that surrounds it, are some of the reasons why London Luton has become London's most popular private jet airport.
Back to Dubai – both airports offer good access to the city, and there shouldn't be a significant difference between the two in terms of speed and service for private jet customers. It's fantastic to see this growth of airport choice, a demonstration of just how important a global destination Dubai has become, both to business and for VIP leisure travel.
Looking to charter a private jet to Dubai? Contact us or call our 24/7 Flight Team on +44 1747 642 777.
Related content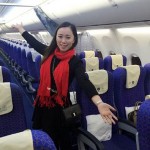 February 05, 2016
When is a 'private jet' really a private jet?
Two recent stories that caught our eye at PrivateFly are both about passengers who turned up for their airline flight, only to find themselves the only person on board. Flying from Wuhan to Guangzhou on China…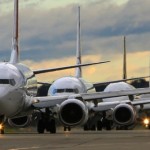 October 20, 2015
Are Geneva's slot limitations leading to a private jet decline?
Geneva Airport is one of the busiest private jet airports in Europe, second only to Paris Le Bourget. In 2014 there were over 35,000 private jet take-offs and landings – that's an average of 96… December 14, 2010
Greek Air Traffic Control Strike
Air traffic control staff across Greece will begin striking at 22.00 tonight (GMT) as part of a general strike over the Greek government's economic policies. As a result, Athens, Thessaloniki and other smaller airports will be…