Flying without windows: The Supersonic Spike S-512
Lots of media interest this week for the Spike Aerospace S-512 supersonic private jet project. Specifically its new window concept. That's to say, it doesn't have any.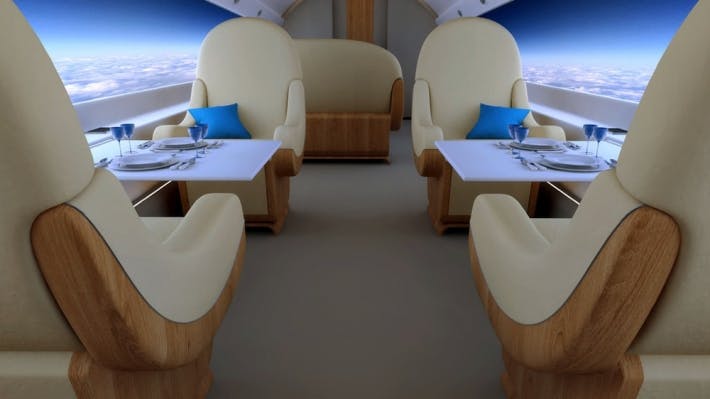 If the idea of a windowless aircraft makes you feel a little claustrophobic, fear not. The Spike S-512 aircraft, aiming to launch in 2018, will have 'virtual windows' projected onto high definition screens instead.
These act as windows, showing a live and unbroken panoramic view of what's going on outside – captured by tiny cameras lining the exterior of the fuselage. Or if you'd rather switch off from the view, you can darken the screens or switch to ambient images instead.
This isn't about the Boston-based company showing off the latest high-definition technology, but about maximising speed and efficiency. The weakest point in the structure of any aircraft (or indeed any ground structure) is the windows.
Any discontinuity in the skin of an airframe compromises its strength and potentially complicates the airflow – so an aircraft, particularly a supersonic one, would operate more efficiently without them. That's why some military planes are window-free, apart from in the cockpit of course.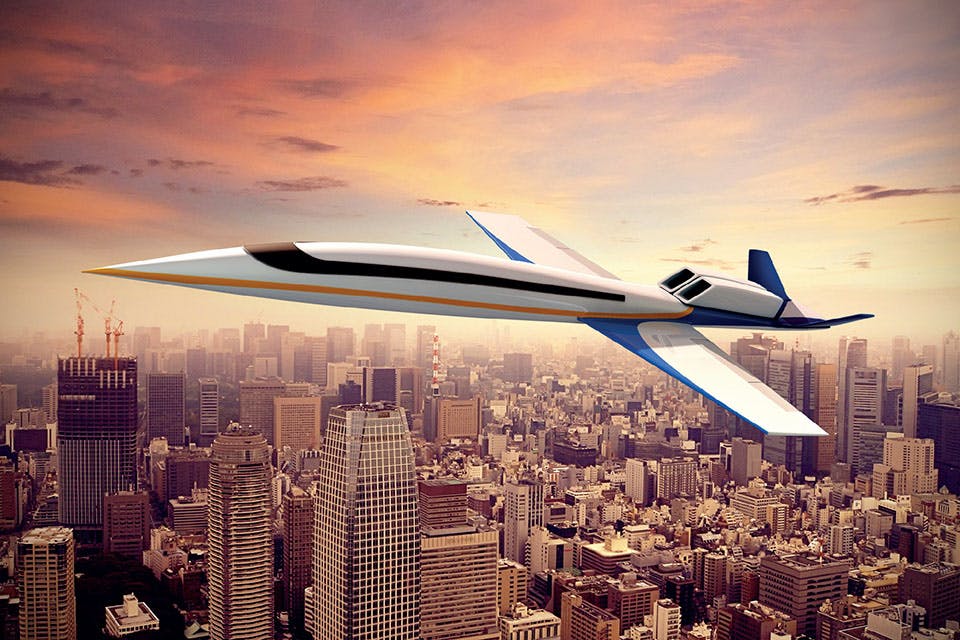 But of course the vast majority of passengers wouldn't wish to fly without being able to see outside, so passenger cabins include windows to make the flying experience more enjoyable. Over the years, aircraft manufacturers have made significant developments in the way the windows are designed and incorporated into the fuselage – maximising the view, while minimising the inefficiency.
Spike Aerospace say that their 18-seater aircraft (which is expected to cost $80m) will be able to fly from New York to London in three to four hours, with a cruising speed of Mach 1.6. Currently the fastest private jet aircraft available for this trip is the Gulfstream G650, which would take just over 6 hours. Other long range aircraft would take closer to 7 hours. See private charter prices from New York to London.
There are other contenders in the supersonic private jet race of course. Notably the Aerion Corporation, with its Aerion SBJ business jet concept. The company was originally talking about a launch date in 2015. Latest estimates put it closer to the end of the decade, so it remains to be seen whether it will beat the Spike S-512 to market, or if another supersonic concept will overtake them both.
Back to Archive for February 2014