Karl Lagerfeld hosts private jet-themed show at Paris Fashion Week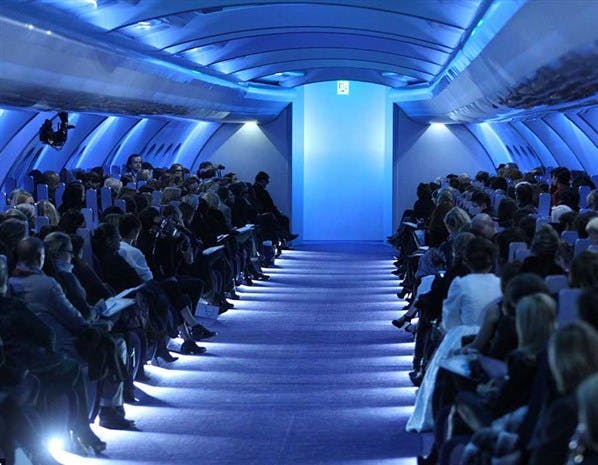 Yesterday's Chanel show by Karl Lagerfeld at Paris Fashion Week demonstrated the enduring appeal and glamour of private aviation for the fashion industry.
Chanel's Haute Couture show at the Grand Palais in Paris was transformed into a 'Chanel Air' private jet, with numbered seats, strip lighting, emergency exits and of course, a bar.
Despite his unrivalled reputation for hosting lavish shows, Lagerfeld's design was in fact far less lavish than the interiors of many real private jets. A real private aircraft would never have numbered seats – passengers can sit, recline or even sleep wherever they like. In fact some aircraft interiors have fully-fitted bedrooms and bathrooms, not to mention meeting rooms and spacious seating.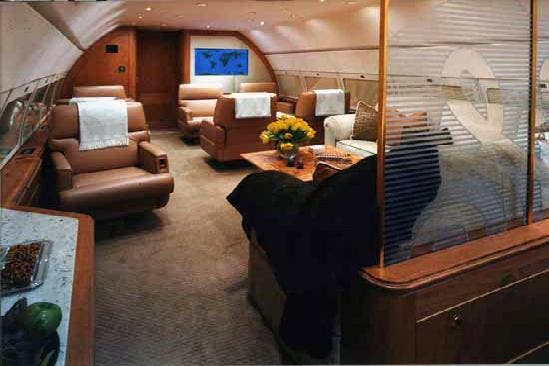 The Boeing Business Jet (BBJ) is one larger private charter aircraft that offers a large, luxury interior that is suitable for the most discerning of fashionistas. The 5,390 cubic feet of cabin can be designed almost any way desired. Most configurations divide the cabin into four compartments. The four compartments generally consist of a board room, a lounge, a VIP bedroom, a business office, and two lavatories with showers. Separate galley, washroom and luggage storage are also included.
Other haute couture interiors in the sky are offered by the new Gulfstream G650 – which will be available for private charter later this year – and Embraer's Lineage.
Related content

September 27, 2013
Hotting up for the Caribbean Season
Although many of the Caribbean islands have warm year-round weather, the most popular time to visit is from December to April, offering a sunny escape from cold European winters. So we are now starting to… June 14, 2011
Seeing is Believing: Airbus unveils plans for transparent aircraft
Aircraft manufacturer Airbus has unveiled a new 'concept' aircraft with a see-through cabin, which will allow air travellers of the future a thrilling, uninterrupted view while they fly. Airbus states that the concept could become reality… April 12, 2011
EasyJet or Private Jet – the growing breed who shun the middle ground
Following the news that Prime Minister David Cameron and wife Samantha are back from their short break in Spain, where they travelled by Ryanair (and were snapped waiting to board at Stansted), comes the announcement the…