£15M growth plans at London Biggin Hill
London Biggin Hill airport may have been seen as a poor relation to some of the other London private jet airports in the past. But after a couple of years of rising demand, and with some significant development plans in place, it's becoming a real contender.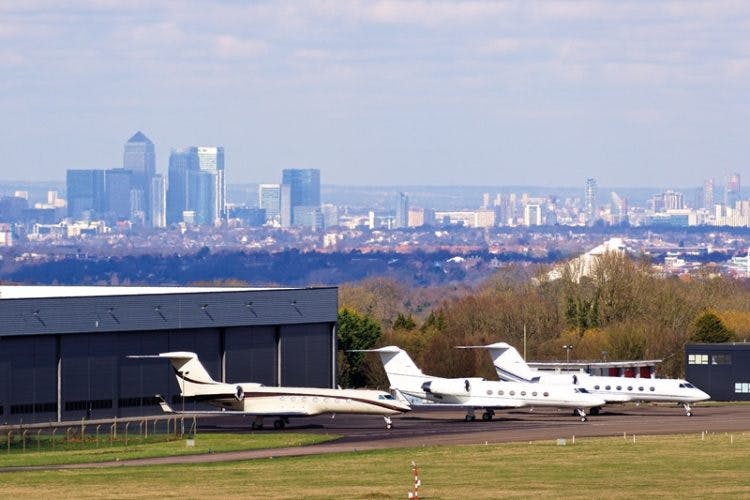 Yesterday the airport announced it had secured financing for a £15M expansion plan, to create new office space, a hangar and aircraft parking. Plus a 50-bedroom hotel on site. The program will create 2,300 new jobs in the area by 2030.
This follows London Biggin Hill's plans for extended opening hours – which will come into operation this summer.
For many private jet travellers it's already popular – we see more and more of PrivateFly's clients actively choosing Biggin Hill, especially those based in South London or Kent.
With attractive pricing, and great facilities for clients travelling with pets, it's the third busiest business aviation in the capital, after London Luton and London Farnborough.
And the gap is narrowing as it's showing more growth than many others – with flight movements up by 5% in both 2016 and 2015 (in a flat market overall). It now handles over 13,000 flight movements each year.
There's more to celebrate for the airport this year, with London Biggin Hill marking its centenary in 2017 with a programme of special events, including a 2-day Centenary Festival of Flight staged over the weekend of 19th and 20th August.
Congratulations to all the team on both counts. We'll be watching their new development plans with interest.
For flight advice or pricing to or from London Biggin Hill, or to compare London airports, contact our Flight Team. They're available 24-hours on +44 1747 642 777.
Back to Archive for March 2017