New health & safety measures for private jet travel
The COVID-19 pandemic has disrupted travel of all kinds, including private jet charter. And many changes are already being made in our industry, at every stage of the customer journey.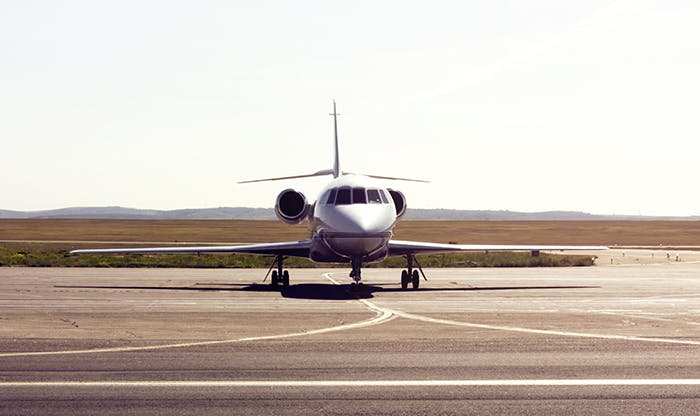 Private aviation already allows passengers to use smaller airports and fly in a private cabin, therefore avoiding lots of social interactions throughout a trip. But in addition, since the start of the Coronavirus pandemic, every step of the journey has been reviewed, to protect passengers and crew further still.
1) The journey to the airport
Most private jet travellers choose to travel to the airport by private car or taxi. Our Client Services team will often organise taxi services for our clients.
We work only with premium ground transport partners, who offer a consistent and high quality service. If a group are travelling together, to prevent cars from becoming crowded, we would recommend a minivan vehicle rather than a typical Mercedes E-Class. All drivers are equipped with gloves and masks, and are reducing interactions with passengers wherever possible.
2) Arriving at the FBO (private airport terminal)
Most airports have a separate private terminal, also known as a FBO, which accommodates private jet users and crews. This building is set apart from the main airport terminal, so private passengers can avoid this altogether.
Passengers generally spend very little time in the FBO, so they are very calm and uncrowded spaces. There are lounge facilities but most passengers prefer to go directly to their aircraft soon after arrival. Security and immigration checks are made of course, but there are no queues, and they are very fast and efficient.
Since the start of the COVID-19 pandemic, FBO staff have been keeping to strict social distancing and training guidelines, with hand sanitiser made widely available to passengers and crew members. The number of social interactions has been reduced to a minimum, so passengers will only interact with one or two staff members during their short time at the FBO.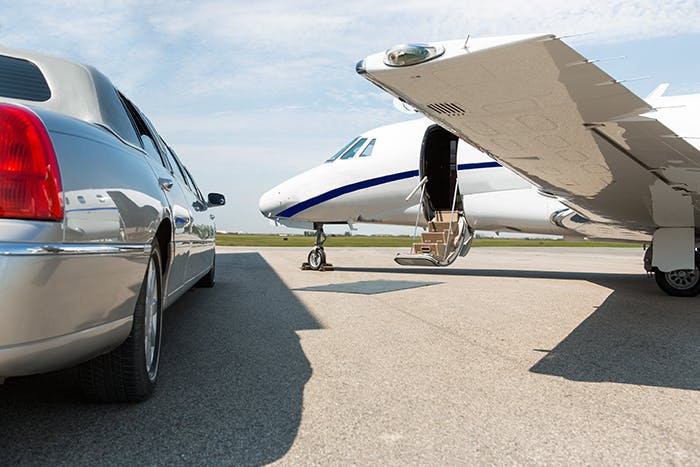 Where possible, FBOs are allowing passengers to stay in their car and drive around to the ramp, to board their aircraft directly. This procedure is possible in certain situations, depending on the aircraft, airport and route. Security checks can be carried out while the passengers remain in the taxi or the passenger's car.
3) Onboard the private jet
Previously the private jet captain would have met his passengers in the lounge at the FBO, and would have shaken their hands before accompanying them to the aircraft. This is now different – the captain will still greet the passengers, and communicate with them fully. But this is all done at more of a distance, usually at the aircraft steps – and with a welcome wave, rather than a handshake.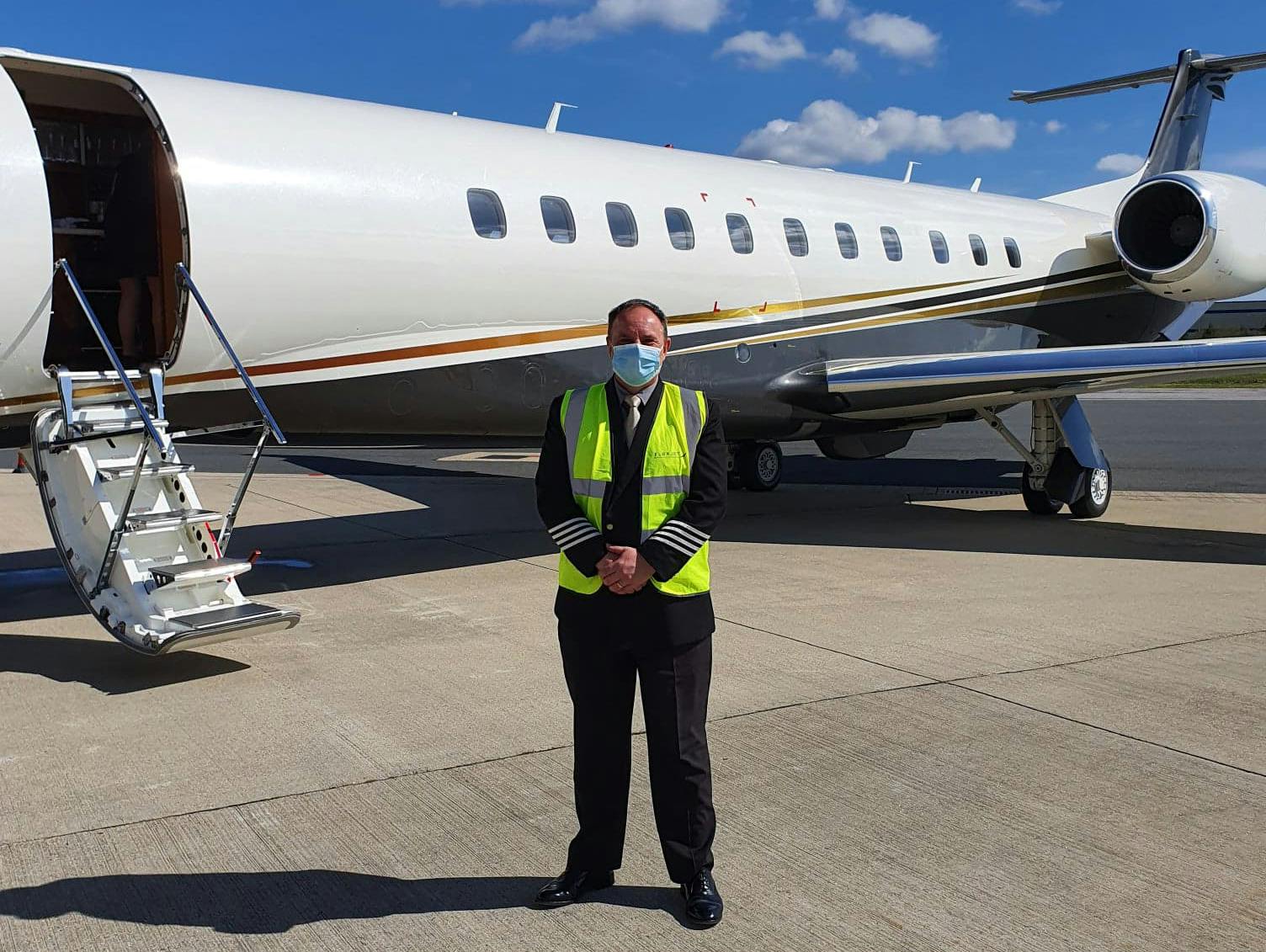 Inside the cabin and during the flight, crew members now remain at a distance, wherever possible. We're advising our customers to opt for a larger cabin aircraft if they wish to keep their distance from other passengers and crew. To limit the number of people on board, flight attendants are now only recommended on flights if they are necessary for passenger safety.
PPE and hand sanitiser are available onboard for both passenger and crew use.
Catering is prepared and delivered to the aircraft by specialist premium catering suppliers, who have enhanced their already-rigorous hygiene measures. This is waiting on the aircraft when the passengers arrive so catering staff are not interacting with crew and passengers any more than necessary.
During the flight, the passengers now usually serve themselves to food and drinks. Some passengers have asked for no catering on short flights, or even to bring their own food onboard.
4) On arrival
After landing, passengers pass quickly through the necessary checks at the FBO at their arrival airport or, where possible (for example on domestic routes and at some airports) can be collected by car on the ramp, after stepping off the aircraft.
Some countries are imposing COVID-19 screening and a minority have quarantine for international passengers arriving into the country, which involves some additional procedures and paperwork on arrival. But in most cases, passengers can now move freely onto their destination.
What happens between flights?
After a flight ends and the crew have said their farewell to the passengers, the additional COVID-safe measures continue.
Private jets are thoroughly cleaned between each flight and sealed until the next one. The video below shows how one of our operators thoroughly disinfects one of the aircraft in their fleet, paying close attention to high-tough areas, such as tables, handles and seat backs.
Between flights, crew members are following new training and guidelines to protect themselves and future passengers. If they are staying at a hotel, they ensure it's one where rooms are fully disinfected. They minimise going out when they are at home or staying away, washing and sanitising their hands very regularly.
Some operators are putting their crew in 'bubbles' (accredited and chartered private jets always have two pilots – a Captain and First Officer) so they are working in exclusive pairs. Others are going even further. The US fractional operator Flexjet, which like PrivateFly is part of the Directional Aviation group of companies, has set up 'Project Lift' within the United States. This gives pilots and flight crew private jet travel themselves, when connecting to their next job, so that they avoid using commercial airlines.
If you have any further questions about any aspect of private jet travel, our expert Flight Team would be happy to help. Call us (24/7) on +44 (0)20 7100 6960 or contact us.
Related content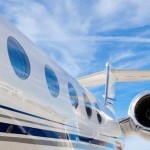 September 03, 2020
5 questions to ask your charter broker
With the on-demand private jet charter market in Europe made up of thousands of aircraft, operated by hundreds of different operators, it's no surprise that most flights are arranged via a charter broker. Search for flights…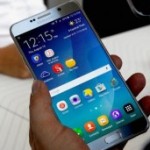 October 17, 2016
FAA safety advice – Samsung Galaxy Note 7
Following a number of incidents of the Samsung Galaxy Note 7 catching fire, the Federal Aviation Authority (FAA) has warned aircraft passengers not to turn these devices on when flying, and some private charter operators are…