Interviewing the High-Flyers: Patrick Jephson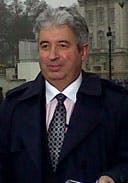 I'm delighted to announce the launch of our new podcast series – Interviewing the High-Flyers.
I couldn't have asked for a more fascinating first podcast interviewee – Patrick Jephson.
Patrick started his career in the Royal Navy, before become Princess Diana's Equerry and Chief of Staff. He spent 8 years travelling around the world with Princess Diana – including flying on Concorde with the Royal family.
Patrick later wrote a book about his time with Princess Diana (which appeared in the New York Times bestseller list), before moving to America, where he was recently editor of Hawker Beechcraft magazine.
Patrick shares some of his incredible memories of travelling with Princess Diana and her family, including revealing Diana's unusual hobby while flying on Concorde.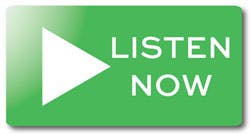 Podcast: Play in new window | Download
Patrick and I share a military background (Patrick was in the Royal Navy, and I was in the Royal Air Force) so it was great to get his views on how military training has prepared him for business life.
As Editor of Hawker Beechcraft magazine, and a pilot, Patrick had some interesting thoughts on business aviation, how the private aviation industry is changing, the differences between the private jet industry in the USA and Europe and his thoughts on the future of business aviation.
I'll be producing regular interviews and commentary on the aviation industry in a podcast format (so you can listen to the latest aviation updates and trade secrets on the move, by downloading and subscribing to our podcast on iTunes.)
I hope you enjoy listening, and I'd love to hear your feedback on our first aviation podcast. If you have any suggestions for future topics or interviewees do get in touch.
Podcast script available here.
Back to Archive for April 2013