Step inside the new Praetor 600
Embraer delivered its first Praetor 600 on June 28th, and we're delighted that the first of these new super-midsize jets has become available for charter already, via a European operator in our network. Take a look at this impressive new aircraft, in our exclusive video tour.
About the Praetor 600
The $29.9M Praetor 600 is Embraer's new entrant in the super-midsize segment. And it's proving popular with new aircraft buyers, with production of the 8-12 seater jet now sold out until mid-2020. It was announced alongside the smaller Praetor 500, which will also enter service later this year.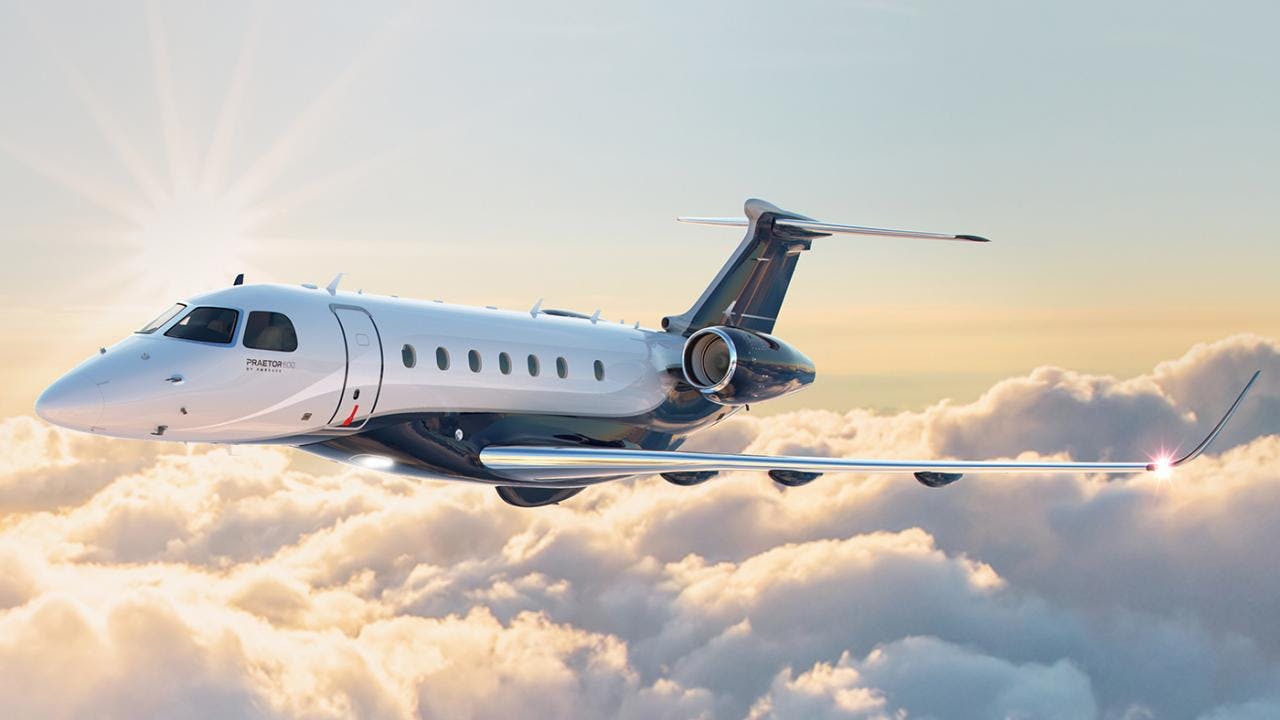 Rather than a clean sheet design, the Praetor 600 is an enhanced version of Embraer's existing Legacy 500. The primary difference between the Praetor 600 and the Legacy 500 is range – it can fly further thanks to more aerodynamically efficient winglets and additional fuel capacity.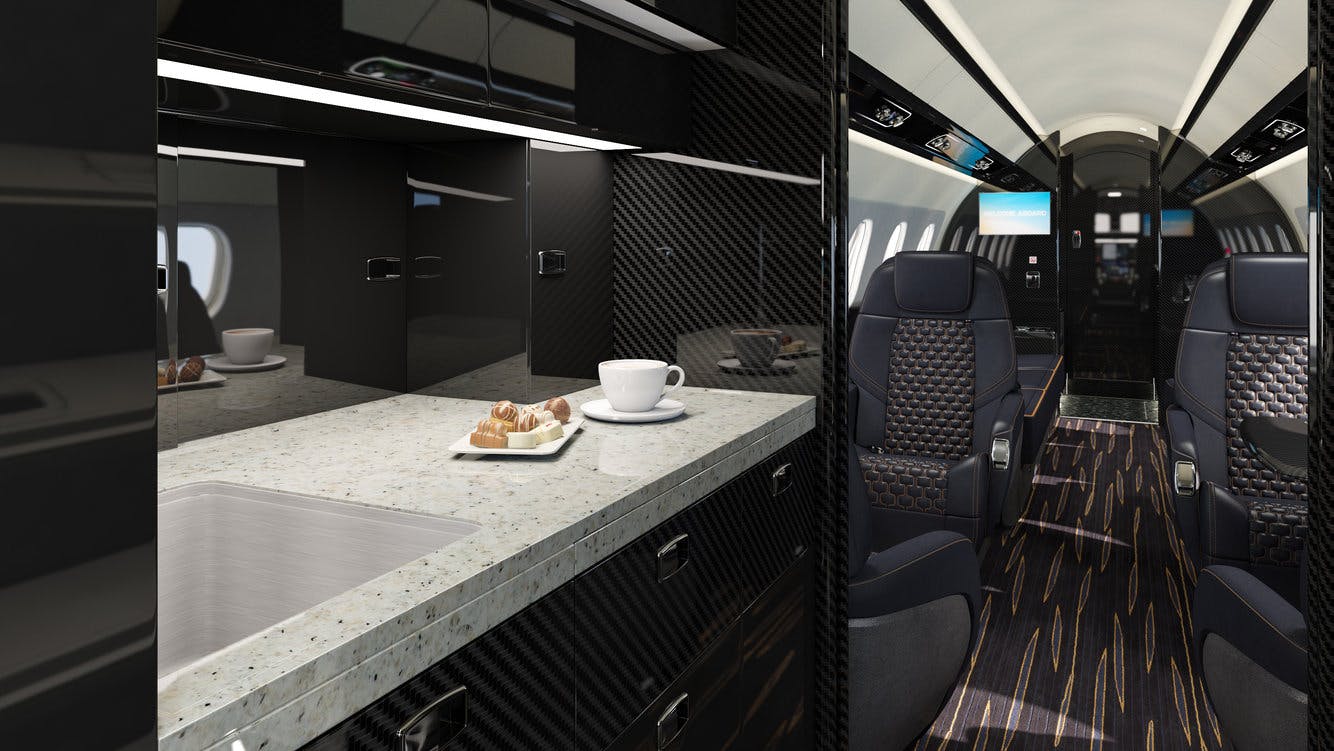 This extended range – around 4,000 nm nonstop – opens up new routes, including the all-important transatlantic pathway. While Embraer's Legacy range of aircraft are very popular charter aircraft for longer flights within a continent, or to connect Europe with the Middle East, the Praetor 600 is capable of connecting London or Paris to New York.
The Praetor 600's extra range now puts Embraer in a more competitive position in this key market segment, lining up against Bombardier's category-leading Challenger 350, and Textron's upcoming Citation Longitude.
Inside the cabin it's very impressive and spacious. With a two metre standing height, seating for up 8-12 passengers, and a galley for hot food preparation, it is a very comfortable option for longer journeys and larger groups.
There's no shortage of style too, with Embraer's design team reaching a new level of detail with the Praetors, including custom-stitched seating; bespoke designer silk and wool carpets; and carbon fibre retractable tables.
How to charter a Praetor 600
The first Praetor 600 in the European charter market is now available, via an operator in our network. The aircraft is based in the South of France, and is available for charter across Europe and beyond. While it is still so new to the market, the aircraft will command a premium charter price, but prices will come down as more Praetor 600s become available.
For clients looking for a similar aircraft who don't require a transatlantic flight range, there are many Legacy models in the market, available at more competitive prices. (See our exclusive pricing on the Legacy 600 this summer in our City Pairs offer).
To charter any Embraer aircraft, or compare models for your trip, our expert Flight Team is available 24/7. Contact us or call +44 (0)20 7100 6960.
Related content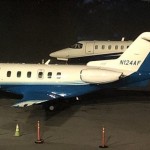 March 19, 2018
We spot the world's first Pilatus PC-24
We were thrilled to spot the world's first Pilatus PC-24 at the weekend, parked up at Fort Lauderdale International Airport, home to our US office. Flight Advisor Denison was quick to snap this special aircraft…