A successful first flight for the Falcon 8X
Having witnessed its initial unveiling at EBACE last May, it was fantastic to see Dassault's much anticipated Falcon 8X taking its first successful flight earlier this month, from Bordeaux-Merignac airport.
The long range tri-jet has now been four years in development and offers a non-stop range of 6,450nm, making its range 500nm further than Dassault's current flagship, the Falcon 7X. Dassault say the 8X will be 35% more fuel-efficient than any other long range jet, due to its innovative, high-thrust engines and enhanced wing design.
The first flight was considered a success by Dassault, with the aircraft in the air for 1 hour and 45 minutes, reaching speeds of Mach 0.80.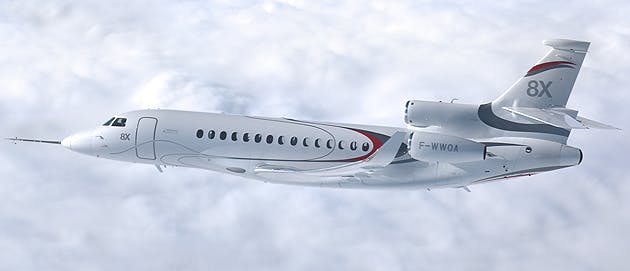 The test pilots, Eric Gerard and Herve Laverne, conducted manoeuvres and system tests at 5,000 and 15,000 feet.
The aircraft is designed to offer an attractive combination of an ultra long range, with the ability to land at smaller airports. With a targeted balanced field length of about 6,000 feet and an approach speed as slow as 107 knots, the 8X will be able to use airports with steep approaches, such as London City Airport. It can seat eight passengers and three crew members on board.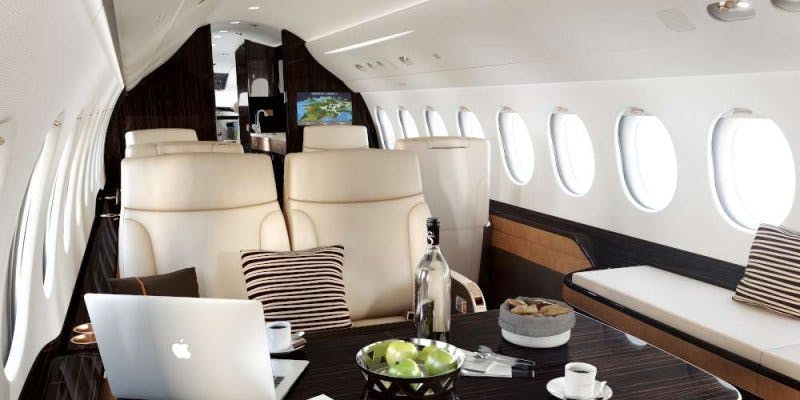 The successful Falcon family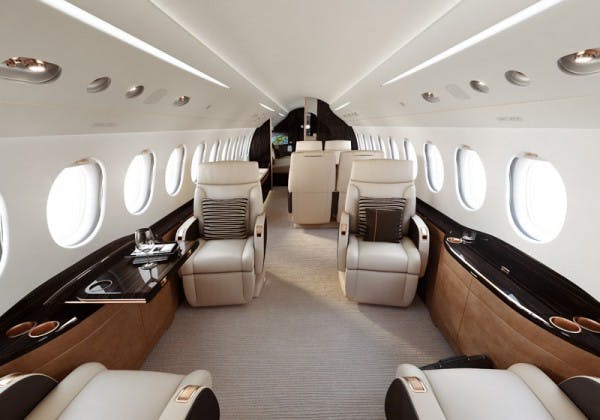 The Falcon family already includes a substantial range of aircraft; from its first business jet, the Falcon 20, to the newest aircraft available for charter, the Falcon 7X. The addition of the Falcon 8X will bring a range and performance upgrade to the already successful 7X. Meet the Falcon family.
While the 8X promises lots of innovation, it also continues to carry on the traditions of the jets before it. It may be bigger and fly further than the 7X, but it is still every bit as fuel efficient.
When will the 8X become available for charter?
The Falcon 8X is expecting to take to the air two more times in the coming months. Dassault say they are on target to achieve certification in a year from now, with deliveries to buyers starting in the second half of 2016.
It will then become available on the charter market in 2017 and we expect it to be popular. A feature of the 8X is the high level of customisation offered to buyers. More than 30 different configurations will be available, which means Dassault are well-placed to appeal to the charter segment, in addition to private buyers.
To charter a Falcon 7X or discuss which aircraft best suits your needs, contact us or call our 24/7 Flight Team at +44 1747 642 777.
Related content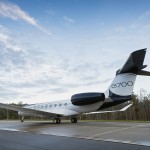 October 22, 2019
Gulfstream announces the new G700
They've been battling it out at the very top of the business jet market for years, so with Bombardier's Global 7500 now the incumbent leader in the ultra long range private jet stakes, it was only a…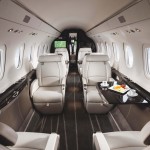 September 23, 2019
The Citation Longitude is finally certified by the FAA
The much-anticipated Citation Longitude has now been certified by the Federal Aviation Authority, following a number of delays in the program. And with a large order book already in place, manufacturer Textron can now finally…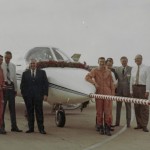 September 18, 2019
50 years of Citation jets
The Cessna Citation series of business jets is the largest, most enduring and successful aircraft families in private jet charter. And this week owner Textron Aviation celebrated 50 years since the very first one – a Citation 500 –…