All set for first round-the-world solar flight
At PrivateFly, we love looking ahead to innovations that will change the aviation industry. We've been closely following the progress of the Solar Impulse 2, an aircraft that can 'fly forever' without fuel.
This week, they announced the route they will shortly take on its five-month round the world flight, set to take place at the end of February or early March. The Solar Impulse 2 has already taken test flights across the US, but this journey will see it fly across the sea for the first time.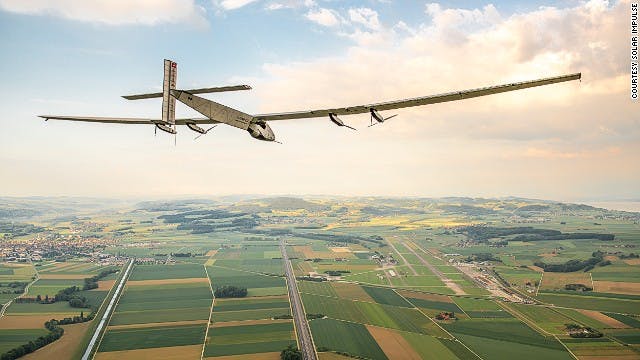 With a wingspan bigger than a Boeing 747, but the weight of a car, the Solar Impulse 2 can stay in flight for five days at a time. This is made possible due to its solar skin, over 17,000 solar cells that supply its four electric motors with renewable energy. And it also has a storage battery, so the ultralight plane can keep flying in the dark.
This round the world journey will be an enduring test for both the aircraft and the pilots (who will take turns to fly the single-seat aircraft). But behind the single pilot aircraft, there is a support team of 60 people who are working to make this happen.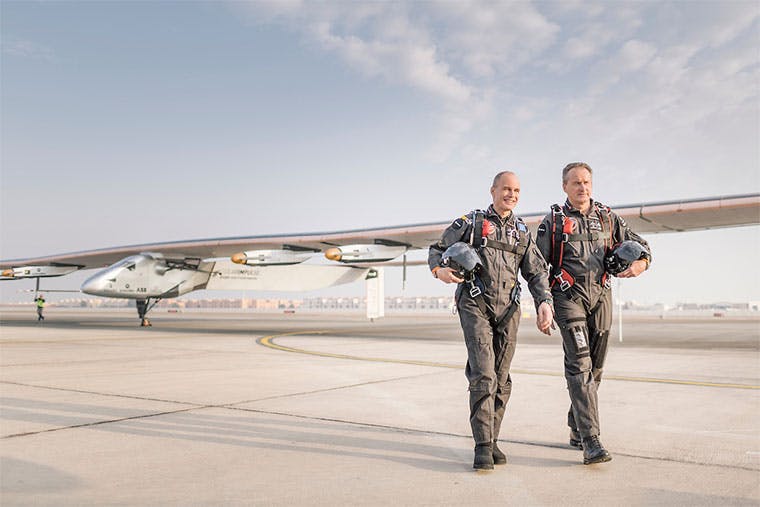 But the pilots are up for the challenge. Bertand Piccard is also a Psychiatrist, who captained the first non-stop balloon flight around the world. André Borschberg is an Engineer who trained as a Swiss air Force pilot. He is also a business Entrepreneur with 8 solar flight world records to his name.
The cockpit measures 3.8m3, and the pilot will have oxygen supplies, food and equipment to survive for 5 days in non-stop flight. The seat doubles up as both bed and toilet, with thermal insulation protecting them from temperatures ranging from -40 – +40 degrees centigrade.
The route, just announced, will set off from Abu Dhabi, heading East to Oman and then India. Then it will make stops in China before crossing the Pacific for stops in Hawaii and the Midwest before landing at New York JFK. From there, it will cross the Atlantic, making a landing in either North Africa or Southern Europe before completing its journey in Abu Dhabi five months later.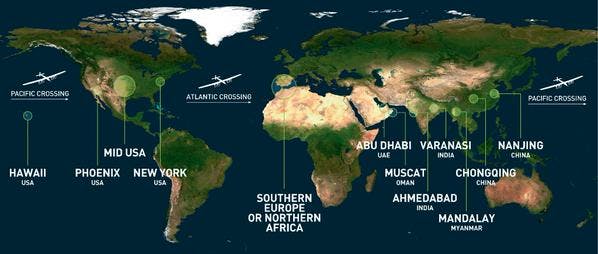 When the Solar Impulse sets off in just a few weeks' time, we'll be tracking its progress closely. This is an exciting step forward for the sustainable future of aviation without fuel, and a significant milestone in aviation history.
Related content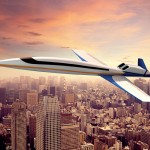 July 28, 2015
When will supersonic private jets be a commercial reality?
There has been much talk of a new era for supersonic aviation, ever since the demise of Concorde. And as with many other aspects of aviation, private aviation leads the way in the commercial sector.…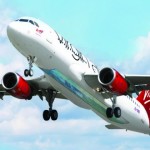 May 29, 2015
Which Would You Fly In: No Windows or Glass-Bottom Aircraft?
At PrivateFly, we are always keeping our eye out for the next innovative design that's going to revolutionise aviation. Whether it's new private aircraft releases, or just far-fetched ideas for the planes of the future;…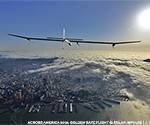 June 12, 2013
Solar Powered Flights
In May 2013 a solar powered aircraft called Solar Impulse completed the first leg of a flight across the USA, from East Coast to West. The Solar Impulse team are hoping to be the first…