From conception to delivery: How a new private jet is born
Bringing a new aircraft to life is a hugely complex, expensive and time-consuming process. But it's a fascinating and rewarding one.
At PrivateFly we get terribly excited about new aircraft announcements. Whether it's the unveiling Gulfstream's G500 & G600 concepts; the first flight of the Falcon 8X; certification of the Citation Latitude; or first deliveries of the 'fastest and furthest' G650ER, every step a new aircraft takes towards becoming a real life option for our customers is a thrilling one for us.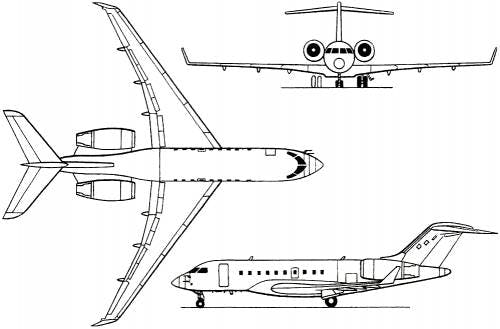 But what are the stages of development? What does certification actually mean? When does the buyer actually pay for the aircraft? And how long does it take for an aircraft to go from a dream to a commercial reality? Here's our step-by-step basic guide to the birth of a new private jet aircraft.
Stage 1 – The idea
Once they have an idea on paper for a new aircraft, the first stage a manufacturer (OEM – Original Equipment Manufacturer) will usually go through is a pre-familiarisation meeting with the FAA (Federal Aviation Authority in the US) and/or other aviation authorities in the OEM's native country where they intend to make their first aircraft deliveries. In practice this is usually the US , so the FAA are almost always involved.
There is obviously a lot of paperwork, but also a face-to-face meeting. The purpose is for the OEM to present their idea in fairly broad terms. In return they will get some initial feedback; learn when and where to submit the application for the type certificate; and agree what is required to bring their aircraft idea through the certification process (the sign-off for commercial production).
Established manufacturers will obviously have done this many times before and only start out with a well-defined concept. But there are other early ideas from smaller start-ups and entrepreneurs, which never end up making it into production.
Stage 2 – Design & program announcement
Then comes the initial design stage, which is all about building up to a prototype and announcing the new aircraft to the world.
Manufacturers approach this in a number of ways but almost always behind closed doors, due to competitive concerns. The design process is the heart of each company's unique appeal so they play their cards very close to their chest.
A manufacturer can however open the doors to seek provisional type certification from the authorities during this design phase. This is something Gulfstream did for the GV, to prove it was on the proper certification trajectory. Eclipse Aviation and Cessna have also done this for certain aircraft types.
Then comes the announcement to the world – usually in the form of a major press conference. At what stage the company unveils the new aircraft will vary. Some will still be in the early concept stages, but others (including the bigger OEMs usually) will have a fully formed prototype and have had several rounds of customer feedback to determine the size of the market.
But what is certain is that the news will be timed very carefully to maximise the commercial opportunity and to steal a march on their competitors. Many OEMs will time this around major industry gatherings such as NBAA or EBACE.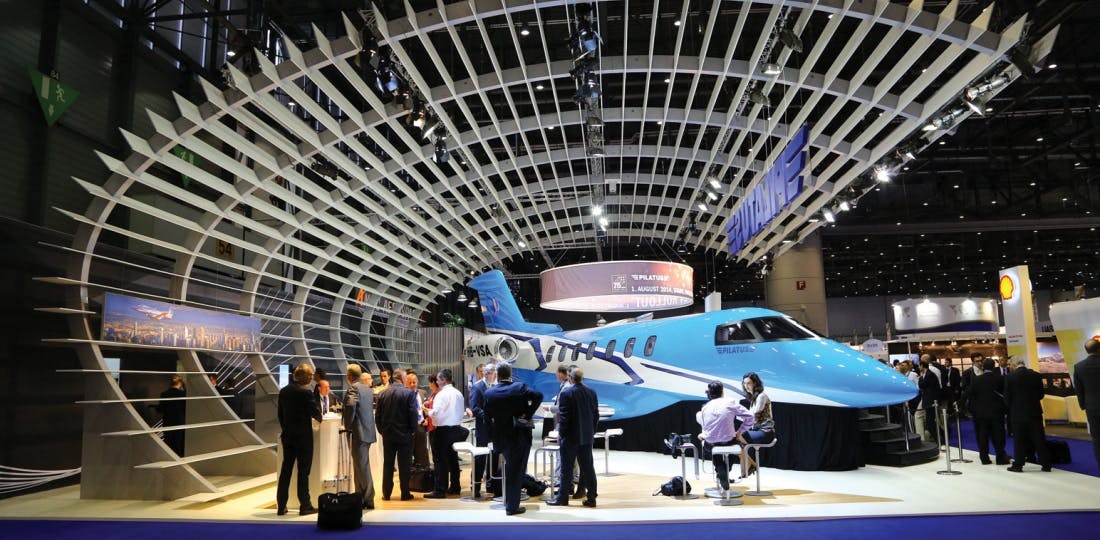 Stage 3 – Type Certification Application
The next step is applying for a type certificate – the permission to begin commercial production. Aircraft will then have a set period during which to complete their certification – usually 3 or 5 years, depending on aircraft type. So the clock is now ticking.
Applying for an extension over this period might mean complying with changes to regulations and can add additional cost and complications to the project. So the OEM will only make the certification application once they are confident they can meet these timings.
Most OEMs will have an experienced internal team to work on the certification program, others hire outside experts. This team will be focussed on the type certificate, which is regarded as the key life stage, but also on the goals of achieving the production certificate and airworthiness certificates after this point.
This team will also need to consider how the airplane will be used, how pilots will train and the aircraft's maintenance programs. Some will have flight simulators ready before type certification and will use it for engineering support, simultaneously updating the simulator.
Stage 4 – The certification program
Once the certification application is made, the major effort of the aircraft development begins. This is the long and detailed process, back and forth between the OEM and the FAA and/or other regulators. This will involve testing and evaluating of all of the aircraft's functions – powerplants, structures, avionics and more. The team will work to a certification plan and will usually include defined phases, so that all required work is finished, before moving on to the next.
There will almost always be problems which require redesign or material changes. Even the most well-planned aircraft design will have unforseen changes during certification. It's an incredibly robust and detailed process.
Once the FAA have given permission, the OEM can create a prototype and a plan for flight testing, to cover all requirements. Flight testing can take a year or more, meeting requirements for compliance with various certification standards, to make sure it meets the standards for pilots to receive type ratings.
Stage 5 – Production and Delivery
Achieving the type certificate is a major milestone and creates a major buzz in the industry. This is when we know that the new aircraft is really on its way. But the OEM must also prove that can volume produce aircraft to the same standards. Most work on their production certificate which allows this, simultaneously, so that there are no production hold-ups once certification is achieved.
The actual manufacturing process is yet another hugely complex phase of the new aircraft's development. There are a large number of suppliers, quality-control issues, problems to fix, development of a quality-control system and then the issues of finishing completed aircraft to customer specifications.
Stage 6 – Buying a private jet
Customers that want to buy a private jet then place their orders and wait for delivery. This timing varies by aircraft, but there can be a longer waiting list for some. Take Gulfstream's G650 for example, there was a three year backlog on orders of the 'fastest and furthest' business jet at that time. This meant that we saw buyers on the waiting list selling their aircraft on for a profit – before they've even taken delivery. This process, known as flipping, was quite common before the recession, but the unprecedented desirability created about the G650 brought it back. Flip my jet: demand outstrips supply for the G650.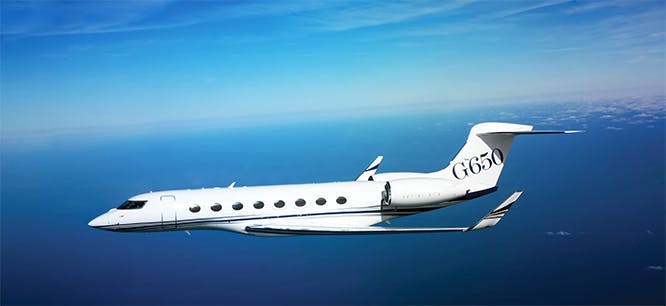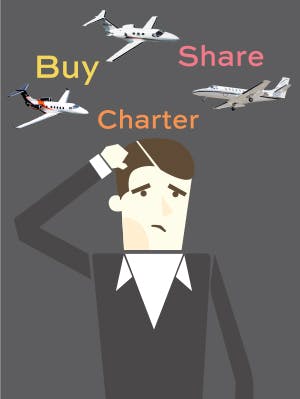 Stage 7 – Try before you buy?
In terms of making a business jet purchase viable, it varies depending on aircraft types but generally it is viewed that you need to fly over 500 hours per year to make buying a jet a commercial decision. Otherwise customers can choose from using fractional, jet cards or the charter market. What's the best way to travel by private jet?
And for those that do order a private jet, the journey often starts with chartering that jet on the charter market first (if it is already certified). We often see customers who 'try before they buy'. For example the Challenger 350 which was certified in September 2014 quickly became available to charter in January 2015, via the PrivateFly network.
Related content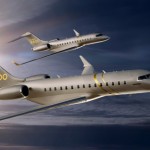 June 04, 2018
Bombardier expands the boundary-breaking Global family
Last week several of our team were at EBACE, Europe's premier business aviation event, in Geneva. It's always a fantastic event and this year was no exception – a great opportunity to strengthen our relationship with our network of operators…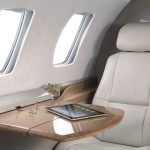 April 18, 2018
Do all private jets have Wi-Fi?
The privacy and space in a private jet cabin gives more options for how to use your time. And many customers enjoy the opportunity to switch off for some of the flight – as they…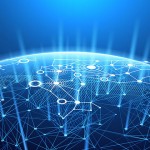 January 02, 2018
5 business aviation predictions for 2018
So another new year is here, and it's a time to look both backwards and forwards. We're reflecting on 2017 – with the release of our Annual Edition of our Private Jet Charter Trends Report. This uses data from thousands…