Bombardier expands the boundary-breaking Global family
Last week several of our team were at EBACE, Europe's premier business aviation event, in Geneva. It's always a fantastic event and this year was no exception – a great opportunity to strengthen our relationship with our network of operators and partners, and to share opinions in the debates and panel events.
We were also proud to accept our official 'Argus Certified Broker' certificate renewal following our initial certification two years ago – reflecting our ongoing commitment to best practice and safety. And to win 'Best Broker' category at the Sapphire Pegasus Awards.
But as ever, the main attraction for us and everyone else was the aircraft themselves – and there was no shortage of them on the static display! And the big aircraft news this year came from Canadian manufacturer, Bombardier.
Big news from Bombardier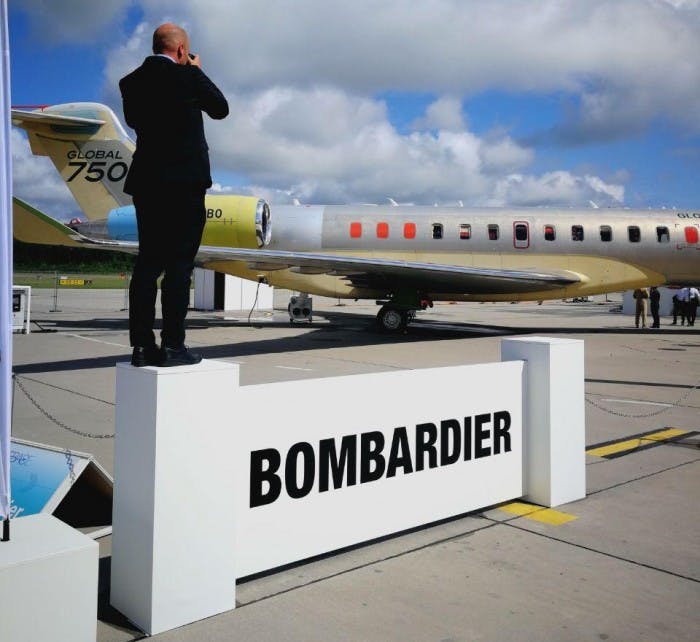 EBACE's major aircraft announcement was Bombardier's launch of two new aircraft in its long range Global family: The Global 5500 and 6500. This was rolled in with a change of the name for the Global 7000, to the 7500 – which is currently in the late stages of its certification program.
As the names suggest, this is all about flying further – a key commercial differentiator at this very top end of the private jet market. Even further than expected in the 7500's case (as we reported on the blog last month: The Global 7000 overtakes the Gulfstream G650ER).
(A tip on how to pronounce the new names: The 7500 is the "seventy-five hundred", not the "seven thousand five hundred" and so on!).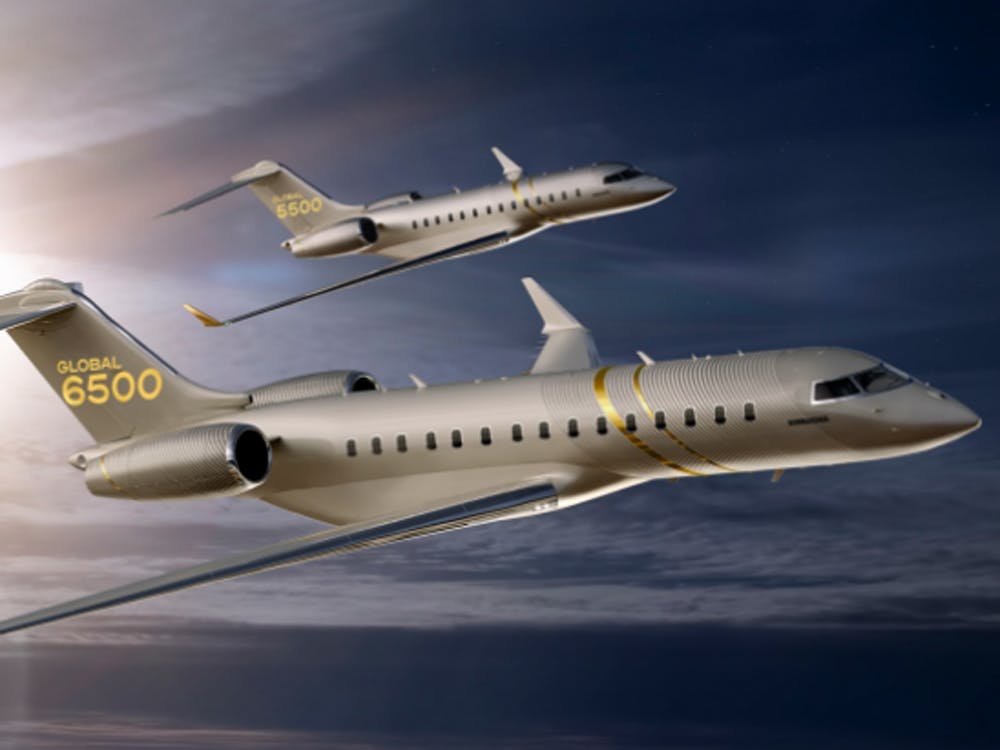 Adding to the range are the new $46 million Global 5500 and the $56 million Global 6500 – enhanced versions of Bombardier's existing Global 5000 and 6000, with added range and fuel efficiency.
With two new Rolls-Royce Pearl engines and redesigned wings, the Global 5500 will cover 5,700 nautical miles and the Global 6500 will 6,600 nautical miles. The 5500 will be able to fly nonstop from São Paulo to Paris, or from Moscow to Los Angeles; and the 6500 Hong Kong or Singapore to London.
Both of the new aircraft will also have brand new interiors, following the developments for the Global 7500. This includes Bombardier's new 'Nuage' seating, that converts into a flat surface for sleeping or for banquet-style table dining.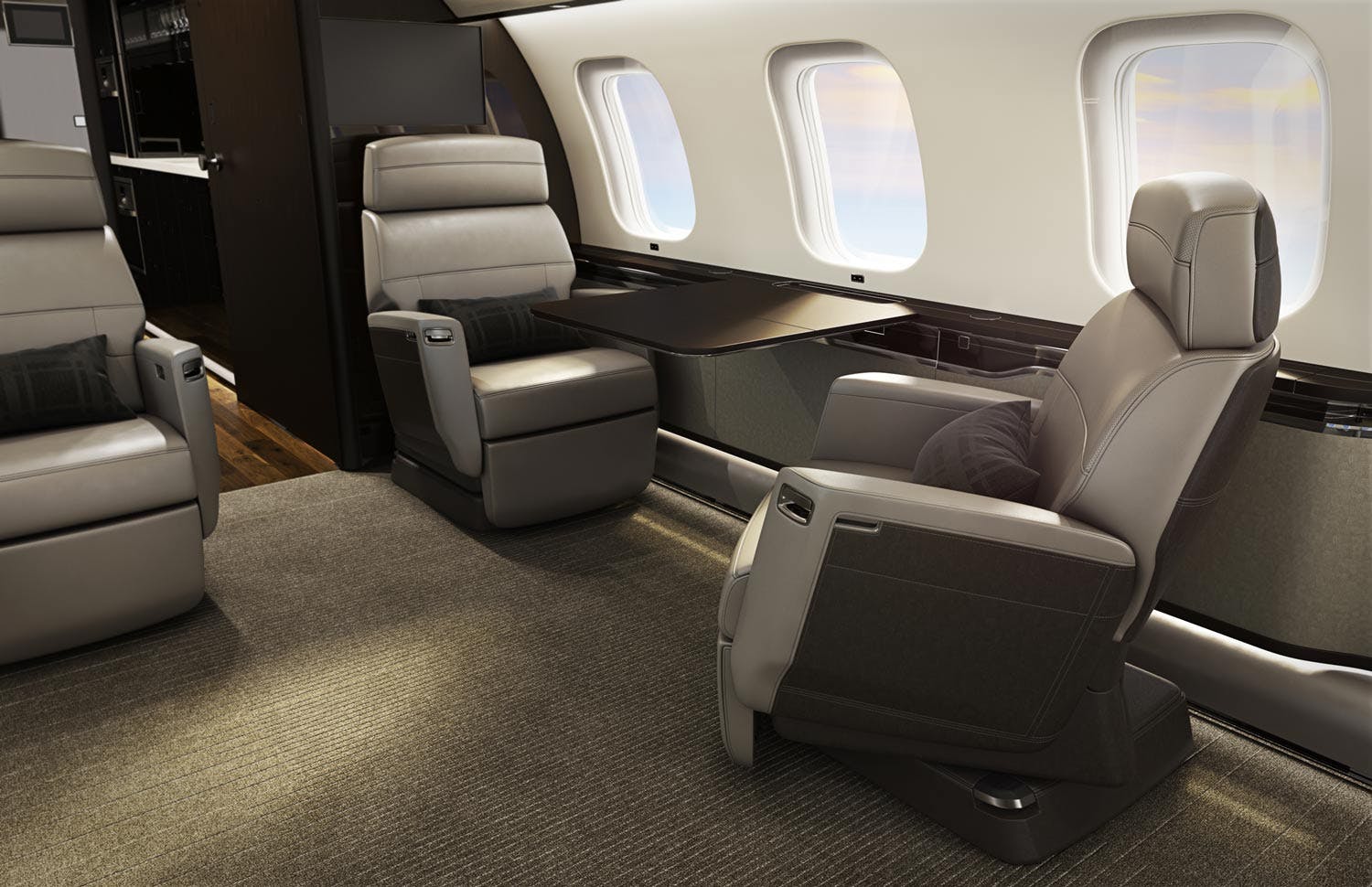 When will the Global 5500, 6500 & 7500 be available for charter?
The Global 7500 is at the later stages of its certification program and set to enter service later this year, with charter availability following in 2019.
The 6500 and 5500 are expected to be certified towards the end of 2019, according to Bombardier. So we'd expect them to become available for charter at some point in 2020.
While we wait for the new Globals, our expert Flight Team can give advice or pricing for the existing Global range, or any other aircraft. Contact us or call +44 (0)20 7100 6960.
Related content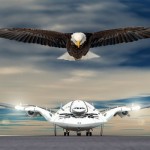 October 01, 2020
How animals inspire aircraft design
At PrivateFly we're passionate about aircraft design – both past, present and future. Nature plays just as much a part in this, as science. Early aviation pioneers studied birds and bats – which were already highly-evolved at…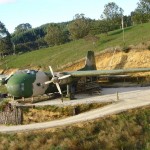 July 03, 2019
Private jet hotels: Sleep in an aircraft on the ground
Many private jet charter aircraft have beds onboard and even small jets designed for shorter journeys have reclining seats, with space to lie back and relax. Search for flights But for AvGeeks who live and breathe aircraft, the…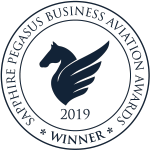 June 04, 2019
PrivateFly is proud to be named Best Broker 2019
We were delighted to find out this week that PrivateFly has won the 'Best Broker 2019' category in this year's Sapphire Pegasus Awards for Business Aviation. This is the second year running we've won the…