How close are electric aircraft to take off?
I was delighted to be invited to join a 'Dragons Den' style panel at aviation innovation summit Revolution.Aero, in San Francisco last autumn, evaluating some exciting new concept ideas in electric aviation. It was incredibly inspiring to see the depth of early stage development that's taking place.
The performance of private jets continues to be refined, with ongoing advances in avionics, engine technology and cabin systems making aircraft more efficient than ever before. But electric aircraft is the next major leap forward for sustainability and efficiency – and this is something I am hugely passionate about.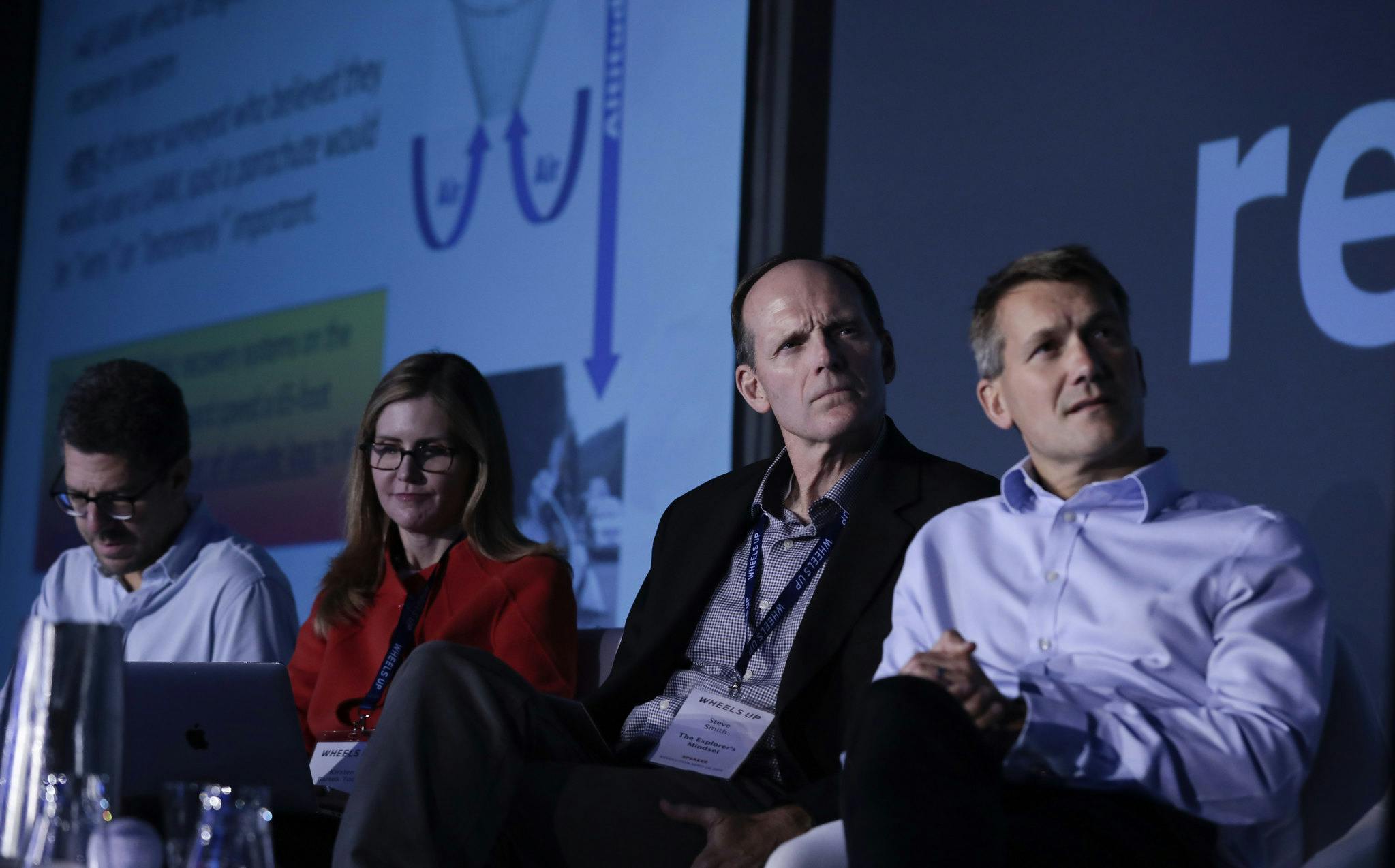 There are a number of electric aviation projects that are beyond the early stages – which pose immiment potential in business aviation, in particular.
Why are private jets at the forefront of electric aviation?
One of the biggest challenges in implementing electric engines is their limited battery power. And although this is an area receiving a great deal of focus and investment, currently the most realistic electric aircraft projects can fly only a limited range with a small number of passengers.
It's therefore likely that the first electric aircraft certified for passenger flight will be smaller and shorter range – private electric aircraft.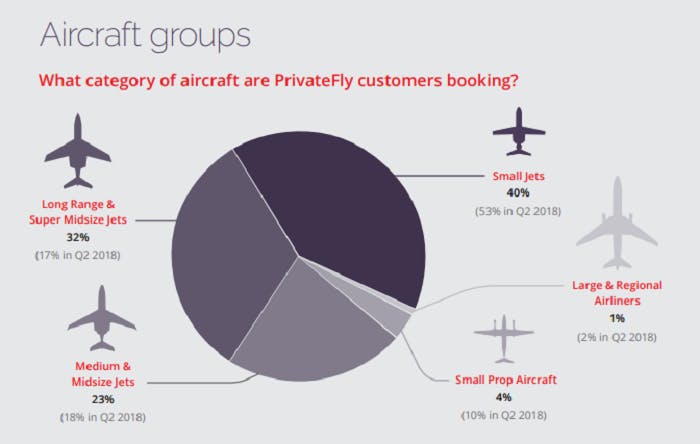 At PrivateFly 40% of customers choose to charter a small jet (with 2-7 seats), and the average duration of our flights is 2 hours 33 minutes. This is typical across the industry – with shorter flights in smaller aircraft representing a significant proportion of business aviation flight activity.
Therefore many private charter flights could be carried out by a light electric aircraft, with a range capacity of a few hours. We're hopeful that we'll be able to take advantage of this technology in the next few years, to offer our clients 100% electric private charter flights.
Which electric aircraft developments are furthest ahead?
There are a large number of research programs, prototypes and projects already completed that focus on electric aviation. One of the best known in Europe is the Pipistrel, a small electric aircraft already available and in use for pilot training.
There was also the Airbus E-Fan, a 100% electric twin engine that crossed the English Channel in 2015. Airbus subsequently cancelled any production rollout of the E-Fan, but it paved the way for their development of a larger hybrid aircraft – see more below.
100% electric aircraft
As far as business aviation is concerned, Israel-based Eviation's Alice is probably one of the best known and most promising concepts in 100% electric aircraft.
Powered by an aluminum-air battery and using MagniX electric motors, Alice designed to carry 9 passengers over a maximum distance of 1,045km. This range connects Paris, Geneva, Nice and London – the most popular cities for business aviation in Europe.
In addition to the environmental benefits, there are exciting cost efficiencies to be made in the longer term. The company estimates direct operating costs with nine passengers and two crew will be $200 per hour, compared to $600 – $1,000 per hour for similar-sized, jet engine aircraft. Current projections are targeting certification and service entry in 2022.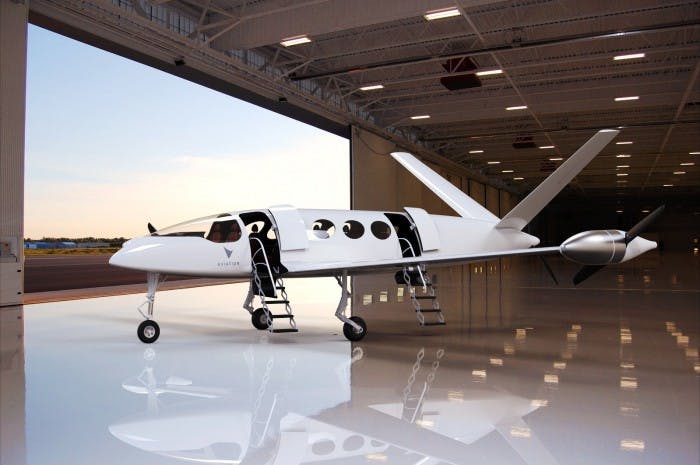 The hybrid approach
Mirroring the development path of electric road vehicles on the ground, other aircraft manufacturers are opting for a hybrid approach initially, combining a conventional jet engine with an electric motor. While a this doesn't fully reduce carbon emissions, it is easier to develop and should enable faster certification and service entry – particularly for larger aircraft.
In one such project, California-based Ampaire are redeveloping a Cessna 337 Skymaster, equipping it with an electric motor that complements the existing engine. Called the Ampaire Electric EEL, it will have an electric rear motor and a battery in its belly pod. The certification and service entry of the EEL is currently planned for 2021.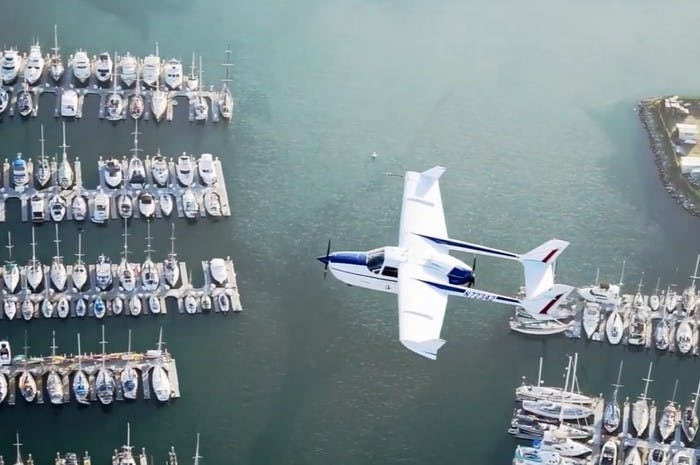 Targeting longer range flights, the E-Fan X is a hybrid-electric demonstrator being developed by a partnership between Airbus, Rolls-Royce and Siemens.
It will be equipped with a Rolls-Royce electric motor and three conventional engines. The team are aiming for first flight in 2020.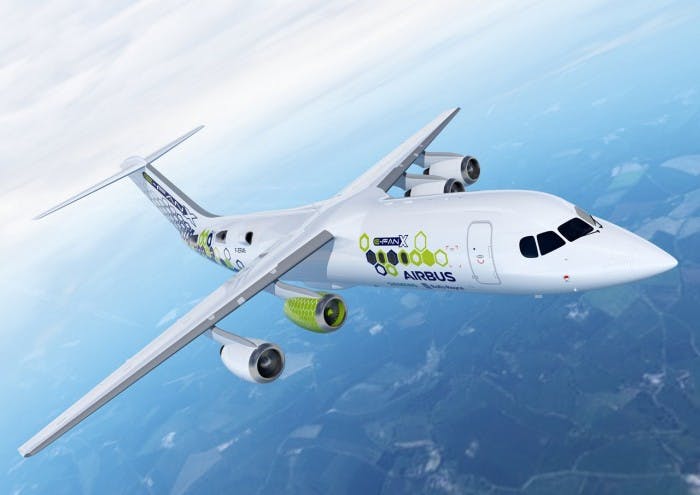 Electric airline flights by 2030?
Also using the expertise at Rolls-Royce is the 'zero-emissions' research program set up by Rolls-Royce and the Norwegian airline Widerøe – announced just this summer.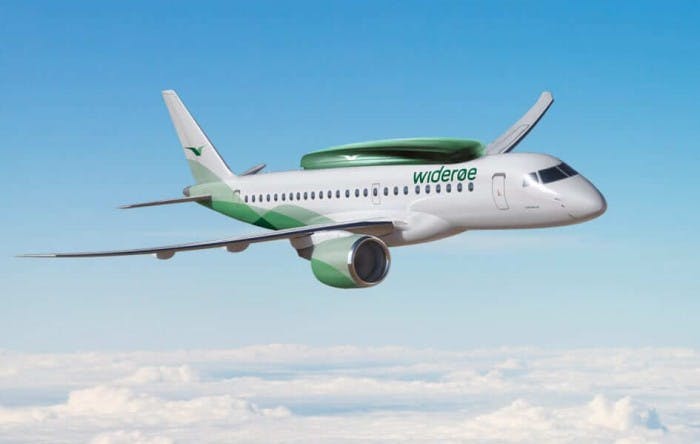 The goal of the program is to replace the Widerøe airliner fleet with 30 electric aircraft by 2030 – to meet the Norwegian Government's ambitious goals for the aviation industry: Emission-free domestic aviation by 2040.
To keep up with more industry news from PrivateFly, sign up for our weekly email newsletter and follow us on Facebook, Instagram, Twitter and LinkedIn.
Related content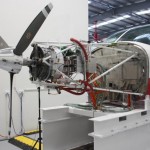 October 01, 2018
New electric engine aims to power future private flights
At PrivateFly we're very excited by the future potential of solar and electric engineering in aviation. There are a number of new and ongoing projects taking place, and we hope to see one them making an…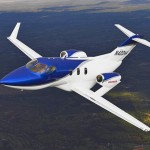 May 21, 2015
Which aircraft were hot news this week at EBACE?
EBACE is Europe's key industry event for business aviation; bringing to Geneva a major influx of business leaders, government officials, manufacturers, corporate aviation departments – and a whole host of others involved in business aviation.…