How do slots work for private jet flights?
While one of the major benefits of private jet travel is being able to fly at short notice and at your preferred times, some airports do operate a slot system for private jet take-offs and landings.
Slots – officially known as PRP procedures (Prior Permission Required) – are the specific time windows that an aircraft is given to land or depart from an airport. These are arranged in advance of the flight date and aircraft must keep to their pre-booked slots, or risk being unable to use the runway again for some time again.
A slot system is brought in to control the number of aircraft in the air, and around the runway at an airport. Slots are applied at airports where there is high demand for use of the runway, whether that's all year-round, or in some cases, for windows of specific high demand – such as seasonal peaks or major events.

Many slot-controlled airports are those which are shared by airlines and private jets and airlines given slot priority. This can mean that private jet users are unable to define their required flight times; must book further in advance than usual; cannot deviate from their schedule; or – in a small number of cases – need to use a different airport altogether.
London Heathrow is a clear example of this. Highly congested every day of the year, it has very little availability for private jet customers. It's just one of the reasons why we don't recommend Heathrow to our clients. See more reasons why a private jet should avoid bigger airports.
Also in London, while offering an excellent location, London RAF Northolt has some limitations on slot availability for private jets, due to the runway priority given to military, royal and governmental flights.
When discussing a flight to or from a slot-controlled airport, our Flight Team will always advise clients of any likely restrictions. And when a flight is booked, we work with the aircraft operator and the airports, to get the best possible time slot.
Here are some other examples of airports where slot restrictions can impact private jet flights – and our advice on how to avoid problems.
Geneva – increasing competition from airlines in ski season
Geneva Airport is one of the busiest private jet airports in Europe, second only to Paris Le Bourget. In 2015 there were over 33,000 private jet take-offs and landings – that's an average of 90 flight movements per day. Geneva is busy year round, but sees its busiest period during the winter ski season.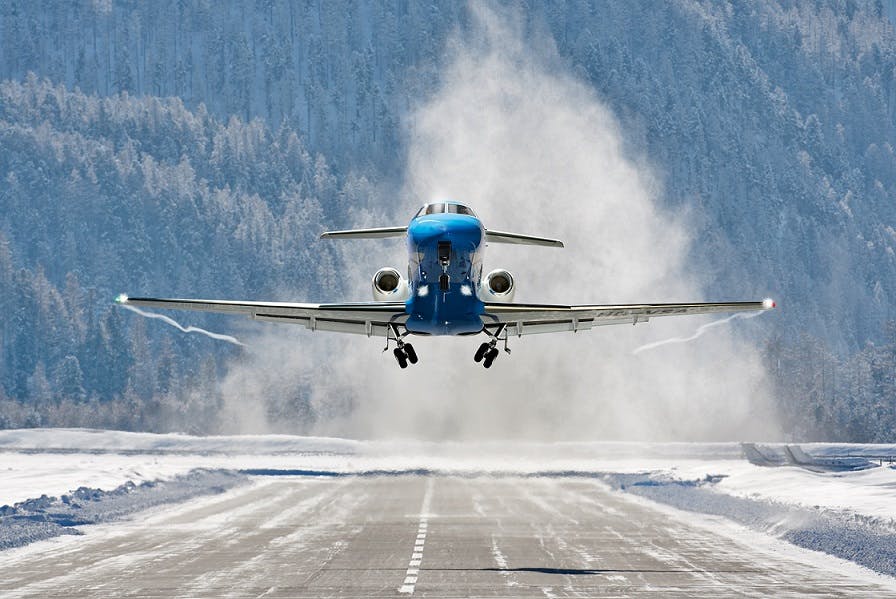 Geneva's popularity – with airline passengers as well as private jet users – is impacting its private jet movements and, due to poor slot availability, there has been a year-on-year decrease in private jet movements in the past couple of years. With more low cost airlines using Geneva, particularly during the ski season, private jet customers and crews are choosing to use other nearby airports instead.
Until a second runway comes to Geneva (and there are no plans for this at the moment), private jet travellers need to book as far in advance of possible during ski season to obtain a slot there.
Alternatively we can recommend using other nearby airports which are less congested. Annecy and Chambery are slot-restricted, but without such demand from airlines, slots at both of these airports are easier to obtain. And Sion Airport is not slot restricted at all, so offers excellent flexibility (and is in fact much closer to ski resorts such as Verbier and Zermatt than Geneva).
Ibiza & Mykonos – island summer hotspots
The combination of a popular summer hotspot and an island location can add up to a slot problem for private jet users. Ibiza and Mykonos are some of the biggest examples of this in Europe's summer peak.
On a small island there is obviously a limit to how big an airport can grow. And on many islands, there only one airport option for the influx of airline and private jet traffic. What's more it's not really an option here to choose alternative airports across the sea!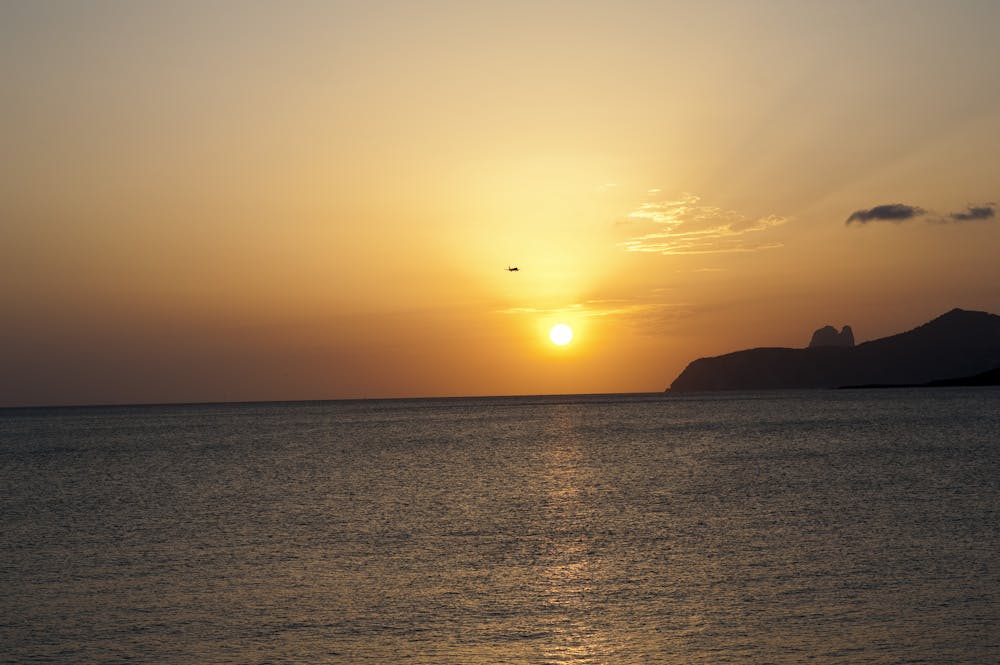 This summer we saw a huge demand for private jets to Mykonos and Ibiza, with clients needing to book two weeks in advance in order to secure a slot. And with aircraft space on the ground at such a premium, aircraft were only able to stay for up to 30 minutes, before repositioning out to another airport with more parking – which can increase costs.
Our advice for clients flying into these airports is to book as far in advance as possible. And try to ensure that you don't deviate from the agreed schedule. While at many private jet airports you can change your itinerary at the last minute, in the summer at Ibiza or Mykonos, you may struggle to find an alternative slot if you don't arrive on time.
Event-based demand – including the Monaco Grand Prix & the Super Bowl
While increased seasonal demand can put pressure on slots at popular ski or summer airports, sometimes an event can attract large volumes of flights during a short, intense window. In some cases this means PRP procedures are imposed at airports that are usually slot-free.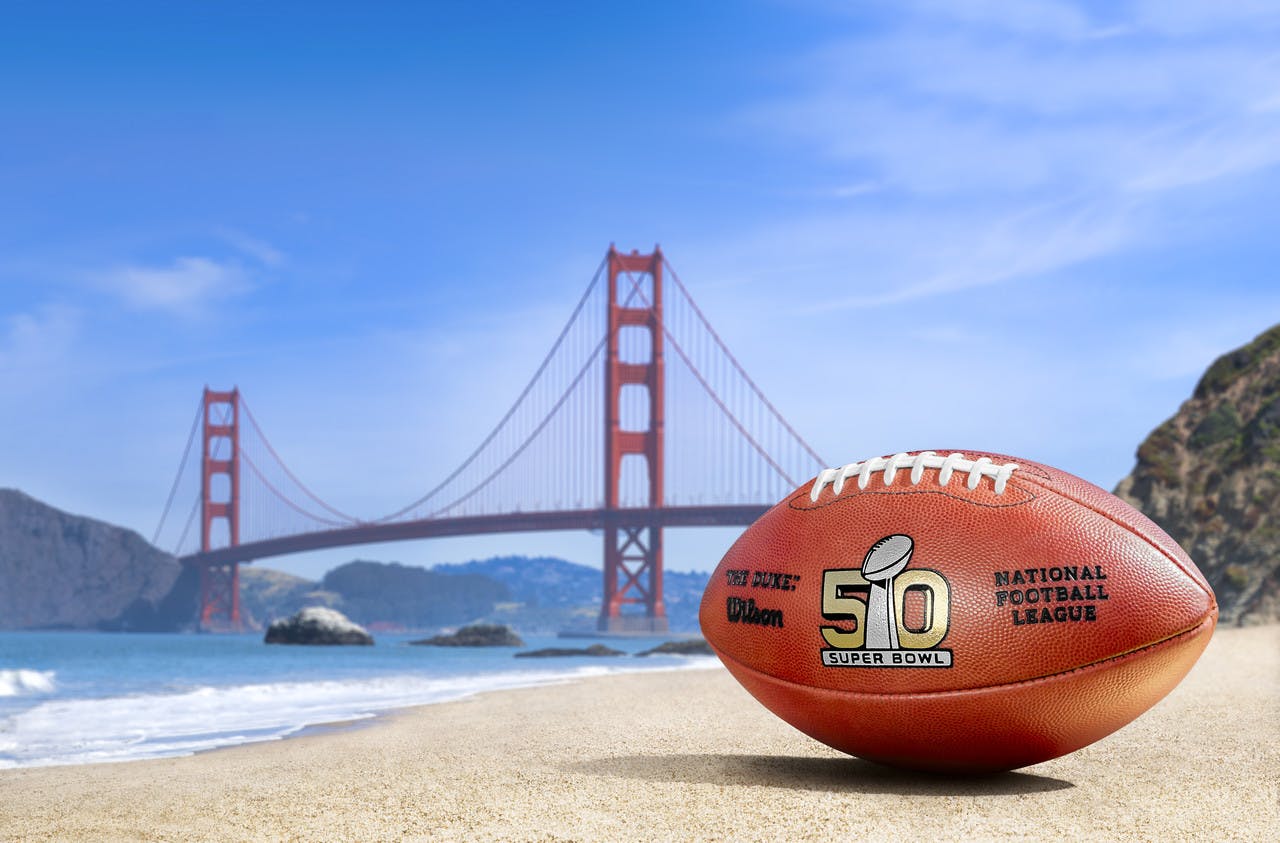 The biggest global events that impact slots for private jet traffic are the Super Bowl in the US and the Cannes Film Festival (and Monaco Grand Prix) in Europe. Last year's Super Bowl saw a additional 2,500 non-commercial aircraft movements at airports close to the Levi's Stadium in Santa Clara, including San Francisco International and Oakland International Airports, where slots were very hard to come by.
Similarly the Cannes Film Festival and Monaco Grand Prix – which both take place on the Cote d'Azur at the end of May – usually generate an additional 1,500 private jet movements (a take off or landing) at Nice and Cannes Mandelieu Airports during the period – doubling the usual flight volumes.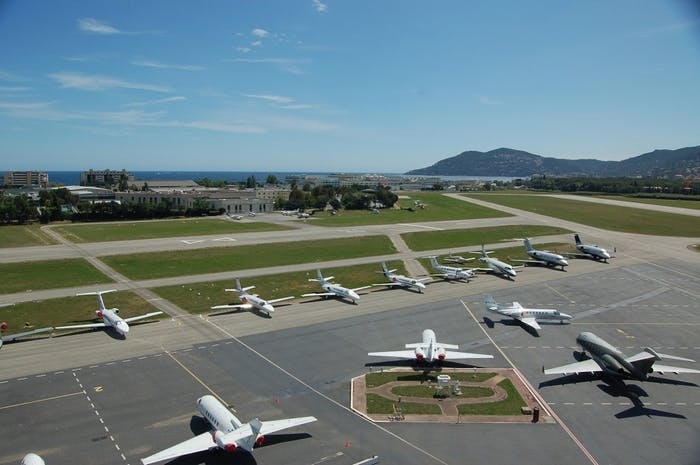 Other events which can create slot challenges for private jets are the British Grand Prix (Cranfield Airport); Art Basel (EuroAirport Basel-Mulhouse-Freiberg); the World Economic Forum (Zurich and Davos heliport); the Champions League Final (at Cardiff in 2017); and The Masters (Augusta Regional Airport). And of course the Summer Olympics and Winter Olympics – which in 2018 will be held in South Korea (YangYang International Airport).
Sometimes when major events like this are taking place, restrictions extend further than just slots. There can be no-fly zones around the venue, aircraft parking restrictions, curfews and varied airport opening hours than usual. These provisions can be implemented in the area three to five days prior to the event.
So our advice if you're flying to a major event by private jet? Make your plans ahead of time; book your private jet or helicopter charter as soon as you have confirmed your attendance; and try to avoid changing your plans later, or you might lose your slot!
For further advice on slot restrictions; a personalised quote or to discuss which airport is best for your next flight, contact us or call our Flight Team (24 hours) on +44 1747 642 777.
Related content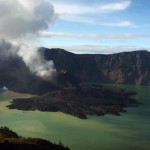 November 04, 2015
Private Jet Charter During An Ash Cloud
This week, thousands are finding themselves stranded after an eruption from Mount Rinjani shut down airports, causing a total of 692 international and domestic flights to be either cancelled or delayed. Currently, flights are shut…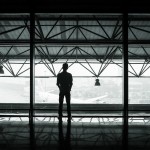 April 08, 2015
French Air Traffic Control Strike
With 40% of airline flights to and from France cancelled, stranded airline passengers are turning to private jets to avoid long delays.

August 22, 2012
Olympics analysis: More of a stream than a surge
Despite predictions of significant increases to private jet movements during the London 2012 Olympics, industry sources are agreed that the volumes were not as great as expected. There were certainly more planes in the air…