How will weather impact private jet travel to Super Bowl LII in Minneapolis?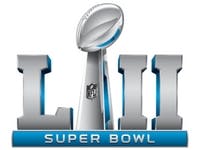 The New England Patriots will face the Philadelphia Eagles in this year's Super Bowl LII, on Sunday February 4th, 2018. And as we see for every year's final, hundreds of private jets will fly in, creating the busiest weekend of the year for private aviation movements.
However a key difference this year is location: With the final taking place in Minneapolis, cold weather could impact the event, and add some extra planning considerations to your travel.
Here's what you need to know.
How to book a private jet to Minneapolis for Super Bowl LII
Usually private jet charter gives you the flexibility to make last minute arrangements and changes. But when flying to or from such a major event as the Super Bowl Final, it's important to plan ahead. And once plans are made, we recommend that you don't change them.
Due to such high levels of demand, there are restrictions around slot times, and limited aircraft parking slots at nearby airports.
When you book with PrivateFly, we'll work with the FBOs to secure your reservation arrival and departure times – however these are at a first-come, first-serve basis.
Closest private jet airports to Super Bowl LII
There are 24 airports in the Minneapolis area. The majority of these are small, regional airports that can only be serviced by turboprop or small jet aircraft.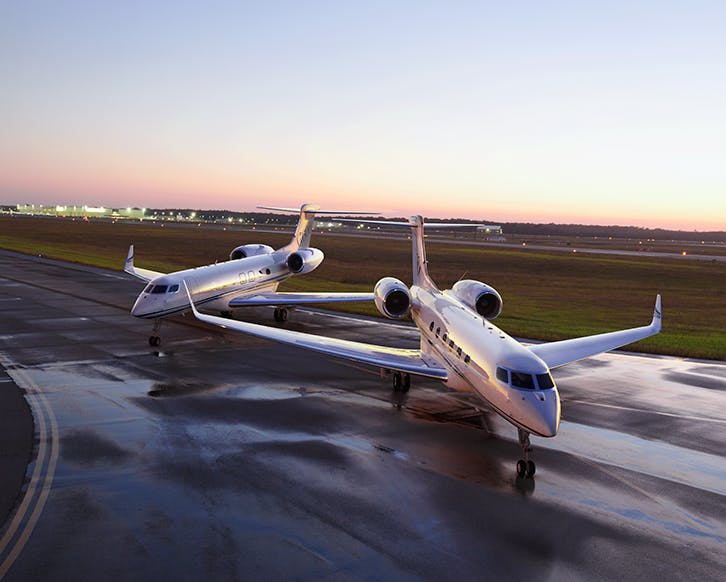 The most popular airports for the Super Bowl will include:
Minneapolis-St Paul International
St Paul Downtown Holman Field
Anoka County-Blaine
Flying Cloud Airport
Contact a member of our expert Flight Team to discuss which airport will be best for your Super Bowl flight on +44 (0)20 7100 6960 (Europe) OR +1 (866) 726-1222 (USA).
How might weather impact my Super Bowl LII flight?
With this year's Super Bowl Final taking place in a cold weather city, there's a definite possibility of snow and freezing temperatures.
For your safety, aircraft de-icing is often required during icy and snowy conditions. This is a legal requirement prior to takeoff and during severe winter weather, multiple de-icings may be required.
As it cannot be predicted if (and how much) de-icing fluid will be required prior to a flight, the aircraft charterer is charged for the cost of any ground de-icing required, after the flight.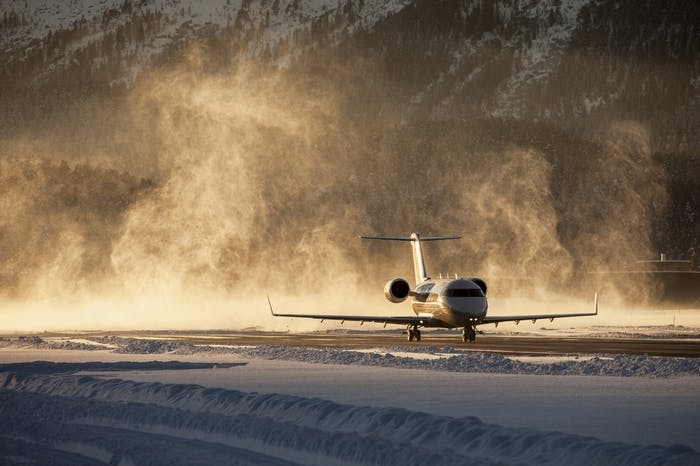 Which is why, we at PrivateFly recommend you take our De-Icing Waiver when booking your flight to the Super Bowl this year, which will protect you from these potential charges. Similar to collision damage waiver for rental cars, it could potentially save you thousands.
Learn more about de-icing and our de-icing waiver.
Of course, in the most extreme winter conditions, there can be flight delays.
Luckily, private aviation isn't disrupted to quite the same extent as commercial airlines by extreme winter weather. While safety is always the primary consideration, private aircraft can often still fly when many commercial flights are grounded.
Read more: How weather impacts private jet flights
Whatever the weather – this year's Super Bowl is certainly going to be one to remember and flights are booking up fast! Make sure you don't miss out and book your Super Bowl private jet flight today.
For advice and pricing for on demand private charter to Super Bowl LII, contact us or call our expert Flight Teams 24/7 on +44 (0)20 7100 6960 (Europe) OR +1 (866) 726-1222 (USA).
Back to Archive for January 2018