London Biggin Hill wins extended opening hours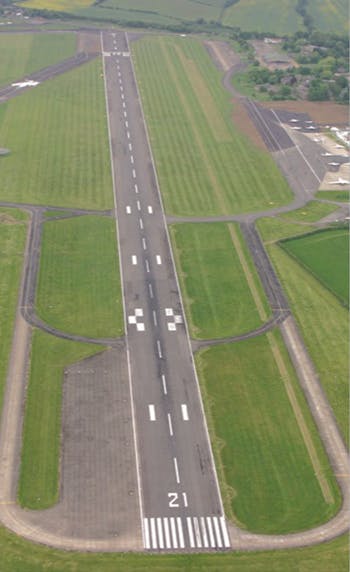 While the London airport capacity debate made major news headlines again last week – with the delay on a Heathrow expansion decision drawing criticism from a number of sources – there was other London airport news too, on the other side of the capital.
Read my view on why Heathrow is the wrong choice for London.
London Biggin Hill Airport announced it had received government approval for its plan to operate extended opening hours for business aviation. Currently these are 6.30am – 10pm Monday to Friday and 9am – 8pm at the weekends. The new hours will 6.30am – 11pm Monday to Saturday, and 8am to 11pm on Sundays.
These opening hours are part of a wider strategic project at the airport, to create jobs and reduce noise by 50%, as the plans go hand-in-hand with a ban on noisier aircraft and changes to flight paths.
The move is designed to encourage more aircraft owners to base their aircraft at Biggin Hill, rather than choosing a rival London private jet airport, and to encourage more service providers for those aircraft to set up there. The project plan involves building more offices, hangars, a hotel and a new training college, to support the 2,300 new staff that the airport expects to require over the next 15 years.
London has more airports vying for business aviation flights than any other city in the world, so it's a competitive market out there. With rivals such as London Luton and London Farnborough open longer (Luton 24 hours a day), London Biggin Hill has been more of a niche option in recent years, attractive for its low cost and to those accessing the South and South East of London. These plans look set to make it a more viable option for a wider audience of business aviation users.
Biggin Hill are reassuring local residents that they are not expecting to operate more flights overall (remaining at around 50,000 per year), as the increase in business aviation flights will be offset by a reduction in recreational and light aircraft movements.
It's not yet known exactly when the airport will launch the new hours, but we look forward to offering our clients even more choice for their London private aviation flights.
Our 24-hour Flight Team can advise on which London airport is best for your flight. Contact us or call +44 1747 642 777.
Back to Archive for December 2015