Oscars 2014 – through the private jet lens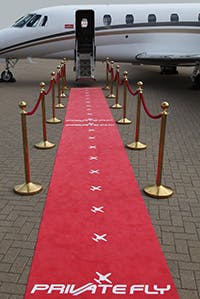 While I wouldn't describe myself as an avid film fan, at this time of year I try to make time to see some of the hot Oscar contenders.
Being more than a little aviation obsessed here at PrivateFly – even when we're off duty – we like to look for a link to private jets on the movie screen. It's not usually too hard to find. The private jet is an iconic symbol which is often seen onscreen.
Even when there's no aircraft to be found, there will be a connection – such as the closest airports to the onscreen destination or the actors' real-life links to private aviation. Obviously many Hollywood stars and crew use private aviation personally.
Not just for reasons of VIP privacy and convenience, but also to reach unusual filming locations more easily. Or to carry large amounts of high-security baggage such as filming equipment, costumes and props.
We also regularly fly clients to the film awards ceremonies, including the Academy Awards. Prices and more info for film awards by private jet.
In some cases the onscreen connection to private aviation is clear.
American Hustle
American Hustle, this year's most-nominated picture, features a major scene at New York's exclusive private jet airport Teterboro, with scenes filmed on the tarmac and inside a private jet aircraft. The aircraft used for filming is a Dassault Falcon 50, a 9-seater medium jet aircraft.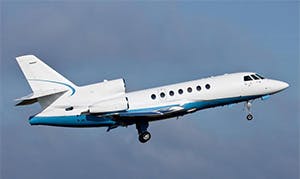 Unfortunately the film makers made a bit of a blooper there: The Falcon 50 wasn't actually FAA certified for use until March 1979 – and the movie is set in 1978. There are still many in operation today (find out more about the Dassault Falcon 50).
In the movie the FBI hire the aircraft for an hour, as part of an undercover operation involving a fake sheik. The average hourly flying rate for a Falcon 50 today is $7,034.
Other films have a less obvious private aviation link – but as I said, we always find one! Here are the other 8 contenders for Best Film at the 2014 Academy Awards, seen through the PrivateFly lens: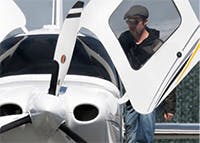 12 Years A Slave
Brad Pitt who produces and stars, is a trained single-engine and helicopter pilot. His partner and fellow pilot Angelina Jolie owns and flies a Cirrus SR-22 aircraft.
Star Benedict Cumberbatch was last seen as the BBC's Sherlock, exiting then re-entering the UK on a Citation III private jet.
Captain Phillips
Star Tom Hanks regularly flies by private jet, via a fractional ownership.
At the the beginning of the movie, Hanks' character Captain Phillips is seen arriving at a fictional airport called Burlington International Airport. These scenes were filmed at Worcester Regional Airport in Massachusetts – in reality the airport is primarily used for general aviation, including private jet flights.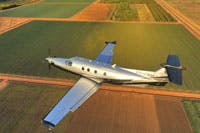 Dallas Buyers Club
Jared Leto (a first-time nominee for best supporting actor) is a part-investor in a Pilatus PC-12 aircraft.
Jennifer Garner, who stars in the film, often travels by private jet to and from LA's Van Nuys airport with her family.
Star and Best Actor nominee Matthew McConnaughey is also known to enjoy the private jet lifestyle. He said: "If I go to the airport and get taken to the front of the line, I'm not going to protest. When I show up to see a band and I get whisked backstage, I like it. If I'm offered the use of a private jet, bring it on…"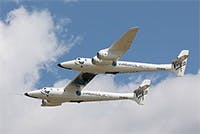 Gravity
The film is almost entirely set in space – the next frontier for private aviation! There are a number of companies working on becoming the first to offer passenger flights into space, including Virgin Galactic. Richard Branson's commercial space operation looks set to begin operation later this year, at a cost of up to $250,000 per passenger.
Star George Clooney regularly flies by private jet between his homes in Los Angeles and Lake Como in Italy.
Her
The futuristic plot revolves around a man's relationship with an artificial operating system, called an OS1. I found the idea of the OS1 fascinating. Operating systems in aviation are moving on rapidly but there is yet to be artificial intelligence in the cockpit!
Filming took place in Los Angeles, one of the world's most important hubs for private aviation. LA's Van Nuys airport is the world's busiest private jet airport, and is heavily supported by the movie industry in nearby Hollywood. It was even rescued from bankrupty in the 1930s by investment from filmmakers. Find out more about Van Nuys Airport.
Nebraska
The movie's plot includes journey from Billings, Montana, to Lincoln, Nebraska. The father-and-son characters, played by Bruce Dern and Will Forte, travel by road – a journey of nearly 900 miles. Their journey appears to take a number of days.
If they wanted to get there quicker, both of those cities are served by municipal airports, close to the city centre. The closest airport to to Billings is Billings Logan International and Lincoln Nebraska is served by Lincoln Airport. The flight time, on a small 4-seater jet, is from 1 hour 40 mins.
The Wolf of Wall Street
The movie is based on the memoirs of Jordan Belfort and depicts the hedonistic lifestyle of Wall Street stockbrokers in the 1980s. Some scenes are filmed onboard a private jet and helicopter.
The scenes in the movie evoke a time of excess but New York's financial industry is still a major driver for business aviation demand. These days mainly for time-saving reasons.
Star Leonardo DiCaprio is well known for taking on the roles of real-life aviators. He played Howard Hughes in 2004's The Aviator and in Catch Me If You Can (2002), he played Frank Abagnale Jr – a teenage con artist who successfully passes himself off as an Pan Am airline pilot.
Philomena
In the movie, the characters of Martin Sixsmith and Philomena Lee travel from London to Ireland, to visit the convent where she gave birth as a teenager. The scenes were filmed in Rostrevor, County Down, in Ireland. They could have used either Belfast International or Dublin Airport – both of which are about an hour's drive away from Rostrevor.
The real-life Philomena Lee, who inspired the story, lives in St Albans. The city is also home to PrivateFly's UK head office!
Back to Archive for January 2014