PrivateFly ranks in the FT1000, Europe's fastest-growing companies
I am thrilled that PrivateFly has made the inaugural FT1000 – an official list of Europe's fastest-growing businesses, compiled by the Financial Times and Statista, and published in a special report today in the FT.
The new league table is an annual checklist of innovation and growth in Europe. It covers independent companies in 24 European countries, across all industries and all sizes – with annual revenues ranging from €1.5 million to €3 billion.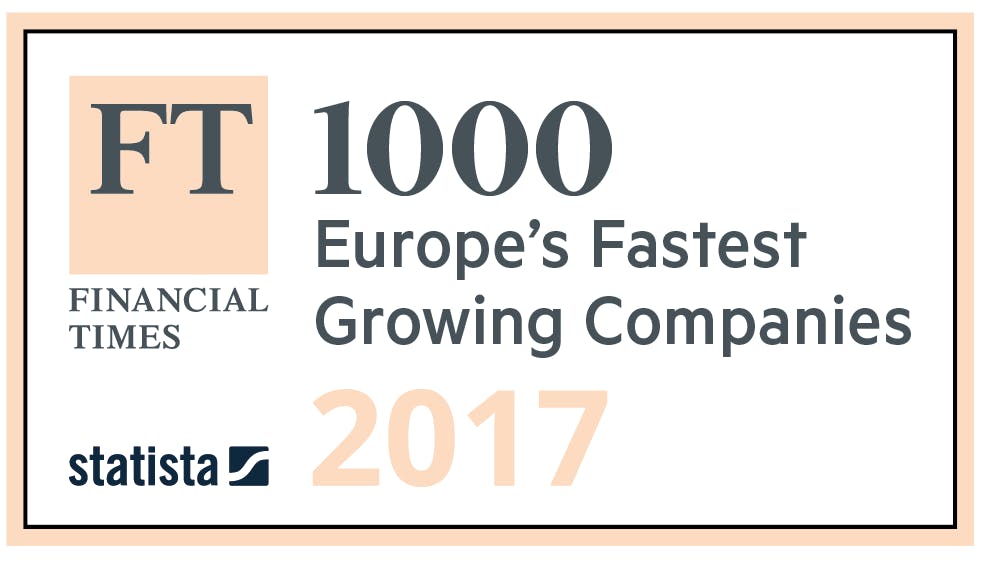 Our revenue growth of 467% over the qualifying period of 2012 – 2015 puts us 265th in the FT1000, well within the top third. We're one of 235 UK-based businesses, across all sectors.
Coming on top of our rankings in both the Sunday Times Tech Track and Export Track league tables in the past year, this is a welcome validation of the hard work of our whole team, to generate this fantastic growth.
It also demonstrates how companies like PrivateFly are bucking the trend and growing market share in business aviation, in what was a flat period of demand overall. Today's private jet customer is well and truly converted to the benefits of using an online booking platform – faster response times, more transparency and better pricing.
And there are no plans to stop here. Our growth is continuing on the same trajectory, both in Europe and in the USA, which now accounts for almost half of our sales. And we've achieved this while remaining a profitable business model – uniquely among tech-driven business models in our sector.
With the European market bouncing back so far in 2017 (end of Q1 figures showed 5% year-on-year growth), we're on track to achieve record-breaking sales this summer. I'm looking forward to a busy few months ahead.
Whether you want to compare & book online, or with advice from our expert team, PrivateFly's technology makes it faster, easier and more cost-effective to charter a private jet. Contact us or call (24 hours) +44 (0) 1747 642 777.
Related content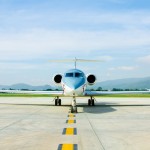 June 12, 2019
How to get the best prices for private jet charter this summer
With Europe's summer peak now fast approaching, our flight bookings are increasing rapidly. This increased private jet charter demand can mean that prices can go up too (although this summer at PrivateFly we are offering fixed…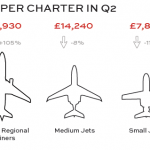 July 20, 2016
Why our private jet prices were lower in Q2
We're in the midst of our busiest time of year here at PrivateFly. We continue to fly business clients all year round, but the late spring and summer season always brings an additional influx of leisure flights, as this is…