The Antipode hypersonic private jet – New York to London in 11 minutes
The race towards a new supersonic jet took a leap forward late last year with a major order for the Aerion AS2 taking place NBAA (see Supersonic jet charter flies another step closer).
But a high speed aviation has now moved to a new level again – in design concept terms at least – with the hypersonic Antipode.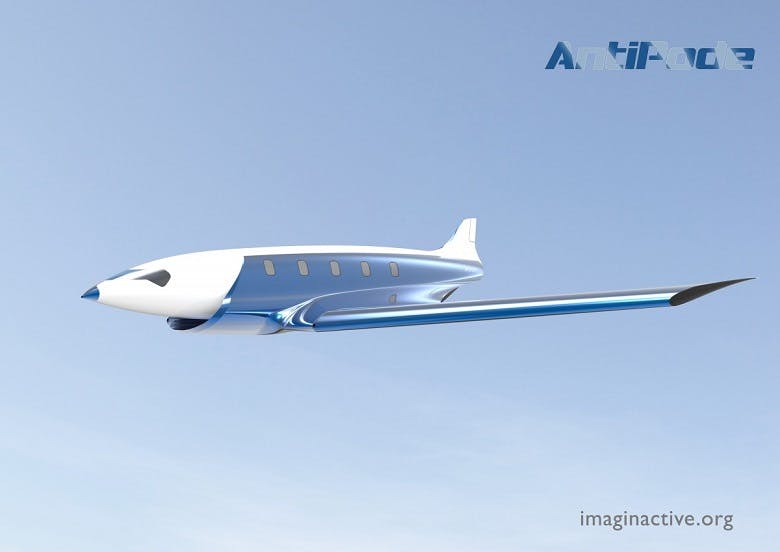 The hypersonic private jet concept is the brainchild of Canadian transport designer Charles Bombardier (grandson of Joseph-Armand Bombardier, founder of aviation giant Bombardier Inc), in partnership with Abhishek Roy, founder of Indian design lab, Lunatic Koncepts.
Flying at a maximum speed of Mach 24, the aircraft is designed to carry up to 10 passengers. And it promises to shorten journey times to an incredible 11 minutes from New York to London. Or 22 minutes from New York to Dubai.
The high speed would be achieved by a combustion ramjet engine, which would ignite liquid oxygen in order to rise in speed and altitude. The Antipode would employ a pioneering aerodynamic phenomenon called Long Penetration Mode (LPM), where counterflowing jets are strategically positioned to channel some of the air, preventing the aircraft from overheating and reducing the sonic boom created when breaking the sound barrier.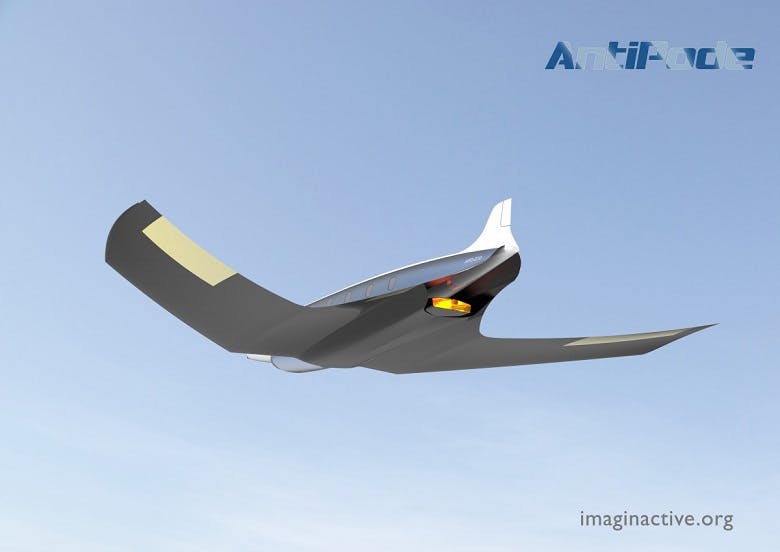 "I wanted to create an aircraft concept capable of reaching its antipode – or diametrical opposite – as fast as possible," Bombardier says.
The designer says that the leading edge of the wings of the aircraft could also be fitted with linear nozzles, so that air could flow out of them too and be cooled by LPM.
In addition to its extreme speed, the Antipode would also be an agile aircraft, able to take off from any airfield, due to rocket boosters attached to its wings. These would provide enough thrust for the initial take-off and acceleration to Mach 5, and would then separate and fly back to base. After that, the combustion ramjet engine would take over, taking the aircraft up to its maximum speed.
Of course, the Antipode still faces many barriers between concept and reality. Most notably the development of the engine, which would need to be stable and reliable at such extreme high speeds. Another challenge faced by the design team is how to address the extreme g-force pressure that passengers would experience.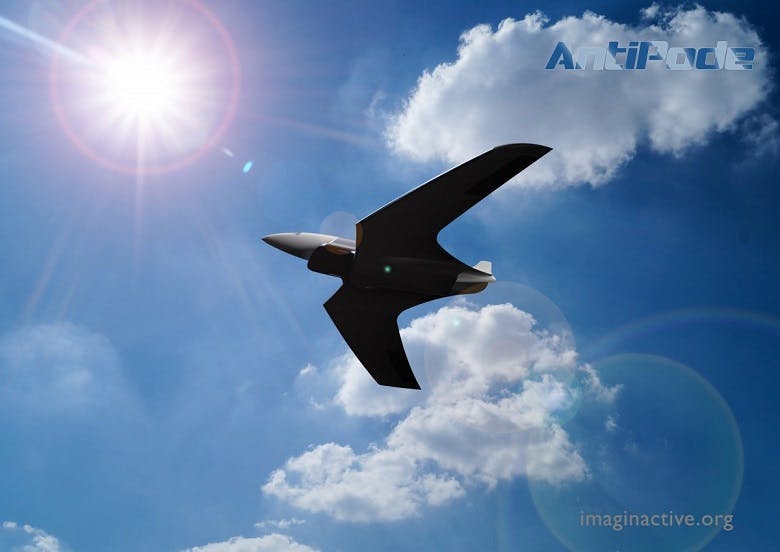 So there's still a lot of work to do, but it's exciting to see this level of creativity and innovation. We'll be keeping a close watch for developments on the Antipode in the years ahead.
For advice on the fastest private jet charter in the meantime, contact our Flight Team (24 hours) on +44 1747 642 777. 
Back to Archive for January 2016