Top 10 Celebrity Pilots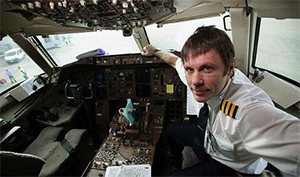 Great to hear that Bruce Dickinson, Iron Maiden's front-man, is launching his new aviation business, Cardiff Aviation. The company will be focused on providing technical aviation services, but also arranges private aircraft charter from Cardiff Airport.
They will be part of the PrivateFly network and, with Bruce himself an experienced pilot, our clients may even find themselves flown by a rock legend.
Dickinson's aim is to bring 1,000 new jobs to South Wales in five years' time. He has ambitious plans for the new company, including the launch of a new airline. His passion came to life in the 1980's when Iron Maiden's success gave him the means to train as a pilot.
He has now been qualified for over 20 years, and has flown both privately (including flying the rest of the band around) and also as a commercial pilot.
Bruce Dickinson is one of a long list of celebrity pilots. Learning to fly is certainly a popular hobby among the A-list. But like Dickinson, once bitten by the bug, some of them find flying becomes more than just an occasional pastime.
Here are nine other other well-known pilots currently gracing the skies.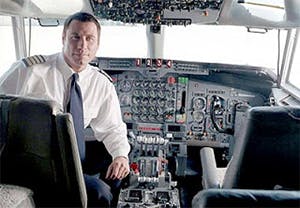 John Travolta
Probably the most well-known celebrity pilot. Qantas Ambassador Travolta owns a fleet five jets that he captains himself (including a Boeing 707). He even has his own runway – a 1.4-mile landing strip built into his back garden.
Harrison Ford
Ford owns and flies a number of aircraft, with his favourite reported to be a De Havilland Canada DHC-2 Beaver seaplane.
Tom Cruise
The Top Gun star has held a pilot's license since 1994 and pilots a number of his own aircraft fleet, including a Gulfstream GIV.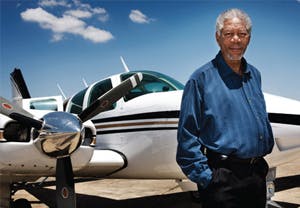 Morgan Freeman
The Oscar winner was a comparatively late starter, gaining his private pilot's license at the age of 65. He owns a number of private aircraft including a Cessna 414.
Dennis Quaid 
The actor became a qualified pilot in 1994. He flies the Cessna Citation 500 series twin engine light jet.
Phil Mickelson
Mickelson is one of several golf stars who fly their own private aircraft. He followed in the footsteps of his father, a former Navy and airline pilot. Mickelson owns his own Gulfstream G550. Other flying golfers include Arnold Palmer and Jack Nicklaus.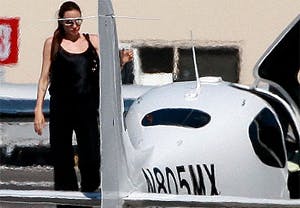 Angelina Jolie
The Hollywood A-lister has been flying since 2004 and currently flies the single-engine Cirrus SR22.
Clint Eastwood
Eastwood has been a private helicopter pilot for over 30 years and still flies in his 80s.
Gisele Bundchen
The supermodel became a qualified helicopter pilot in 2009, as part of her role as UN Environmental Ambassador. She is involved with a program to find an alternative source of jet fuel.
What motivates people (famous and otherwise) to become a pilot? See the fascinating results of last year's PrivateFly Pilot Survey.
Related content July 12, 2011
The world's Top 10 famous aircraft
It's not an easy task to choose just ten aircraft that have played the biggest part in aviation's rich history. But here, after much debate and deliberation, PrivateFly.com presents our Top 10 rundown of the…