The world's Top 10 famous aircraft
It's not an easy task to choose just ten aircraft that have played the biggest part in aviation's rich history. But here, after much debate and deliberation, PrivateFly.com presents our Top 10 rundown of the world's most famous aircraft: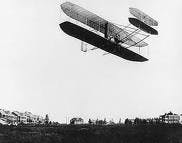 1. The Wright Flyer
Length: 21 ft
Wingspan: 40 ft
Max speed: 30 mph
Why famous? The biplane aircraft, designed and built by the pioneering Wright brothers, is at the forefront of aviation history, performing the world's first ever powered flight in 1903 over North Carolina, USA. It was built using giant spruce wood, with the engine and other parts all made by hand. A sprocket chain drive, borrowed from bicycle design, was used to power the twin propellers. To fly the plane, pilot Wilbur Wright lay on his stomach on the lower wing to reduce drag, with the steering controlled by with a hip cradle which pulled wires to warp the wings.
Where now? National Air and Space museum (Smithsonian Institution), Washington DC, USA.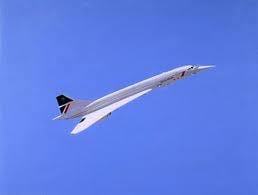 2. Concorde
First flew: 2nd March, 1969
Length: 61.6 m
Wingspan: 25.6 m
Max speed: 1,350 mph (Mach 2.04)
Powerplant: 4 x Rolls Royce/SNECMA Olympus 593
Crew: 3 (2 pilots, 1 flight engineer)
Why famous? Widely regarded as one of the most significant aircraft in aviation history, the world's first supersonic airliner regularly allowed passengers to travel across the Atlantic in just 3½ hours – with a record-breaking flight time achieved in 1996 of just 2 hours, 52 minutes and 59 seconds from London Heathrow to New York JFK. Concorde entered service in 1976 and continued commercial operations for British Airways and Air France until 2003. The tragic crash of Air France 4590 in July 2000 (the only fatal incident involving Concorde) ultimately brought about its retirement, resulting in lower passenger numbers and decreased confidence in the iconic aircraft – even after safety modifications were made. Famously Concorde featured a pointed, adjustable nose, enabling it to achieve optimum aerodynamic efficiency in flight while still allowing the flight crew a full view during take-off and landing.
Where now? 20 Concorde aircraft were built by manufacturer Airbus, 6 for development and 14 for commercial use. 18 remain preserved in locations including:
• National Museum of Flight, Scotland, UK
• London Heathrow airport, UK
• Paris-Charles de Gaulle airport, France
• Imperial War Museum, Duxford, UK
• Airbus Factory, Toulouse, France
• Airbus UK, Bristol, UK
• Manchester Airport, UK
• Museum of Flight, Seattle, USA
• Intrepid Sea-Air-Space Museum in New York, USA
• Grantley Adams Airport Bridgetown, Barbados
3. Air Force One (currently the Boeing VC-25)
Length: 70.6 m
Wingspan: 59.6 m
Max speed: 630 mph
Crew: 26
Why famous? Air Force One has been immortalised in popular culture as a symbol of the American presidency and its power. However, unlike other aircraft on the list, it is not a specific aircraft, but an air traffic control call sign. Most often this will be used by the private aircraft that is primarily designated to transport the President of the United States – which then becomes known by the name. However the call sign can be used by any US Air Force aircraft while the president is on board. The term was developed in 1953 after a security glitch occurred when President Eisenhower's plane entered the same airspace as a commercial airliner with the same call sign. Several aircraft have been used as Air Force One since, with Boeing now the exclusive manufacturer of choice. A Boeing VC-25 (a highly-customised 747) is used currently, with three further Boeing planes in development.
Where now? Several former Air Force One presidential aircraft are on display in aviation museums in the USA, including the National Museum of the United States Air Force, Dayton Ohio; the Ronald Reagan Presidential Library, California; and the Pima Air & Space Museum, Tucson Arizona.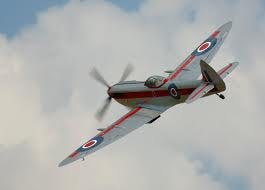 4. Supermarine Spitfire
Length: 9.1 m
Wingspan: 11.2 m
Max speed: 378 mph
Powerplant: 1 x Rolls Royce Merlin 45 supercharged V12 engine
Service ceiling: 35,000 ft
Why famous? The Supermarine Spitfire is arguably one of the most universally respected and loved aircraft in the world. Designed by RJ Mitchell to meet the RAF's need for a new fighter aircraft, the single-seat aircraft first flew on 5 March 1936 and was produced in greater numbers than any other British aircraft before it. The aircraft, with its distinctive semi-elliptical wing design, is most famous for its role during the Battle of Britain in World War II, when it helped to secure air superiority over Britain. For this action and its continued success throughout the war, it won the hearts of the British public and was universally loved by the pilots that flew it.
Where now? Approximately 44 spitfires are left in airworthy condition in locations across the world (though there are many more in static displays) and feature regularly in airshows and ceremonial flypasts.
5. Airbus A380
Length: 72.7 m
Wingspan: 79.75 m
Maximum speed: 587 mph
Powerplant: 4 x Rolls Royce Trent 970/ Engine Alliance GP7270
Why famous? The A380, nicknamed the Superjumbo, is currently the largest passenger airliner in the world, and can carry up to 853 passengers in a double-deck seating configuration. It was designed by manufacturer Airbus to challenge Boeing's monopoly in the large airliner market and entered commercial service in October 2007. Due to the enormous size of the components (fuselage sections are built in France, Germany, Spain and the UK), specially-designed ships and barges – and even new roads – had to be built for surface transportation to the assembly hall in Toulouse, France. The A380 features highly innovative passenger provisions and pilot technology – with an avionics suite based on that of advanced military aircraft.
Where now? 69 aircraft are currently in operation (with many more on order) at a cost of US $375 million each and are used by airlines including Singapore Airlines; Emirates; Qantas; Lufthansa; Air France and Korean Air.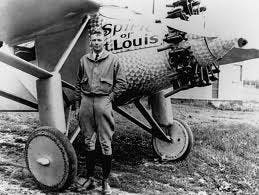 6. Spirit of St Louis
Length: 8.4m
Wingspan: 14m
Max speed: 133 mph
Why famous? The single-seat monoplane executed the first solo non-stop flight across the Atlantic, from Roosevelt Airfield in New York to Paris Le Bourget in 1927. The feat, which took 33 hours and 30 minutes, netted pilot Charles Lindbergh a $25,000 prize. The aircraft – one of the most fuel-efficient and aerodynamic designs of its time – was designed by Ryan Airlines and named after Lindbergh's home town of St Louis, Missouri. The fuel tanks were located at the front, to improve safety and balance; however this meant that there could be no front windshield in the tiny cockpit, requiring a periscope to provide front visibility.
Where now? National Air and Space museum (Smithsonian Institution), Washington DC, USA.
7. Lockheed Vega 5b
Length: 8.4 m
Wingspan: 12.5 m
Maximum speed: 185 mph
Powerplant: 1 x Pratt & Whitney Wasp R1340C
Why famous? The six-seater monoplane (named after manufacturer Lockheed) was made famous by Amelia Earhart, who in 1932 became the first woman to fly non-stop across the Atlantic single-handedly. At the time, it's long-range and rugged design made it a popular choice for record attempts.
Where now? National Air and Space museum (Smithsonian Institution), Washington DC, USA.
8. Gulfstream GIV
Length: 29.6 m
Wingspan: 23.7 m
Maximum speed: 581 mph (Mach 0.88)
Powerplant: 2 x Rolls Royce Tay 611-8C
Service ceiling: 45,000 ft
Why famous? The Gulfstream IV has a firm place in the hearts of all aviation enthusiasts across the globe as the first truly global business jet. The private jet aircraft became a firm favourite, following its launch in 1987, as its unmatched range allowed private jet passengers to travel anywhere in the world with just one fuel stop. It also offered slick design and a spacious interior.
Where now? The GIV ceased production in 2003, replaced by Gulfstream's other long range jets including the latest addition, the Gulfstream G650. Gulfstream jets are operated worldwide by private owners, fractional ownership companies and private jet charter operators.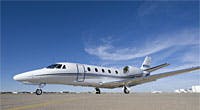 9. Cessna Citation XL
Length: 16 m
Wingspan: 17.17 m
Max speed: 506 mph
Powerplant: 2 x Pratt & Whitney Canada PW545B
Service ceiling: 45,000 ft
Why famous? Since its first flight on 29 February, 1996 the Citation XL revolutionised the private aircraft market by offering a cost-effective competitor to the twin turboprop aircraft – and has since become the most popular selling private jet in the world for the past 5 years. The XL quickly became a favourite with private jet passengers and aircraft operators alike due to its speed, high passenger capacity and relative low cost in comparison to its competitors. Following the success of this aircraft, manufacturer Cessna has also developed the Citation XLS and Citation XLS+ which featured new engines and other improvements to performance.
Where now? A total of 308 Citation XLs were built before it was superseded by the XLS. Aircraft in the Citation XL family are currently operated across the world by private owners, fractional ownership companies and private jet hire operators.
10. SpaceShipTwo
Length: 18.3 m
Wingspan: 8.23 m
Powerplant: 1 x RocketMotorTwo liquid/solid hybrid rocket engine
Why famous? SpaceShipTwo is a suborbital spacecraft designed to carry space tourists. The aircraft, which offers an open cabin and large viewing windows, is currently the frontrunner in race to take commercial air passengers into space. Currently undergoing later stages of flight testing, manufacturer Virgin Galactic has announced that it intends to launch flight operations in 2012 with a maiden voyage carrying Virgin founder Richard Branson and his parents. In the meantime, the operation is funded by a pre-booking down-payment of $20,000 from 'passenger astronauts' on the full ticket price of $200,000.
Where now? Virgin Galactic will operate space flights from its Spaceport base in New Mexico, USA.
Related content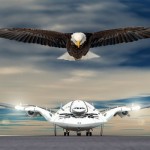 October 01, 2020
How animals inspire aircraft design
At PrivateFly we're passionate about aircraft design – both past, present and future. Nature plays just as much a part in this, as science. Early aviation pioneers studied birds and bats – which were already highly-evolved at…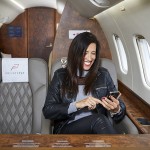 July 01, 2020
10 rules of private jet-iquette
Our industry has introduced a number of COVID-safe processes. Private jet charter aircraft are undergoing even greater disinfection between flights; there are distancing protocols between crew and passengers; and using the clean and quiet private terminals (FBOs) already means no queues…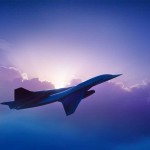 April 28, 2020
Aerion Supersonic reveals new AS2 design
Last week, Aerion Supersonic unveiled the finalised design of its AS2 supersonic private jet. The Nevada-based manufacturer, which is working in partnership with Boeing and GE Aviation, had previously released some simplified designs. But it has now provided…