What happens after you book a flight with PrivateFly?
With lots of first time private flyers coming to us at the moment, we're answering many more questions about how the private jet booking and travel process works. And many clients are asking what happens in the lead up to the flight.
With PrivateFly, you are looked after by one of our flight sales experts during the enquiry and booking process – whether that's for an on-demand flight, or for a Jet Card or Jet Account membership. Then, when it comes to making the arrangements for the flight, our Client Services team takes over – making sure every detail is taken care of, before you step foot in the airport.
Below are some of the key checks we always make, before any flight takes off.
If you have any other questions about how PrivateFly works, or would like to book a flight, please contact us or call us at 020 7100 6960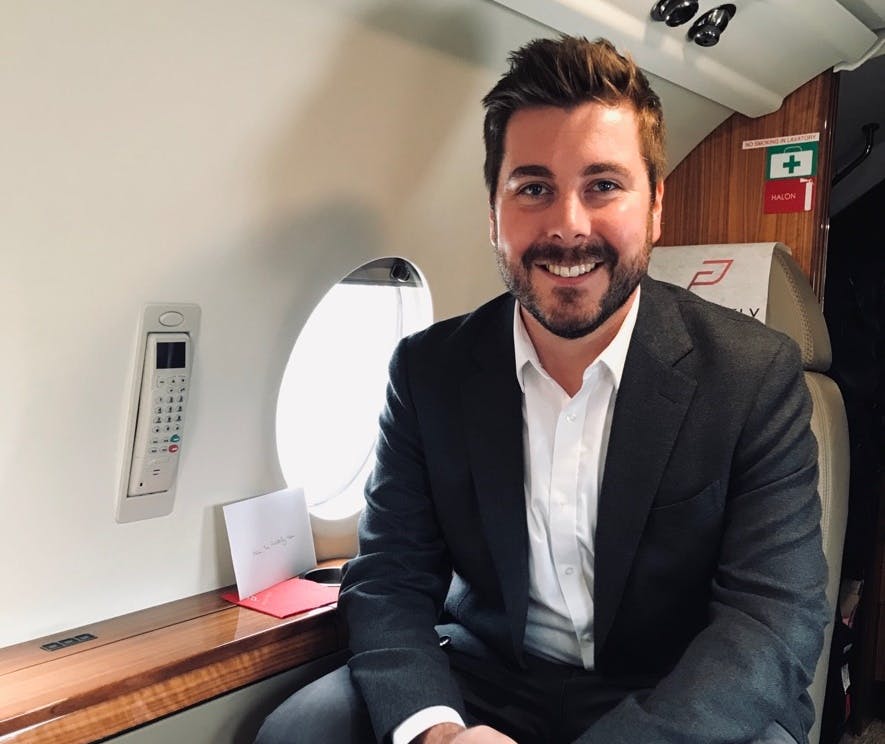 1) Documentation & airport checks
One of the first jobs for the Client Services team is to ensure that the required documentation is gathered from the passengers, and this is used to ensure compliance with the border authorities as required.
To obtain your requested runway slots for the flight, the team works closely with the aircraft operator and directly with the airports.
For most airports this is a straightforward process, but for others more negotiation and more flexibility from the client on timings may be required. For example Geneva Airport is very busy year-round; and in the summer months, airports such as Mykonos or Ibiza are so busy that slots can be more difficult to secure, especially at the weekend.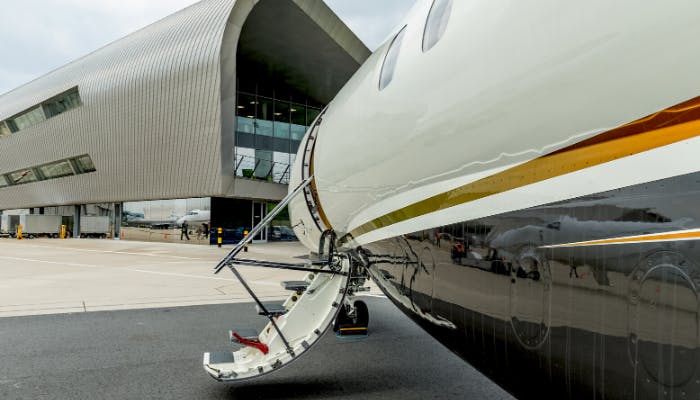 2) Arrange catering and other onboard requirements
Once the aircraft and crew are all approved and set, the Client Services team will talk to the booker or passenger about the inflight details and coordinate these with the aircraft operator. Specifying the catering onboard is one of the main considerations.
As each flight is unique, the catering can be tailored to fit the passengers' needs. From unusual dietary restrictions to favourite brands of tea, we've seen a huge variety of requests over the years. Almost any request can be accommodated, given enough time to make the arrangements.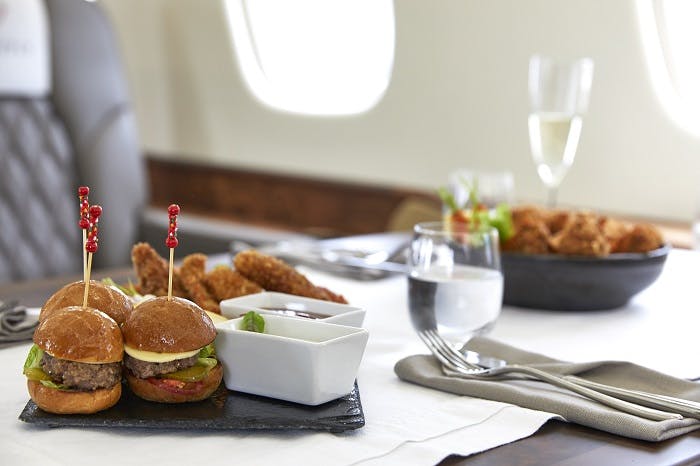 Besides the menu itself, the Client Services team will consider two main factors when arranging catering: The size of the jet and whether a flight attendant will be on board.
The size of the aircraft dictates whether a fully-stocked galley will be part of the cabin; we wouldn't recommend an elaborate, hot meal on a small jet with a limited galley, for example. But there are many delicious cold-plated options that can be ordered, included salads, charcuterie, seafood, cheese selections, fruit platters, pastries…and much more.
Similarly, the presence of a flight attendant (usually only on midsize or larger aircraft) means they can plate meals, warm up food, and clean up afterwards – so this allows more complex catering options.
In addition to catering, we organise other requirements for the cabin or at the airport – such as decorations and flowers for birthdays or other special occasions; accessibility requirements for disabled passengers; and special arrangements for children or pets travelling onboard.
3) Organise ground transfers
Did you know that PrivateFly can also arrange ground transportation for your departure or arrival? Our Client Services team aims to make your trip a seamless travel experience.
We will ask if any ground transportation will be needed – and use one of our preferred suppliers that have been thoroughly vetted for your car transfer. From speciality cars to limos to sprinter vans, we can find the right ground option for you. We can even arrange for a sightseeing tour if you want to see more of your destination straight from arrival.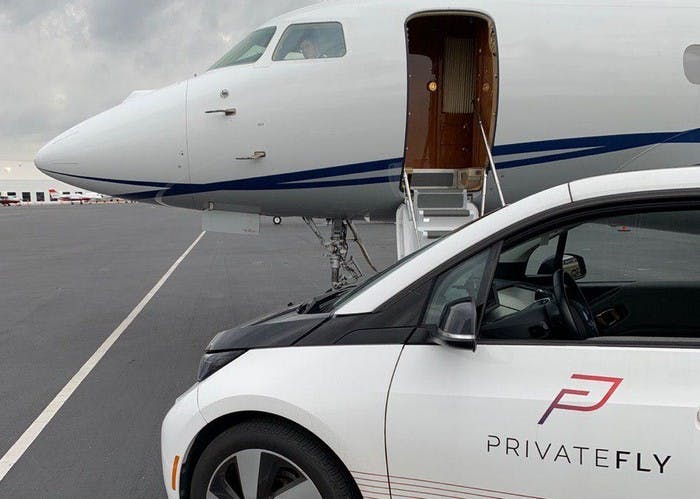 A few factors we'll consider include the route; number of passengers and amount of luggage; and if there are any other larger pieces of equipment such as special sports equipment, wheelchair or pushchair.
For clients transferring from an airline flight, our Client Services team can arrange board-to-board ground transfers from the main airport terminal to the FBO (private terminal) – keeping an eye on the airline schedules, to keep abreast of any delays.
4) The day of the flight
When all the pre-flight arrangements have been taken care of and the day of the flight arrives (sometimes all of the above takes place on the day of the flight if it's a last minute flight), the team are busy coordinating all the details that require attention.
We monitor the weather continually to ensure no delays due to snow, high winds, rain, or other conditions. Our Client Services team are also always up to date on any Temporary Flight Restrictions that may impact your flight.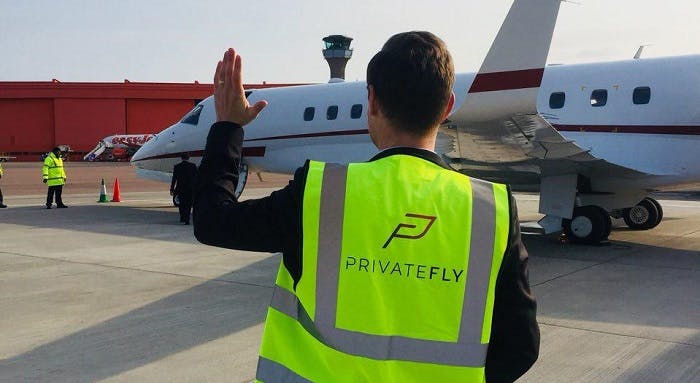 Finally, we will ensure that the aircraft, crew and catering are all in position. We know communication is key, so we'll keep you up to date regularly with all the details you need in the run up to departure. So that when you arrive, you're guaranteed a seamless, smooth experience.
And it doesn't stop at take-off. Whether you've booked a return flight or not, the team are on hand to coordinate details for your landing – and beyond as required, including taking your feedback afterwards (read some of our client reviews). It's also not uncommon for clients to leave items at the airport or onboard by mistake, so we'll do our very best to track them down and return them to you!
Have any more questions for our Client Services team or need a quote for you next flight? Contact us online or call us on 020 7100 6960
Back to Archive for November 2020