10 signs you're an AvGeek
Geek is not always the most glowing description in the world. But at PrivateFly we couldn't be prouder to be called aviation geeks (or AvGeeks as they're known in the trade).
Our Flight Team are shamelessly obsessed with aircraft and all things aviation. So in addition to their roles at PrivateFly, they'll spend their days off planespotting, photographing aircraft, visiting airshows… a day away from aviation is a day wasted – that's our way of looking at it.
We've seen other articles on social media about how to spot that you're an aviation geek. However, we thought a few key signs were missing. So we decided to create our own checklist.
So take a look through our 10 signs, inspired by our own AvGeeks. If you can meet most of these, you REALLY can prove that you have a true passion for aviation (and don't forget to send us your CV).
1. Your spare time? Mostly spent at different airports, capturing private jets on your camera.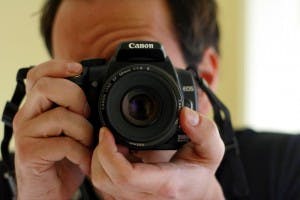 (Much like Alex P, our own in-house aviation photographer. Check out his photography here.)
2. You can ID an aircraft in seconds (from the ground).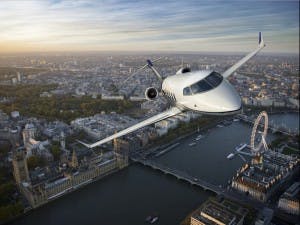 (And Julien from our Flight Team can often recall its tail number – and what colour the carpet is!)
3. Your phone has 10+ aviation apps on it.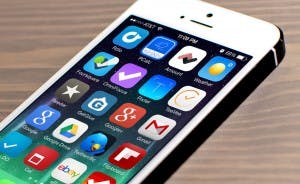 (Or as many as 50 if you're our Flight Team member Alex, including the PrivateFly app of course!)
4. Your daydreams mainly revolve around you flying an aircraft.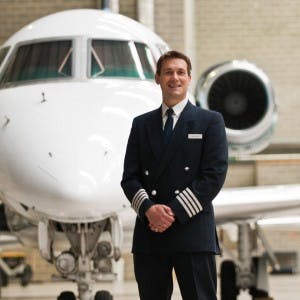 (PrivateFly's CEO, Adam Twidell, likes to reminisce about his time as both a RAF and private jet pilot, and still flies the Citation XLS.)
5. Who needs Google Maps? You're faster at pinpointing which airport is closest.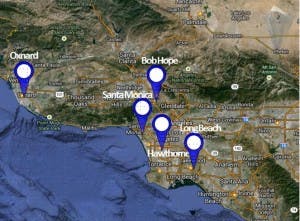 (Our North American expert, Marion is like a US airport encyclopedia.)
6. You can wax lyrical for hours about avionics and engines, to anyone.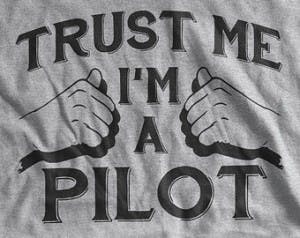 (Don't get stuck at a drinks party with qualified pilot Arthur if you want to avoid this!)
7. You can instantly & accurately quote the price of any private jet flight.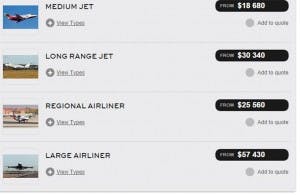 (After working for Air France, and now managing the PrivateFly Flight Team, I am pretty much a walking private jet cost calculator.)
8. You drop everything for the chance to fly – anywhere, on any aircraft.
(Matt from the Flight Team likes to spend his days off catching empty legs, sometimes getting straight back on a train or plane at the other end)
9. You can name the FBOs at each airport – and which is the best.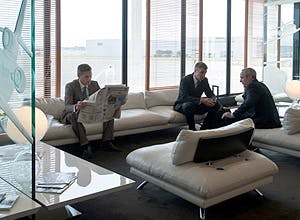 (Arthur, who worked at many FBOs across Europe, knows the private jet customer experience for each FBO inside out.)
10. You can say "Instrument Landing System" in multiple languages.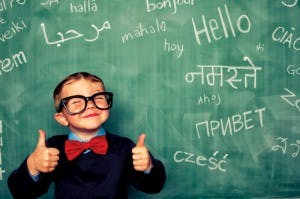 (One of our Flight Team members can say it in five – German, Italian, English, French and Swiss German!)
Our AvGeek Flight Team would be delighted to give advice on private flights, aircrafts or airports. Call them (24 hours) at +44 1747 642 777 or contact us. 
Related content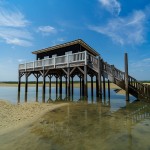 August 14, 2019
Top 10 beaches by private jet
With summer in full swing in Europe, over a third of our European flights are currently heading to sunny holiday hotspots. And with a private jet charter, you can fly fast and direct to some…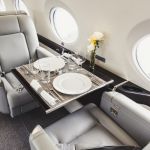 February 11, 2019
Love is in the air: 10 romantic private jet flights
What could be more romantic than a private flight? From mountaintop helicopter transfers, to long range jets to exotic destinations, we've arranged all sorts of special occasion private jet charter for couples all over the world. We've helped to create special…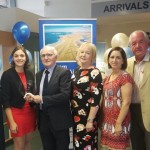 September 10, 2018
A flying visit to Donegal – the World's Most Scenic Airport 2018
Earlier this year Donegal Airport was named the World's Most Scenic Airport 2018 in PrivateFly's annual poll of the world's most stunning runways. See the World's Most Scenic Airports 2018. And a couple of weeks' ago, our European…