5 flights this week: Filling the seats
Most private jet flights are not filled to capacity. Each aircraft type has a maximum number of seats, but usually there are some to spare. In 2016 our flights had an average of 4.5 passengers onboard (see more from our latest Private Jet Charter Trends report).
But if you want to make your private aviation budget fly further, filling the seats is one of the best ways to do it. The cost of a private jet charter is always given as a total aircraft price regardless of how many people are onboard. So the cost per head will reduce if you increase the number of passengers.
Here are five private flights we've arranged, where filling the cabin really paid off.
1) London to Milan birthday flight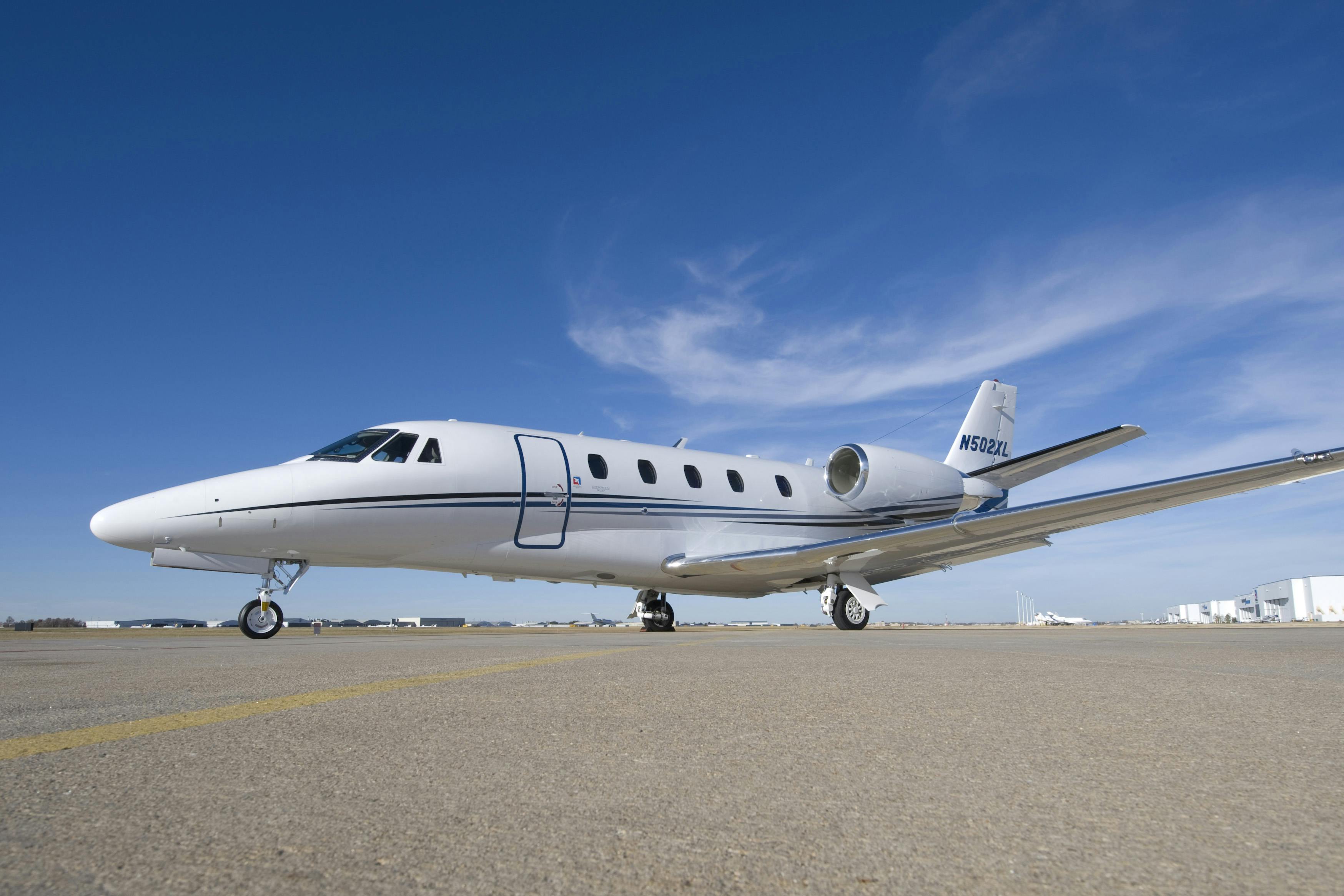 This client was looking to fly to Milan from London, for a special 40th birthday weekend away with some friends. Originally they were travelling as a group of nine so we were looking at options for a larger jet, or two small aircraft.
But when the numbers changed to eight, we were able to recommend switching to an 8-seater Citation XLS, the most cost-efficient medium jet.
By filling all the seats, they were able to fly for a cost per head of under £1,400 per person, for the 2-day return flight. Or less than £700 per person each way.
London Luton – Milan Linate (2-day return)
Aircraft: Citation XLS
Flight time: 1 hour 29 mins
Seats: 8
Total charter cost: £11,100 (or £1,400 per person for a group of eight)
2) Vienna to Barcelona, private airliner charter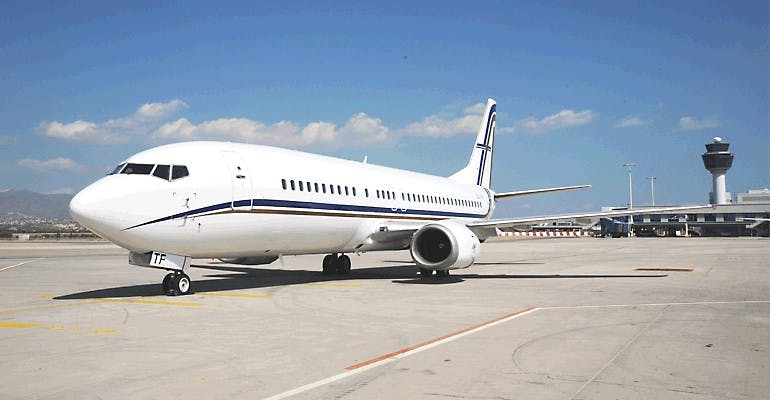 This client organises large-scale conferences and events for major corporations. We've worked together several times, for flights for different sized groups, but this one was for a large group of 170 people, travelling from Vienna to an event in Barcelona.
For that number we recommended they charter a private Boeing 737-800, with a standard airline seating configuration. With a maximum seating of 189, this meant most of the seats were filled, giving a cost per person of just over €500 per person for the return flight.
Vienna Schwechat International to Barcelona (2-night return)
Aircraft: Boeing 737-800
Flight time: 1 hour 58 mins
Seats: 189
Total charter cost: €85,600 (or €503 per person for a group of 170)
3) Paris to Jersey overnight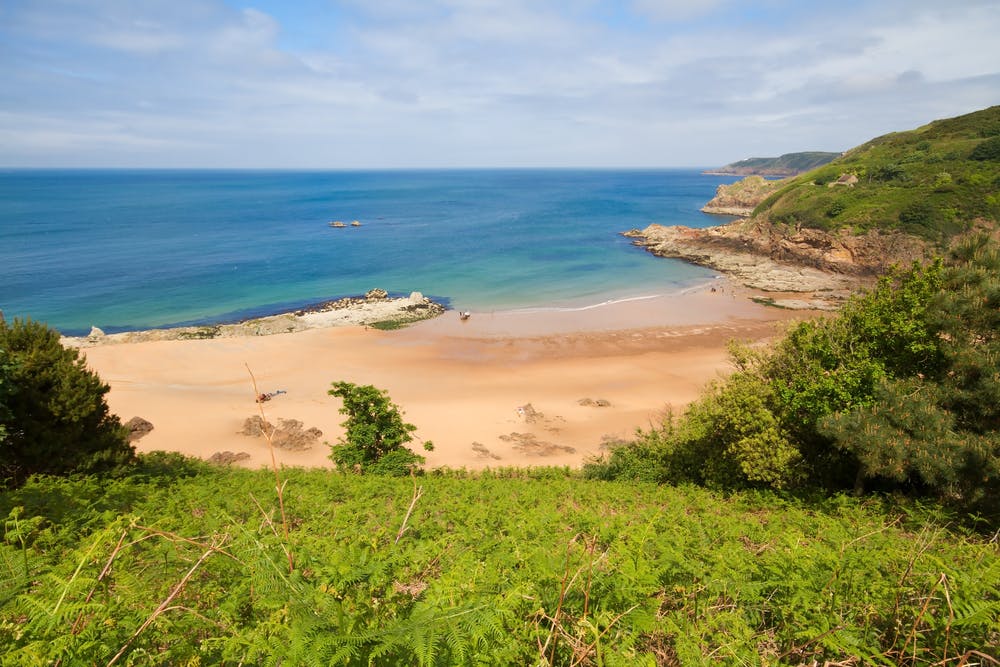 This client was travelling to Jersey for a family party, in a group of six. For this route of just over 200 miles from Paris (or the same distance from London), they could choose a wide variety of aircraft, including turboprops.
With eight seats in a spacious cabin, the popular Super King Air turboprop takes a little longer to get there than a jet aircraft, but offers greater value for short flights. The cost per head in this case was €767 per person for the return flight.
Paris le Bourget to Jersey (overnight return)
Aircraft: Beechcraft Super King Air
Flight time: 1 hour 3 mins
Seats: 8
Total charter cost: €4,600 (or €767 per person for a group of six)
4) London to Alicante, relocating with pets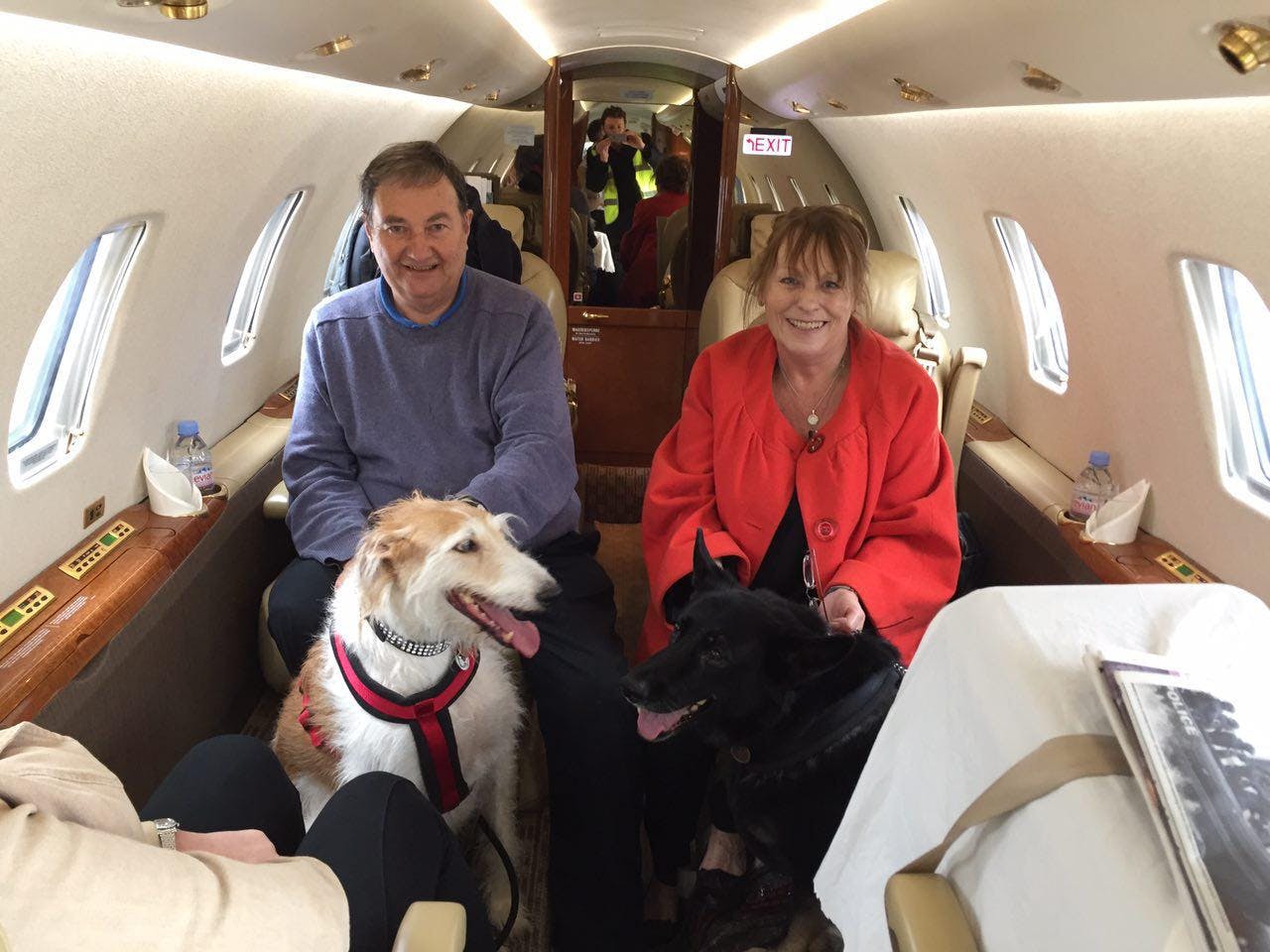 We're used to arranging flights with pets, including multiple dogs and cats. But this flight, with eight animals of different varieties on board, was one of our more unusual ones.
Our clients were a couple, relocating from the UK, to Spain. This was a permanent move, and their pets were coming too. In this case the pets included two dogs, two cats, and six pet birds – four pigeons, a cockatiel and a finch.
So while this wasn't an occasion when the cabin was filled with human passengers, the seats were certainly full, with containers for each pair of birds and each cat carrier needing to be secured.
It took a bit of planning, but the flight went smoothly and everyone is now busy settling into their new life!
London Farnborough to Alicante (one-way)
Aircraft: Citation XLS
Flight time: 1 hour 55 mins
Seats: 8
Total charter cost: £11,950
5) San Francisco to Las Vegas in a Gulfstream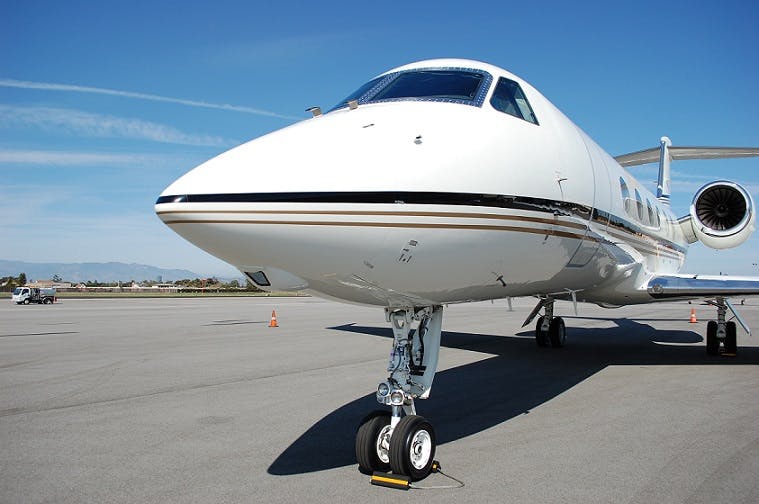 Las Vegas is one of most popular US destinations for both business and leisure flights and this client was travelling to a corporate event in the city.
It's a short flight so we offered a choice of different aircraft types and sizes. But on this particular route, the cost per person for some larger jets can work out around the same as for a small jet, if enough seats are filled.
So the client chose a Gulfstream GIV (seating up to 13), and extended their passenger list to a group of ten, rather than the four originally planned. The cost per head worked out at $1,900 per person, for a two-day return.
San Francisco to Las Vegas McCarran (2-night return)
Aircraft: Gulfstream GIV
Flight time: 1 hour 5 mins
Seats: 13
Total charter cost: $19,000 (or $1,900 per person for a group of ten)
For a personalised private jet charter price for your flight, get an instant price online. Or contact our Flight Team anytime (we're available 24 hours) on +44 (0) 1747 642 777.
Related content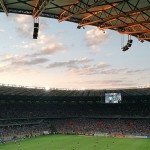 June 23, 2016
Last minute private jet travel to the Euros 2016
With the last 16 now decided, we're seeing a number of last minute enquiries from fans looking to travel to the knockout stages of the Euros 2016. Private jet travel is the fastest and most…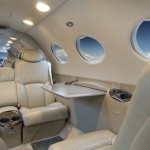 September 30, 2015
5 flights we flew this week (& their prices)
During the summer months lots of our European flights are to popular summer leisure hotspots. But with Autumn now upon us, the mix of airports we're using is changing and getting wider again. Here are…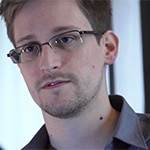 June 27, 2013
Snowden's private jet options from Moscow
Update 11th July: Following new reports yesterday that Snowden is likely to accept asylum in Venezuela, we've been asked again about the private jet options for his flight there – and which aircraft would potentially…