747-200B Air Force One vs 757-200 Trump Force One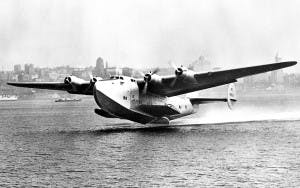 Boeing aircraft have flown US presidents since 1943, when Franklin D. Roosevelt used the Boeing 314 Clipper to travel around the world.
Today, the US President travels aboard Air Force One, a 747-200B specifically configured to fly the commander in chief around the world in a comfortable and protected environment.
Air Force One isn't in fact an aircraft itself. It's a radio call sign used for any plane that happens to be carrying the President. Currently, there are two Boeing 747-200s, designated VC-25As by the Air Force.
With state-of-the-art avionics and satellite communications systems, the presidential Boeing 747-200B is equipped with a conference room, private quarters for the president and his family; medical facilities; two galleys which can provide meals for 100; seating areas for staff and media and more.
Find out more about the History of Air Force One.
When President-Elect Donald Trump takes office on January 20, 2017, he will be required to give up his own private jet, dubbed 'Trump Force One'. This is also a Boeing aircraft, a 757-200, boasting two bedrooms, a dining room and gold fixtures.
While this aircraft is also spacious and luxurious, he will not be able to use it to travel as President. The new role will require a level of enhanced security and logistics needs, that his own aircraft cannot provide.
So as Trump prepares for Presidency by giving up 'Trump Force One' in favour of Air Force One, we compare the two aircraft types.
747-200 versus the 757-200
The Boeing 747 is a wide-body long-range aircraft in service since 1969. It is mainly used by commercial airlines for passenger transport, although some can be chartered to transport private groups or converted to VIP airliners, such as Air Force One.
The Boeing 757 is a mid-size twin-engine airliner. In service since 1983, it is more modern but smaller than the 747.

747-200
757-200
Range
6,735 nm
4,500 nm
Cruise speed
645mph
614mph
Max take-off weight
987,000 lb
250,000 lb
Pax/crew capacity
102
43
Fuel capacity
203,129 liters
198,370 liters
Unit cost
$390 million
£80-£100 million
(Bought for an undisclosed sum in 2011)
Average charter cost per hour
$25,000
$15,000
Boeing airliners for private charter
Although the most popular private jet charter aircraft are small and medium jets, (see our latest Private Jet Charter Trends report) we frequently receive requests for long-range private airliners.
Boeing Business Jets (or BBJs) are converted Boeing airliners used for private purposes. Some of them are adapted with premium rows of seating, to comfortably suit large groups such as sports teams.
Others are converted into VVIP luxury aircraft including bedrooms, bathrooms – and sometimes even cinemas and fish tanks.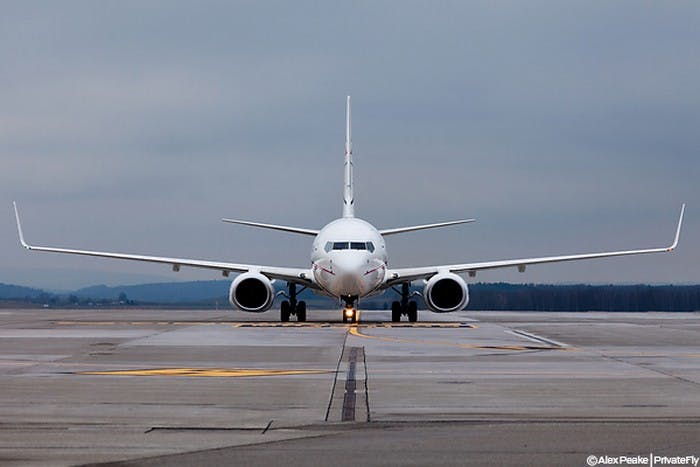 The most popular is the BBJ 737, but there are also 747 and 757 converted to VIP aircraft available for charter.
For advice on chartering a large aircraft (or any other size) and for a bespoke quote, contact our Flight Team 24/7 or call +44 1747 642 777.
Related content July 12, 2011
The world's Top 10 famous aircraft
It's not an easy task to choose just ten aircraft that have played the biggest part in aviation's rich history. But here, after much debate and deliberation, PrivateFly.com presents our Top 10 rundown of the… May 10, 2011
The Space Race: The new frontier for commercial air travel
The founders of Virgin, Paypal and Amazon are neck and neck in the race to take you into space. PrivateFly.com compares the options and the entrepreneurs. Virgin Galactic Who & when: Sir Richard Branson, founder… April 12, 2011
EasyJet or Private Jet – the growing breed who shun the middle ground
Following the news that Prime Minister David Cameron and wife Samantha are back from their short break in Spain, where they travelled by Ryanair (and were snapped waiting to board at Stansted), comes the announcement the…