Dassault launches the new Falcon 6X
Last week Dassault delivered the welcome news that their Falcon business jet program is back on track, following the withdrawal of the production-stage Falcon 5X late last year.
And while some were hoping to hear plans for a new ultra long range jet (to outfly Dassault's flagship Falcon 8X, and rival the G650ER and incoming Global 7000) the new, super mid-size Falcon 6X still has plenty to get excited about.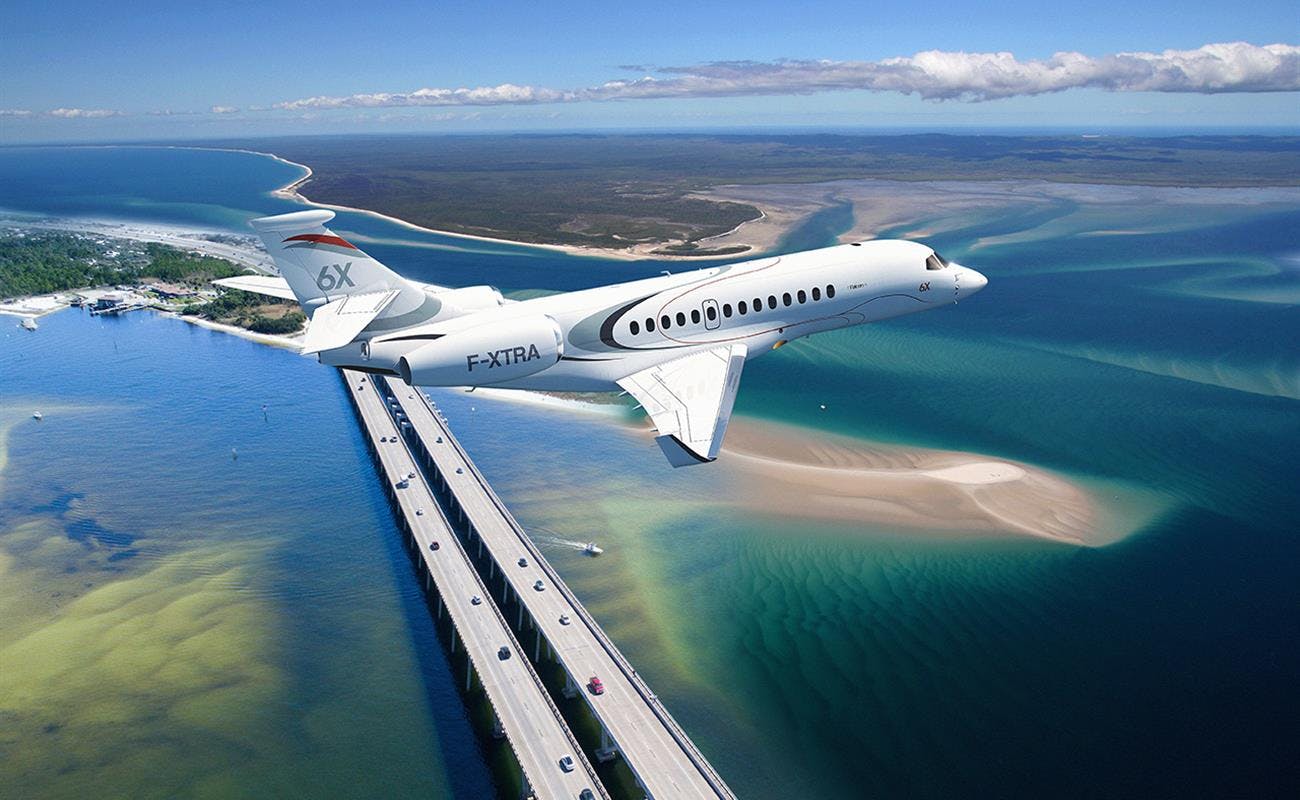 The Falcon 6X is similar to the discontinued 5X, but with greater range and a bigger cabin, higher and wider than any other purpose-built business jet.
Its target range is 5,500 nm, much further than the 5X's planned 3,000 nm. And this is down to a switch of engine. The 5X's problems lay with its Silvercrest engines, and Dassault has now switched to more-powerful Pratt & Whitney Canada PW812Ds.
With a maximum speed of Mach 0.90, the Falcon 6X will sit right at the top of the super mid-size category. Alongside rival Gulfstream's new G500 and G600 models, which are currently in the late stages of development and share the same choice of engine.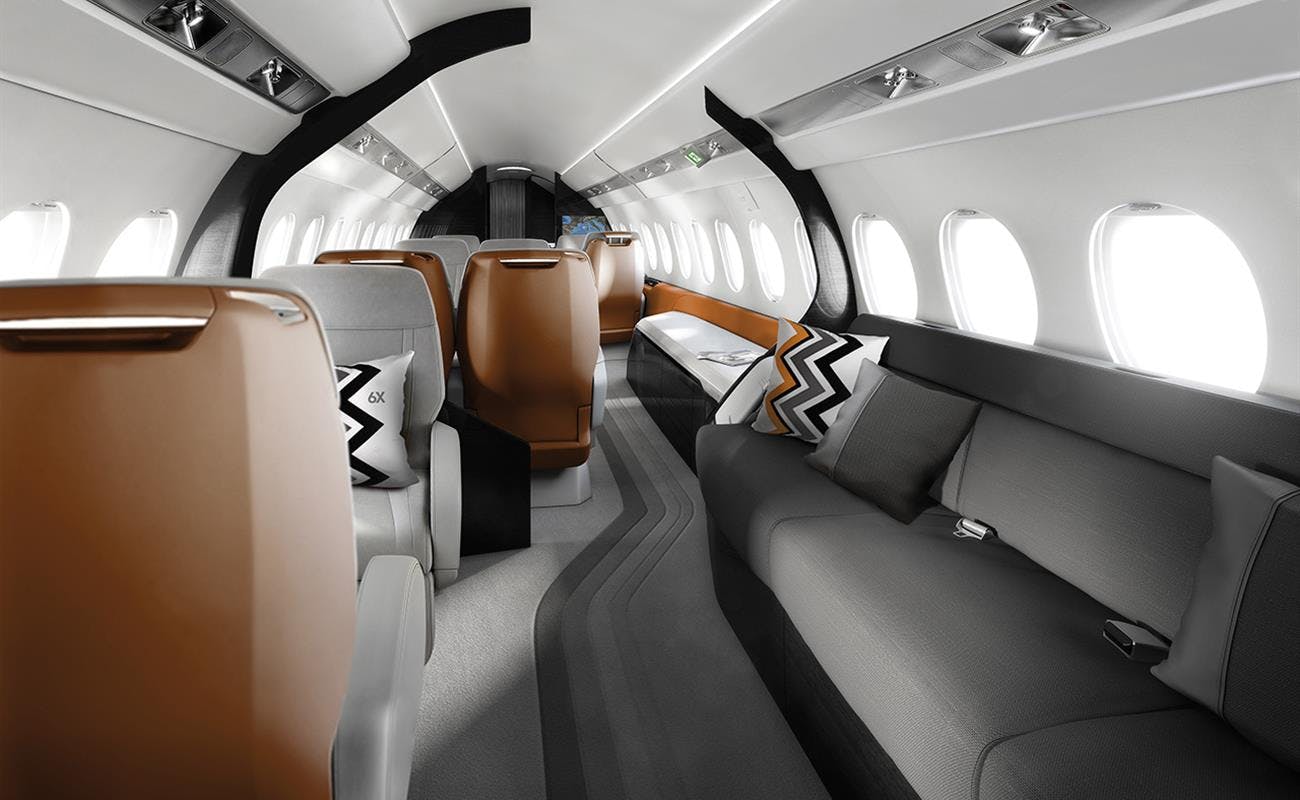 In terms of its cabin experience, Eric Trappier, Dassault Aviation's chairman and CEO promises the 6X will offer the "quietest and most comfortable cabin" of any aircraft in its class and "more cabin volume than any other Falcon ever designed". It will seat up to 16 passengers in a fully-customisable cabin which is 1.98 m high and 2.58 wide, and 12.3m long. This is the highest and widest cross section in a purpose built business jet.
Dassault have retained one of the headline-grabbing features of the 5X: A unique galley skylight, the first in business aviation, designed to flood the cabin with natural light.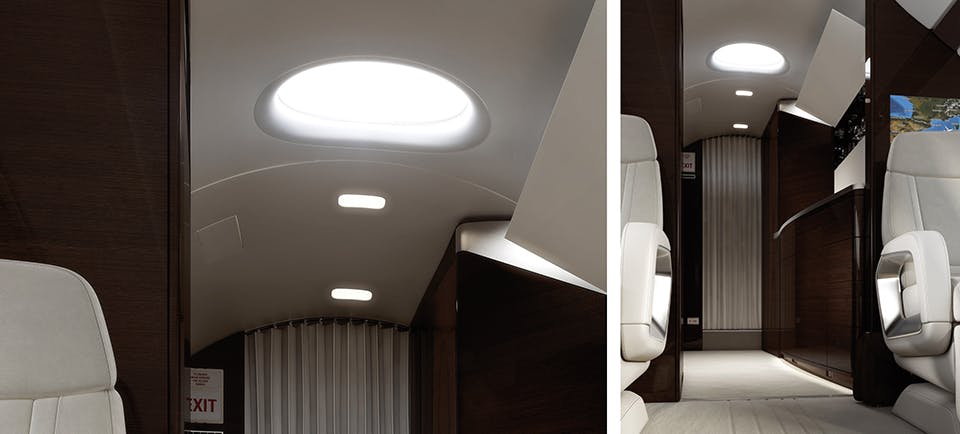 Another innovative feature will be its flaperons, a wing feature which will help to stabilise the aircraft on steep approaches, allowing it to land on runways such as London City Airport. Concorde famously featured flaperons, but this is the first time they will be seen on a business jet.
The 6X is scheduled to take its first flight in early 2021, with deliveries planned for 2022.
While we wait for the Falcon 6X, our expert team can help you compare existing aircraft available in the charter market. Contact us or call +44 (0)20 7100 6960 (24/7).
Related content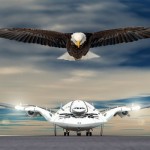 October 01, 2020
How animals inspire aircraft design
At PrivateFly we're passionate about aircraft design – both past, present and future. Nature plays just as much a part in this, as science. Early aviation pioneers studied birds and bats – which were already highly-evolved at…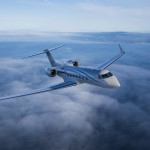 May 22, 2019
Latest private jet news & innovations on show at EBACE 2019
This week the PrivateFly team is at EBACE (European Business Aviation Conference & Exhibition) in Geneva, where we're meeting industry colleagues, sharing our latest company news and – of course – experiencing a wide variety of private jet aircraft (including…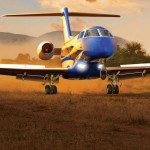 April 09, 2019
5 'off-road' private aircraft for remote landings
There are many attributes of Pilatus' aircraft that make them attention-grabbing. Both the original PC-12 turboprop and the new PC-24 jet (which is now available for charter) are spacious and stylish. And while most clients…