Eurostar or private jet? That is the question.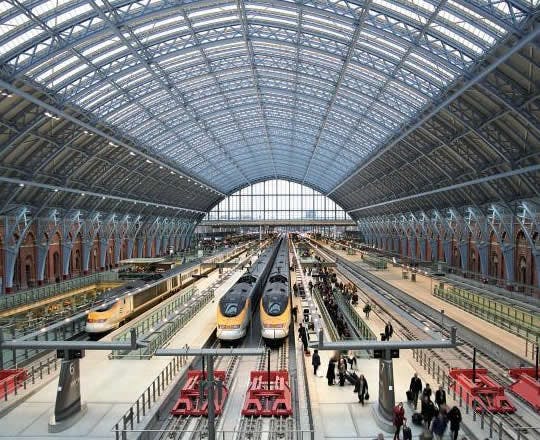 Eurostar is rolling out an expansion plan for 10 new European destinations from its London St Pancras hub.
At the same time we see British Airways' parent company IAG reducing BA's European network. IAG bought BMI to operate its regional routes, so it could focus BA's Heathrow slots on more lucrative long haul routes to Asia.
At a time when airline market share of European city pairs is being consumed by the rail operators, what does this mean for private jet hire companies in Europe?
A key point is that 66% of European private jet flights are between airports that are not connected by a daily airline or indeed a train schedule.
Private jet travel does not compete with airlines or the train operators, it complements them. Private jets fly where airlines and trains don't – and at a time that suits the passenger, not the operator.
Private jet travel is not primarily about providing the same service as an airline in VIP luxury – the vast majority of private jet passengers are not concerned with luxury. Time saving is the key reason for hiring a private jet.
Why would CEO of a FTSE 100 company take a connecting flight on two airlines, or a long ground transfer, when they can charter a private jet to get from A to B in a straight line, and in far less time? Most private jets operate at an hourly rate far lower than the equivalent combined salaries of its passengers.
The European high speed rail network is persuading time-starved passengers away from the often slow and stressful experience of boarding an airline flight. The railways will only be able to target high volume major city pairings in their expansion plans. The remaining un-paired cities and towns in Europe are the growth sector for private aviation.
The private jet industry has nothing to fear from an expanded European high speed rail network. Indeed, we should praise any new time-saving travel system. A combination of high speed rail and private aviation will soon become the time-saving travel strategy of the savvy European business leader.
Related content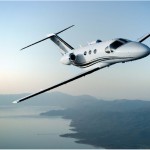 January 17, 2017
Who is today's typical private jet customer?
There's a lot of guesswork and stereotypes surrounding who flies by private jet, but PrivateFly's technology puts us in the position to give real data-driven customer insights about today's private jet user. We've been producing…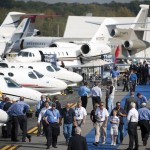 October 22, 2014
Top 5 trends from the world's biggest jet event
This week, I attended the NBAA in Orlando, Florida. As a gathering of the private jet industry, it doesn't get any bigger. It's the world's largest and most important business aviation event, bringing together over…

July 17, 2012
Jets Uncovered: 5 Myths about private aviation
There are many myths about private aviation, which can perpetuate the idea that it is a secretive mode of transport, complex and out of reach for all but the very few. In our quest to…