Love Is In The Air: Our Most Romantic Flights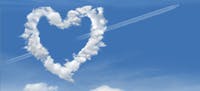 When it comes to impressive gestures, being whisked away for a private flight takes some beating.
With Valentine's Day approaching, PrivateFly looks back at some of the most romantic flights we've arranged by private jet and helicopter.
Surprise Hen Trip To Paris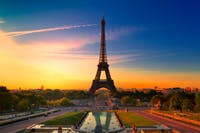 It's not usual for the bridegroom-to-be to organise the hen night, but Michael contacted PrivateFly to arrange a surprise day trip to Paris for his bride-to-be and seven of her best friends.
The group of 8, all based in Surrey, were taken by limo to nearly Fairoaks airport. After driving directly to the steps of their executive King Air aircraft, the hen party were whisked directly to Paris Le Bourget Airport and spend the day in the French capital before returning home that evening.
Not having booked a private jet before, Michael came to PrivateFly by searching for flights within his budget on the PrivateFly app. He commented that he knew Sarah would marry him after this, plus he would be a hero forever with her best friends. So it was money well spent!
Day return Fairoaks – Paris Le Bourget on a Beech BE200 Super King Air
Flight time: 1 hour 5 mins
Estimate cost: £4,400 / €4,800
The Ultimate Lunch Date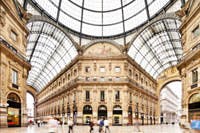 PrivateFly helped arrange a surprise romantic lunch date for one of our members in May 2012. After taking a private jet from Biggin Hill Airport to Milan Linate airport, the couple were transported straight on an Agusta A109S helicopter for a 25 minute journey to the family-run restaurant dal Pescatore, in the small village of Runate in the north of Italy.
The restaurant has its own private grass helipad, and the Kent-based couple were taken back to Milan after a leisurely lunch, with their private jet waiting to fly them back to Biggin Hill.
Day return Biggin Hill – Milan Linate on a Cessna 510 Mustang
Flight time: 1 hour 50 mins
Estimate cost: £6,300 / €7,500
Agusta A109S helicopter transfer Milan – Runate Cessna
Estimate cost: €3,200
Helicopter Proposal Dash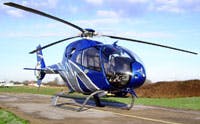 In June we arranged for a private helicopter to land a Cotswold hotel to coincide with a wedding proposal. Thankfully she said yes, and the couple were flown back to Battersea helipad in London (instead of the expected 2hr car journey).
PrivateFly had helped arrange a private dining room at Claridges, where their 10 best friends were waiting to kickstart the engagement celebration. PrivateFly also organised a driver to take their car back from the Cotswolds to their home in South-West London, having it valet cleaned as an extra surprise.
Helicopter flight Cotswolds – Battersea – Cotswolds in a Eurocopter EC120
Flight time: 40 mins
Estimate cost: £2,010
Marrakesh Memories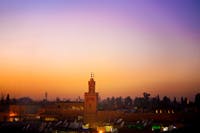 In January when Europe was in the middle of the big freeze. PrivateFly flew two retired couples on a Citation XLS private jet, from their home city of Paris to Marrakesh.
Not so extraordinary – until you understand that was where they both met in 1955, while the gentlemen were serving in the French Air Force, and their wives-to-be were both working for a French news agency.
The couples have remained close friends since, and the nostalgic trip by private jet was arranged for one of the group's 80th birthdays.
Weekend return Paris – Marrakesh on a Citation XLS
Flight time: 3 hours
Estimate cost: £20,980 / €24,970
Your most romantic flight?
I'm sure many people have their most romantic flight memories, and we'd love to hear about them! Send us your romantic flight stories.
If you want some suggestions for a romantic flight, or need help arranging surprise flights by private jet or helicopter, our team is available 24 hours on +44 (0) 1747 642 777.
Related content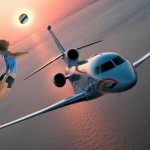 August 10, 2016
Our Olympics team of private jets
The Rio 2016 Olympic Games now in full swing. And while we're watching for the sporting spectacle just like everyone else, AvGeeks that we are, we can't help but also see the action through an aviation lense.…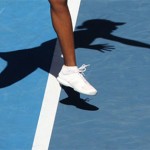 May 07, 2015
Private jet traffic jams at major sporting events
While Floyd Mayweather Jr and Manny Pacquiao geared up for the much-anticipated 'Fight of the Century' last Saturday, another type of game day preparation was taking place at Las Vegas McCarran Airport. The boxing match,…