Private jet traffic jams at major sporting events
While Floyd Mayweather Jr and Manny Pacquiao geared up for the much-anticipated 'Fight of the Century' last Saturday, another type of game day preparation was taking place at Las Vegas McCarran Airport.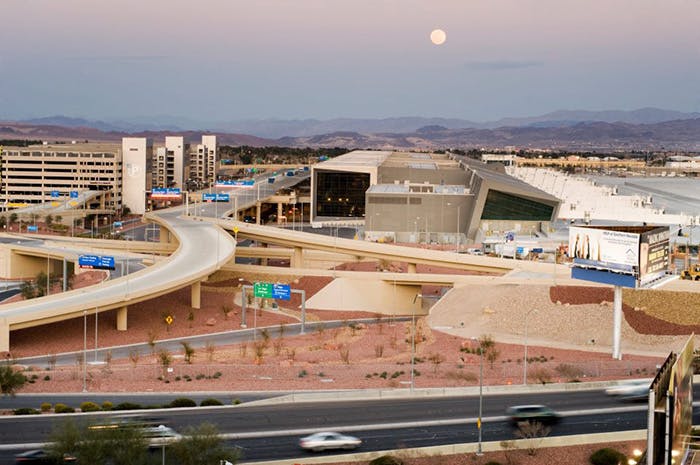 The boxing match, dubbed 'Fight of The Century', generated a huge demand for private jets in and out of the airport.
Major sporting events often increase the amount of private jet movements to a specific area significantly for a day or two around the event.
The Super Bowl in the USA is the busiest weekend in the global private jet calendar, with The Masters in Augusta coming up as a close second and the Kentucky Derby not far behind. In Europe, it's the Monaco Grand Prix that brings a huge influx of aircraft to Nice and Cannes (especially as it overlaps with the Cannes Film Festival).
Major football fixtures such as the Champions League Final, or the Rugby World Cup (coming to the UK later this year) also see major peaks in demand to nearby airports.
Last weekend's fight was certainly head-to-head with those sporting events when it comes to private jet traffic jams. And it created a great photo opportunity: Social media was buzzing with images showing just how full the airport was before the match. In a picture tweeted from Fox 11 Los Angeles sports reporter Liz Habib, you can see an incredible scene of numerous private jets parked wing-to-wing across the McCarran Airport apron.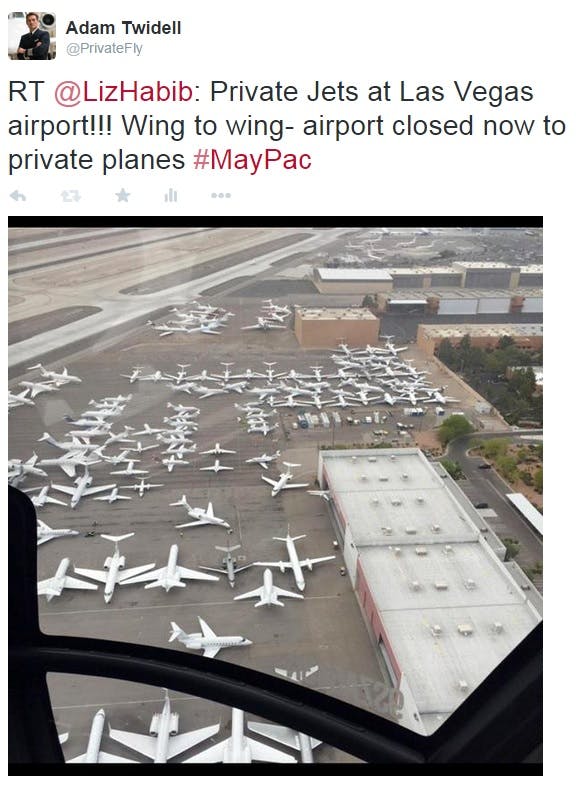 Business aviation is used as an efficiency tool across a large number of industries, but some sectors are particularly closely aligned. The sport industry drives a significant level of demand year-round, and generates noticeable peaks at airports serving key sporting events.
Demand comes from sports teams and individual competitors; supporters (especially for group travel); celebrities and VIPs; sports agents; corporates and sponsors.
What makes business aviation so popular for sports events?

The benefits of private jet travel are particularly well-suited to sports industry travel. Here's why:

Clients can travel at their own schedule – e.g. to arrive just before the event and depart immediately afterwards. At PrivateFly, we sometimes fly footballers straight after a match to meet another commitment in a tight time-frame, or to finalise a high-profile signing in the transfer window.

In Europe alone, private jets use ten times more airports than scheduled airlines, so aircraft can often depart or land at smaller local airports, which can be closer to the destination and offer faster turnarounds and less-congested ground connections. This saves hours waiting at the airport, and allows shorter ground transfers.

 Large groups of supporters, clubs or sports teams can charter larger jets or private airliners – which means everyone travels together in the most efficient way. The charter cost is for the whole aircraft no matter how many people are travelling, so the cost per-head can by surprisingly cost-effective.

High-profile individuals in the sports industry often need to travel under tighter security and avoid attention. Corporate groups attending sports events also find the privacy useful, using the aircraft for meetings en-route.
Private jet availability during major sports events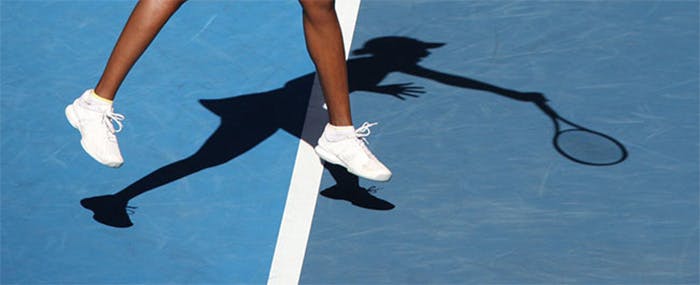 Business aviation allows short notice bookings and availability, even for major sporting events. Being integrated with over 7,000 accredited aircraft globally, at PrivateFly we can pinpoint available aircraft immediately – at the best possible price – and have our clients airborne within the hour.
But – as was seen in Las Vegas last weekend – the extra demand around major events often results in special conditions being imposed on private jet users and crews, such as advance slot requirements (PRPs) and limitations on aircraft parking (which can result in increased costs if aircraft need to be repositioned in and out instead of waiting in the ground).
That's why we always suggest clients book further in advance than usual when flying to or from major sporting events. This means we are more likely to be able to secure their ideal landing and parking slots.
For charter pricing or advice on flying to sports events, call our expert Flight Team 24-hours on +44 (0)1747 642 777 or contact us
Related content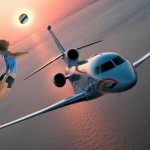 August 10, 2016
Our Olympics team of private jets
The Rio 2016 Olympic Games now in full swing. And while we're watching for the sporting spectacle just like everyone else, AvGeeks that we are, we can't help but also see the action through an aviation lense.…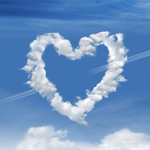 January 24, 2013
Love Is In The Air: Our Most Romantic Flights
When it comes to impressive gestures, being whisked away for a private flight takes some beating. With Valentine's Day approaching, PrivateFly looks back at some of the most romantic flights we've arranged by private jet…