Private aviation's military connections
Private aviation and military aviation have many close ties.
Not least in terms of career paths. Many military pilots tend to opt for a change once they decide to end their career in the forces. And while airlines are a popular option, an increasing number are moving into the private aviation sector, making excellent and sought after crew.
The military requires aspiring pilots to have around 6 to 10 years of experience after graduating from flight school; which means they already have a significant level of skill and experience when they move into a commercial flying role.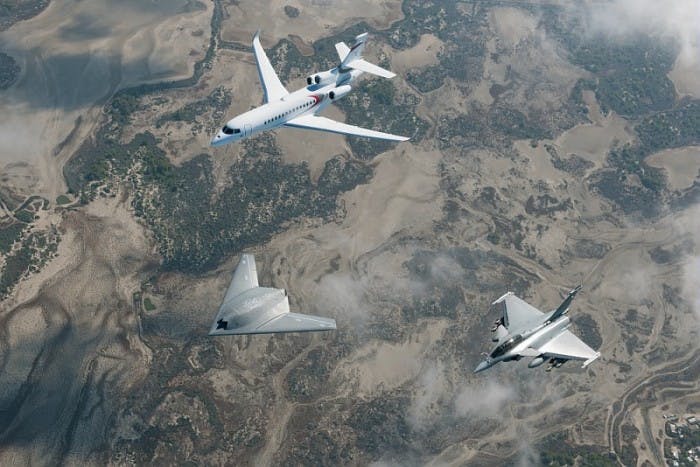 Challenging landings
Rigorous military training creates flexible and skilled pilots, who are ready for the variety of challenges that private aviation can offer – such as being able to land on short runways and in mountainous terrain. This includes operating into airports such as London City.
It has been 30 years since the opening of London City Airport, a Category C airport, requiring specific training and qualifications due to its steep 5.5 degree glide path, and its relatively short length of 1508 metres (4948 ft).
Private jets using military airports
Their excellent security procedures makes military airports popular with high profile private jet customers, looking to fly discreetly. And many are increasing their availability for private jet use.
RAF Northolt is one of the most popular London private jet airports. It is used as an alternative to nearby Heathrow and is located just 13 miles (21 km) from Central London. RAF Northolt's runway is capable of handling all sizes of aircraft and it can now accommodate up to 30 private jet slots a day.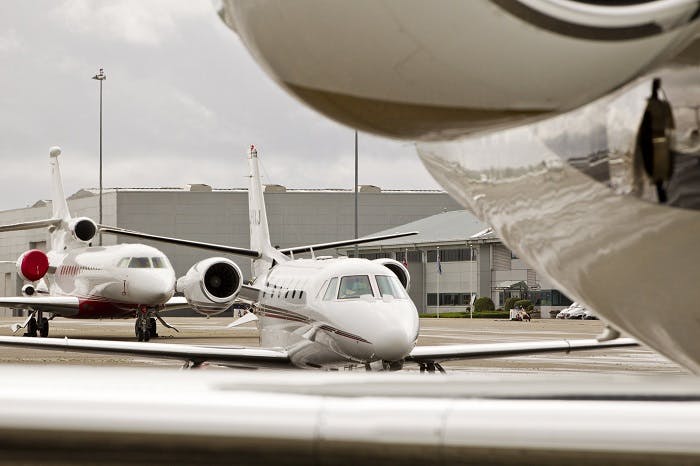 Albacete airport on the east coast of Spain began its operation as a civilian airport in 2003 after being used solely for military use for seven decades. The Spanish airport has a 2700 metre (8858 ft) runway and can be used for private charter.
Also in Spain, Jerez airport, located in the south, can also be used for both private jet charter and airline flights. Almost 1 million passengers used the airport in 2016 as it boasts a runway length of 2300 metres (7546ft).
In the middle of the Pacific ocean, Honolulu International Airport in the state of Hawaii has around 15-20% of its annual flights used for the military and there is a military base at the airport. Honolulu is one of the busiest airports in the USA, with annual traffic exceeding 21 million passengers.
Military aircraft which are also private jets
Many aircraft that were originally designed for military use are also available to charter privately. Here are some of our favourites:
The twin turboprop Piaggio Avanti can seat between 7 and 9 passengers. Dubbed 'the Ferrari of the sky' or the 'posh prop' due to its stylish looks, the Piaggio Avanti was initially launched in 1986 for use by the Italian military. However, due to its comfortable 5ft 9 cabin height and short field landing ability, it was adapted to become a popular private aircraft.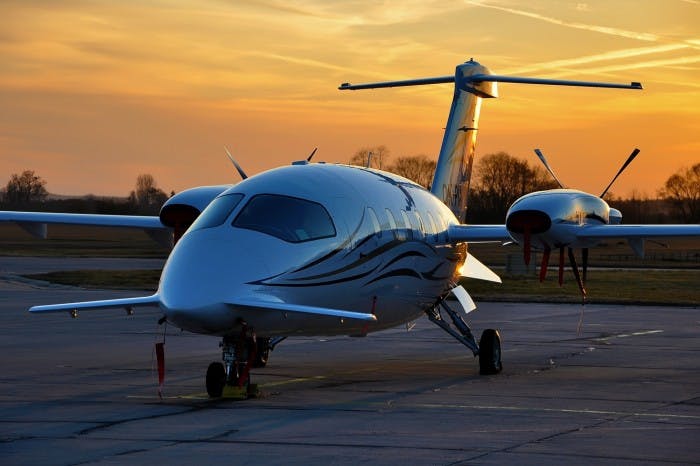 The perennially-popular Beechcraft Super King Air is another twin turboprop aircraft with military roots – initially used by the US Air Force and US army in 1972. It has since become popular in the charter market and as an Air Ambulance aircraft, able to comfortably perform flights from 2 to 3 hours at a cost-effective price. Depending on the model, there are between 8 and 10 passenger seats.
The Diamond DA42 is a 3 – 4 passenger, twin engine propeller plane that first flew at the end of 2002. It was built by Austrian manufactures Diamond Aircraft Industries and in addition to being available as a private aircraft, has been bought by ten different countries for military use including: Switzerland, Russia, The Ukraine and Great Britain. It has around a 910 nm range, with a landing distance of 620 metres and a take off distance of 740 metres.
To charter any of these aircraft (or any other) contact our expert Flight Team online or call +44 (0)20 7100 6960.
Related content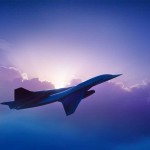 April 28, 2020
Aerion Supersonic reveals new AS2 design
Last week, Aerion Supersonic unveiled the finalised design of its AS2 supersonic private jet. The Nevada-based manufacturer, which is working in partnership with Boeing and GE Aviation, had previously released some simplified designs. But it has now provided…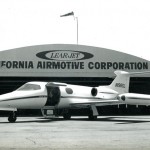 February 10, 2020
What's the future for the iconic Learjet brand?
Bombardier's business jet line-up includes the Learjet, Challenger and Global families. And while many models within each family are still active in the private jet charter market, sales of new aircraft have slowed to the…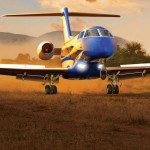 April 09, 2019
5 'off-road' private aircraft for remote landings
There are many attributes of Pilatus' aircraft that make them attention-grabbing. Both the original PC-12 turboprop and the new PC-24 jet (which is now available for charter) are spacious and stylish. And while most clients…