What's the future for the iconic Learjet brand?
Bombardier's business jet line-up includes the Learjet, Challenger and Global families. And while many models within each family are still active in the private jet charter market, sales of new aircraft have slowed to the extent that the Canadian manufacturer is reportedly looking to sell off its business jet division (with Textron considered the most likely acquirer).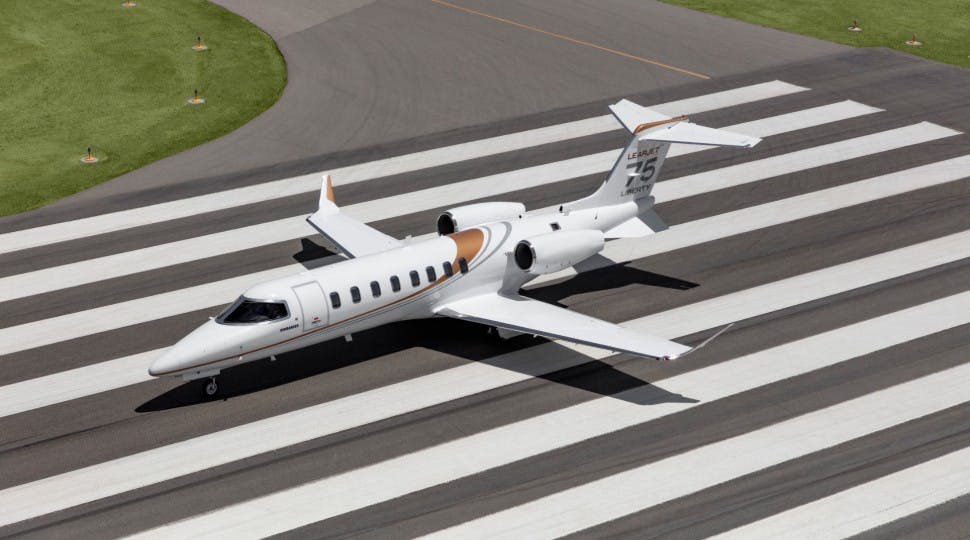 Whether the deal is made or not, there's no doubting the appeal of their aircraft. The Global 7500 is currently making headlines as the world's largest and longest range business jet (outflying the Gulfstream G650ER), and the Challenger 350 has been a sales success in recent years.
But it's arguably the Learjet name that carries the biggest legacy brand value for the company – with the name synonymous with private jets since the 1960s.
History of the Learjet
The original Learjet 23 was created by serial entrepreneur Bill Lear and over 3,000 Learjets have been delivered since the first one took off in October 1963.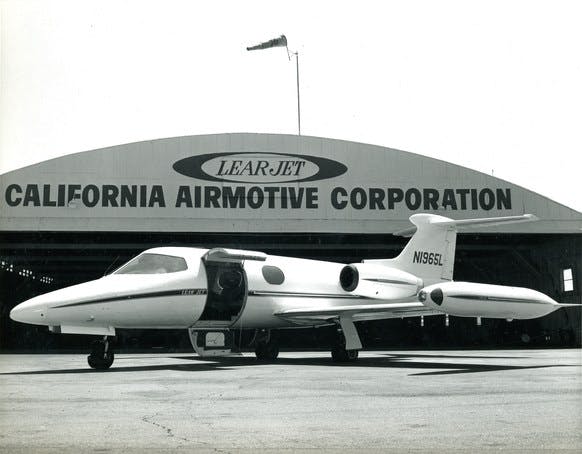 The Learjet set the standard for private jets for the next two decades. There was nothing in civilian aviation that could compete on performance. Fast and effective, it offered a level of convenience and accessibility that set the bar high in these early days of private aviation.
Over the following twenty years, models such as the Learjet 40, 45, 60, 70 and 75 proved very successful, until Textron-owned Cessna began to dominate the light jet market with its Citation range from the 1980s onwards. Brazilian manufacturer Embraer also joined the race in 2007 with the launch of the Phenom 100 and later the Phenom 300.
Bombardier re-engineered the Learjet 75 in response, and this remains the current production Learjet (with the lighter Liberty version due to enter service later this year). The 8-seater Learjet 75 a fantastic aircraft and one that remains very popular with PrivateFly's clients in Europe and the US – for flights of up to four to five hours.
Should the deal go through with Textron, the future of the Learjet production line is uncertain, as the 75 overlaps considerably with the successful Citation XLS+ and Citation Latitude.
I'm sure I'm not alone in hoping that the iconic and significant Learjet brand can live on under any new ownership – whether that's Textron or otherwise. It's such an important part of our industry's history and still carries a huge amount of positive value, with customers all over the world.
To charter a Learjet 75 or any other type of aircraft, search for prices online, or contact our team 24/7 on +44 (0)20 7100 6960 for advice and a quote.
Related content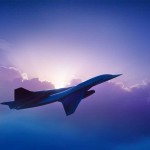 April 28, 2020
Aerion Supersonic reveals new AS2 design
Last week, Aerion Supersonic unveiled the finalised design of its AS2 supersonic private jet. The Nevada-based manufacturer, which is working in partnership with Boeing and GE Aviation, had previously released some simplified designs. But it has now provided…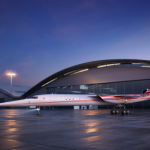 March 12, 2019
The new supersonic private jet: Interview with Aerion's Ernie Edwards
There's no doubt that time-saving is one of the major attractions of private jet charter. While time in the air isn't much different to an airline flight, the ability to design a bespoke itinerary, use…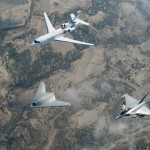 January 11, 2018
Private aviation's military connections
Private aviation and military aviation have many close ties. Not least in terms of career paths. Many military pilots tend to opt for a change once they decide to end their career in the forces. And while…