Property & Private Jets – Europe's Top 10 Investment Hotspots
On 11th – 14th March 2014, the global property market will meet in Cannes for MIPIM, the world's biggest conference for the real estate industry. Related private jet activity will be busy – into both Cannes Mandelieu and Nice Cote D'Azur airports. See private jet charter prices for MIPIM.
But property and private jets are two industries that are closely aligned throughout the year.
Private aviation usage is fuelled by both business and leisure travel patterns. However there are some key business sectors that particularly drive private jet usage. Property is one of them.
When we analyse business sector behaviour, we can see that the number of private jet flight movements to key real estate property hotspots has increased significantly over the past year.
A significant and growing number of our clients have a link to the property industry – whether as a private investor; commercial real estate; or a second-home owner regularly travelling to their property. They choose private aviation because it offers:
Proximity – Getting closer to the location, private jets use ten times more airports than scheduled airlines in Europe (3000 versus 300).
Flexibility – property investors can make a site visit quickly, returning the same day; keep the aircraft waiting if they need to stay longer; or schedule several site visits across Europe in the same day.
Time saving – average return flight in Europe saves 5 hours of wasted travelling time.
For second home owners travelling with their family, private aviation also offers cost efficiencies (price is per aircraft, not per head). Plus pets can also travel in the cabin with them. They also have the the ability to travel directly year-round, not at the mercy of seasonal airline schedules.
If we look at some of Europe's top 10 property hotspots during 2013, the link is clear: The closest airports to these destinations ranked in the top busiest 1.5% of Europe's private jet airports in 2013.
Here are some of Europe's most popular destinations for property investment mapped against their popularity in Europe's private jet hotlist*:
1. PARIS
Why it's a property hotspot: Global political and business hub; international tourism appeal as a retail centre
Airport: Paris Le Bourget, Europe's busiest private jet airport, dedicated to private aviation
Private aviation flights in 2013: 45,971
Position: 1st out of 3,000 European airports
Average return flight cost from London: £4,000 on a Citation Mustang
2. LONDON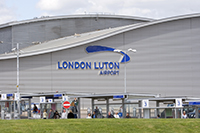 Why it's a property hotspot: London is seen as ultimate safe haven for international property investors
Airport: London Luton is open 24hrs, and the capital's most popular for private jets
Private aviation flights in 2013: 31,057
Position: 4th busiest out of 3,000 European airports
Average return flight cost from Moscow: £26,000 on a Hawker 800
3. ZURICH

Why it's a property hotspot: Swiss franc widely perceived as a safe currency; business and retail appeal
Airport: Zurich
Private aviation flights in 2013: 23,683
Position: 5th busiest out of 3,000 European airports
Average return flight cost from London: £6,000 on a Citation Mustang
4. MOSCOW

Why it's a property hotspot: Continued economic growth; hotspot for commercial real estate investors; demand for residential property in Moscow; billionaire capital of the world
Airport: Vnukovo is favoured for its dedicated private aviation efficiency, speed and exclusivity
Private aviation flights in 2013: 27,722
Position: 6th busiest out of 3,000 European airports
Average return flight cost from London: £26,000 on a Hawker 800
5. MUNICH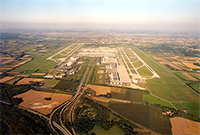 Why it's a property hotspot: An expanding biotech industry; constrained property supply; combined with rapidly increasing tourism
Airport: Munich
Private aviation flights in 2013: 18,635
Position: 11th busiest out of 3,000 European airports
Average return flight cost from London: £6,000 on a Citation Mustang
6. BERLIN

Why it's a property hotspot: Low to moderate transaction costs; Europe's 'Silicon Allee' with 15,000+ tech companies; key cultural centre
Airport: Berlin Schonefeld
Private aviation flights in 2013: 15,950
Position: 17th busiest out of 3,000 European airports
Average return flight cost from London: £6,000 on a Citation Mustang
7. ISTANBUL

Why it's a property hotspot: Future investment; economic growth; young demographic; eased restrictions on foreign ownership
Airport: Istanbul Ataturk airport
Private aviation flights in 2013: 14,661
Position: 18th busiest out of 3,000 European airports
Average return flight cost from London: £21,000 on a Citation XL
8. HAMBURG

Why it's a property hotspot: Germany's 2nd largest city: considered a safe haven; global and domestic occupiers; office yields at lowest since 2002
Airport: Hamburg
Private aviation flights in 2013: 13,580
Position: 25th busiest out of 3,000 European airports
Average return flight cost from London: £5,000 on a Citation Mustang
9. WARSAW

Why it's a property hotspot: Strong, post-transition economy; economic growth
Airport: Warsaw Chopin
Private aviation flights in 2013: 10,384
Position: 36th busiest out of 3,000 European airports
Average return flight cost from London: £11,500 on a Citation CJ2
10. STOCKHOLM

Why it's a property hotspot: Population growth and migrant appeal; popular base for global brand headquarters; lack of restriction on foreign ownership
Airport: Stockholm Bromma
Private aviation flights in 2013: 10,778
Position: 44th busiest out of 3,000 European airports
Average return flight cost from London: £11,500 on a Citation CJ2
For advice on private jet charter flights to any property hotspot, contact us or call our 24-hour flight team on +44 (0) 1747 642 777
*Source: WINGXAdvance.com