Airports get ready for Davos influx
The World Economic Forum takes place later this month, from January 22-25 2019, in Davos, Switzerland. Private jet charter to Davos.
Given participants arrive from over 100 different countries, this is always a major demand peak for business aviation in Europe, with airports close to Davos handling a significant increase in private flights over the period.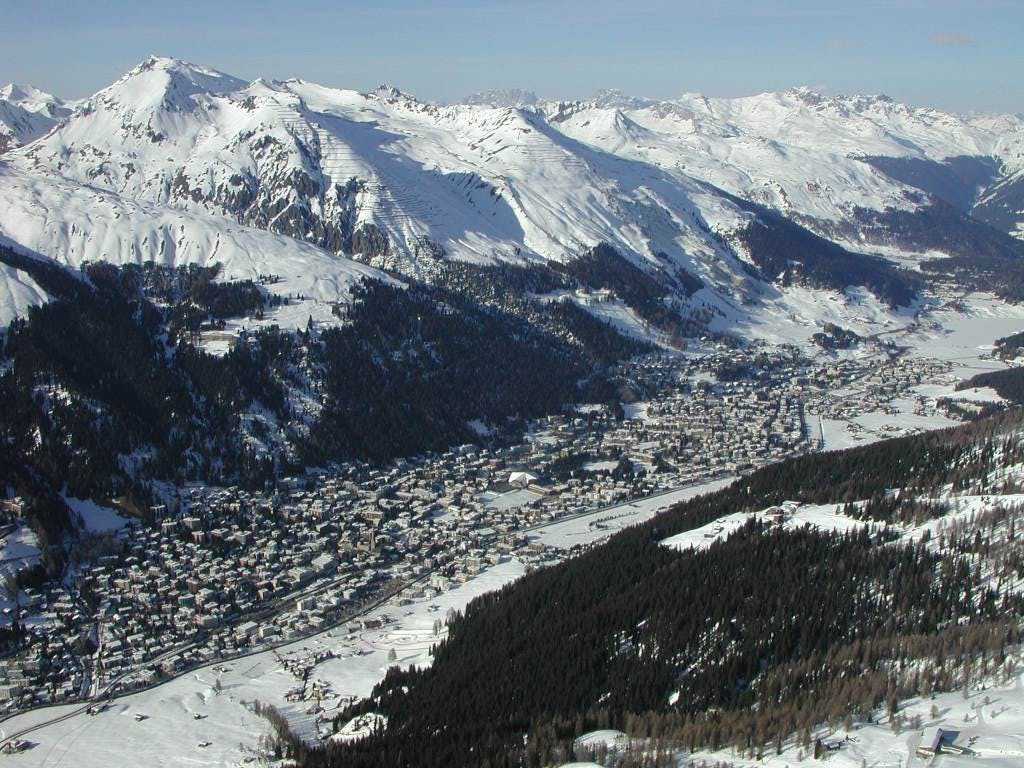 This year we're expecting between 1,200 and 1,500 private flight movements in and out of local airports, relating to the event – double the average daily volume of flight traffic to the area.
As with any major event, our advice to clients is book further ahead than they usually would, as slot and parking restrictions mean there is less flexibility – and availability – than usual.
We have already booked many flights for clients travelling to the forum, and expect to continue to receive further last minute requests over the coming days.
Which airports are used by visitors flying by private jet to Davos?
The primary airport used by private jet customers flying to Davos is Zurich Airport. This is 148km away, or 1 hour 45 minutes by road. So some visitors will also charter a helicopter for a faster transfer time.
Samedan St Moritz Airport is actually the closest private jet airport to Davos, but its high altitude can make it vulnerable to bad weather in the winter months. And while it is just 66km away – half the distance of Zurich – the driving time to Davos is not much different.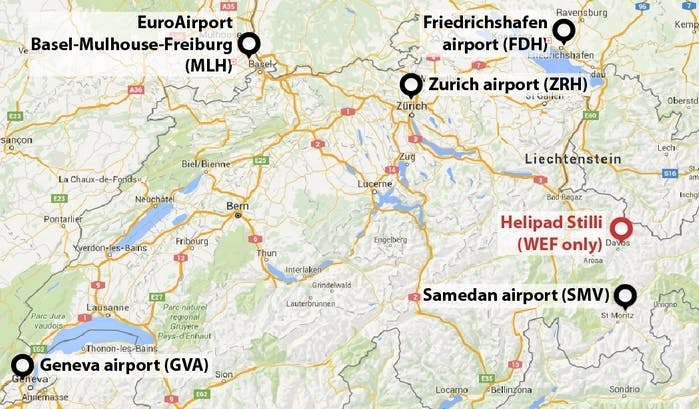 Other airports used for Davos include Friedrichshafen in Germany; Geneva Airport; EuroAirport Basel-Mulhouse-Freiburg on the border of Switzerland, France and Germany. Aircraft will also reposition in and out from these airports, as space at Zurich will be at an absolute premium. Dubendorf airfield (a military airport close to Zurich) can also be used for repositioning only as it has no customs facility.
What are the restrictions on private jet parking & landing slots for Davos?
Zurich Airport will have limited aircraft parking available during the World Economic Forum. There are around 60 parking spots at the airport for private aircraft which are allocated on a first-come-first-served basis. These are usually reserved well ahead of the event so it pays to book as far ahead as possible.

And if schedules are revised later, you may lose your parking spot, so we always recommend that clients try not to change their timings – this is usually a major benefit of private aviation of course, but changes to schedules are best avoided at such busy times.
When the parking spots are full, aircraft must only drop off and pick up passengers at Zurich, but then relocate to one of the other airports mentioned above before repositioning back in for the return flight.
Aircraft arrival and departure slots are less of a problem at Zurich than the parking, but will also be harder than usual to come by. So we recommend plans are made as far as possible in advance. Other airports will be busier than usual, but will have more slot availability than Zurich.
Private jet charter pricing to Davos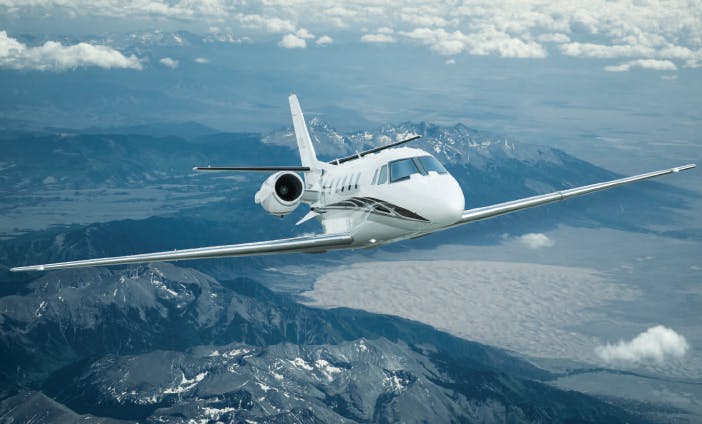 London – Samedan St Moritz (overnight return)
Aircraft Type: Citation Mustang
Seats: 4
Flight Time: 1 hour 45 minutes
Price: €10,400
London – Zurich (overnight return)
Aircraft: Citation XLS
Seats: 8
Flight time: 1 hour 14 mins
Price: €13,500
Helicopter transfers to Davos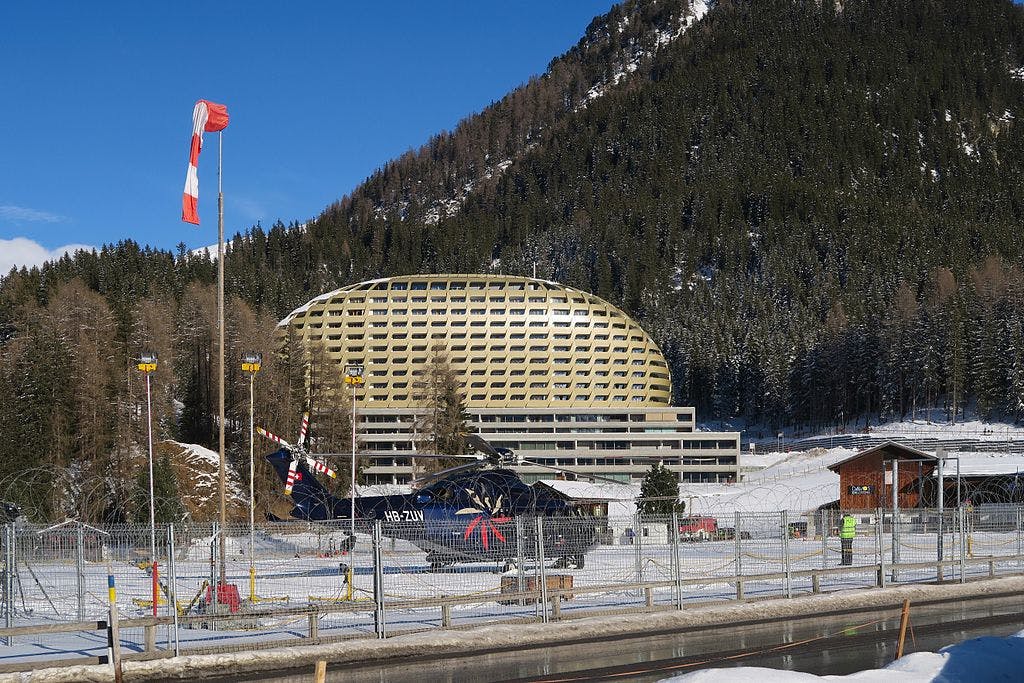 Given all airports are at least 90 minutes away by car (often longer as there can be heavy road traffic into the event), there is high demand for helicopter transfers to Davos, both from those transferring from private jets, and those using commercial airlines.
The flight time by helicopter from Zurich to the Stilli helipad in Davos is 30 – 40 minutes, and all international passengers must first clear customs and immigration before boarding the helicopter.
Once again, availability is limited due to high demand, so flights should be booked as far ahead as possible. Prices are also higher than usual. Typical prices are shown below for helicopter charter to Davos.
Zurich – Davos Stilli helipad (day return)
Helicopter type: Agusta A109
Seats: 6
Flight time: 35 mins
Price: €8 500
For personalised pricing or advice from our Flight Team for private jets or helicopters to Davos, contact us or call +44 (0)20 7100 6960.
Related content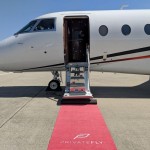 February 24, 2020
Three special 'Leap Day' trips by private jet
The 'Leap Day' of February 29th is fast approaching and as it falls on a Saturday this time (which only happens once every 28 years), there's even more reason to celebrate having 24 whole extra hours in 2020. If…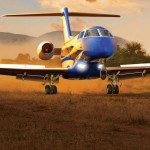 April 09, 2019
5 'off-road' private aircraft for remote landings
There are many attributes of Pilatus' aircraft that make them attention-grabbing. Both the original PC-12 turboprop and the new PC-24 jet (which is now available for charter) are spacious and stylish. And while most clients…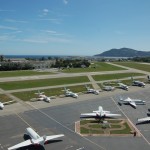 February 18, 2019
Should I land at Nice or Cannes?
In the summer months, the Cote d'Azur is the major hotspot in Europe for private jet charter. A combination of high profile VIP events, such as the Cannes Film Festival and Monaco Grand Prix, and the…