Three special 'Leap Day' trips by private jet
The 'Leap Day' of February 29th is fast approaching and as it falls on a Saturday this time (which only happens once every 28 years), there's even more reason to celebrate having 24 whole extra hours in 2020. If you're looking to plan an extra-special day trip, here are just three ways private jet charter can make every minute count.
How do day trips work by private jet?
Around 10% of our flights at PrivateFly are same day returns. In today's time-pressed world, a flying getaway is something that more and more private jet travellers are looking for. There are no wasted hours or unwanted overnight stays when you fly by private jet. You choose your own flight times, flying out early and back late if you want to – to make the most of a single day away.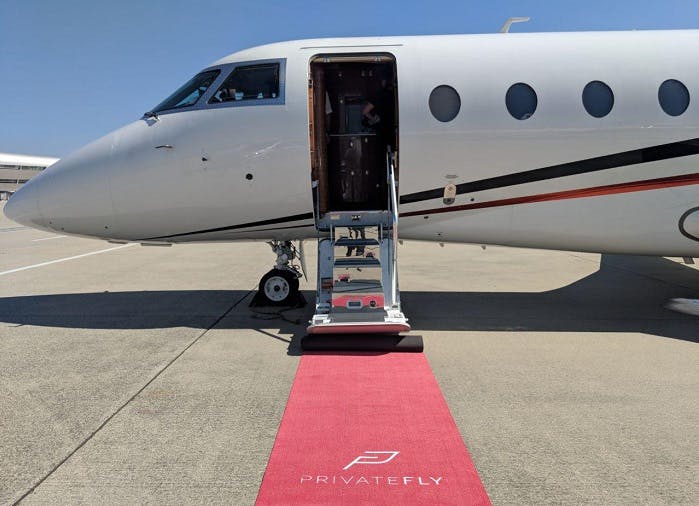 And while the actual time in the air is similar to an airline flight, a huge amount of time is saved on the ground. Arriving at the FBO (private terminal), you can park right outside, move swiftly through immigration and security checks, and take off as little as 20 minutes later. There's no waiting, crowds, queues or endless corridors, and seamless ground or helicopter transfers mean you reach your destination fast.
All of this means you can save several hours on a return trip compared to airline schedules – making same day flights much more viable, to many more destinations. For those travelling for business, this can be much more efficient, minimising time away from home and the office.
Or for those flying for leisure, it can become a very special day to remember. Here are just three ideas.
1) Lunch in San Sebastian
Jetting off for a special destination lunch is a popular day flight choice with our clients. San Sebastian in Spain is renowned for its Michelin-starred restaurants and we have flown many clients there for the day.
One client was arranging a surprise family lunch for his mother's 70th birthday, to her favourite restaurant. They were keen to have time to enjoy the city in addition to the lunch, before flying back in the evening.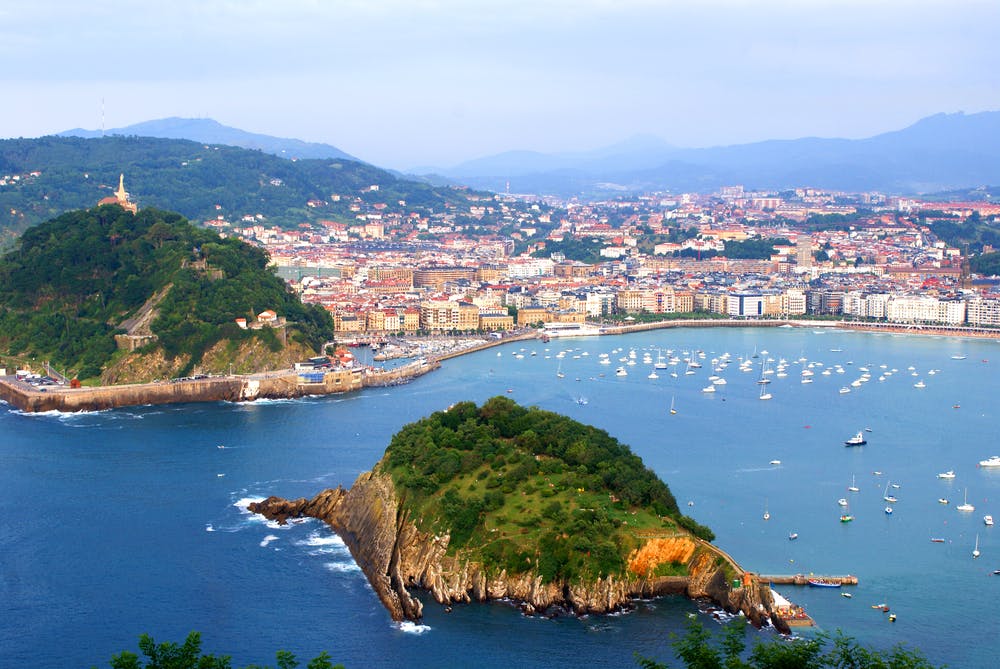 The group of six were departing from Southampton, and we recommended a Citation XLS medium jet. The family arrived at the airport for 8.00am and departed at 8.30am with breakfast served onboard. This meant they arrived in San Sebastian before 11.00am local time, in time for a stroll around the city before a long leisurely lunch.
With their evening flight booked for 19.30 and no need to arrive at the airport until 19.00, there was also time to explore and enjoy the local area after lunch, before heading back to the airport, birthday cake onboard, and landing back in Southampton around 8.00pm local time.
2) A 'daycation' in Nice Cote d'Azur
Nice Cote d'Azur is one of most popular day trips for our clients based in London, Paris or elsewhere in Northern Europe. With the airport only 15 minutes' drive from the city centre, it offers the perfect one-day escape.
Nice is also one of the destinations included in PrivateFly's City Pairs offer, with one-way pricing of €5,500 from Paris or €7,000 from London in a Nextant 400XTi.
From London, a 8.00am departure means you can land in Nice at around before 11.00 (local time) and, as your aircraft makes its final approach, don't miss the breathtaking views of the coast and the mountains (Nice is currently shortlisted in the PrivateFly Scenic Airports poll.)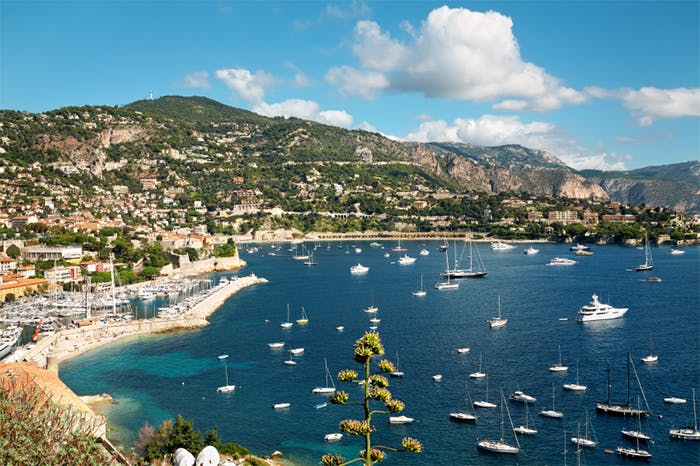 Once on the ground, you'll move quickly through the airport in a few minutes, and into a waiting car, arriving at the Promenade des Anglais by 11.30. There's plenty of time to enjoy your day on the French Riviera, whether that's a walk through the old town; lunch at one of the area's top restaurants; a swim in the sea or relaxing at one of the private beaches.
Nice also offers a wealth of cultural attractions and opportunities to suit all tastes, from watersports, to art or wine-tasting.
It's up to you what time you fly home, your aircraft will be ready when you are. And after the short drive back to the airport, you can enjoy dinner and drinks on the flight home.
3) A day of golf in Scotland
A day on one of the world's top golf courses would be many people's idea of a perfect day. And same day return private flights to Scotland are popular with golfers, for a special occasion, such as birthdays or stag party celebrations.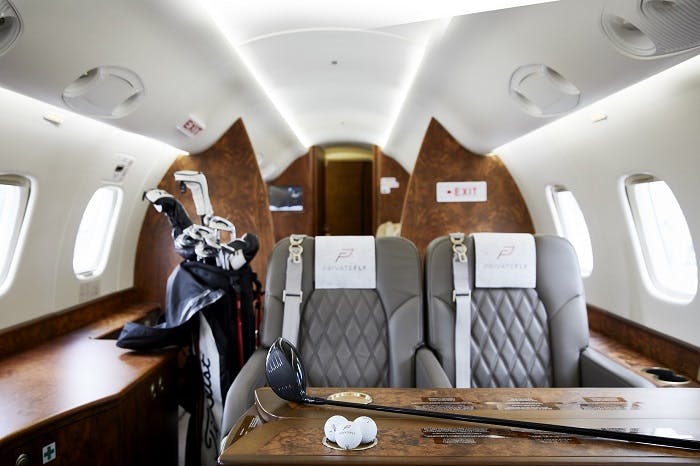 There's plenty of luggage space on most private aircraft for several sets of golf clubs, and a large cabin aircraft such as the Legacy 600 has ample space for a bigger group plus clubs. When you factor in the ability to design your own itinerary, and save considerable time on the ground, this makes a day's golf trip to Scotland viable, and enjoyable.
We have frequently organised one-day golf breaks in Scotland for groups based elsewhere in the UK or Europe. Including a day at The Old Course at St Andrews in Scotland which is less than half an hour's drive from Dundee Airport; or North Berwick which is just 45 minutes from Edinburgh.
Our expert team can help you design your ideal one-day escape. Contact us (24/7) or call +44 (0)20 7100 6960.
Related content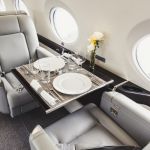 February 11, 2019
Love is in the air: 10 romantic private jet flights
What could be more romantic than a private flight? From mountaintop helicopter transfers, to long range jets to exotic destinations, we've arranged all sorts of special occasion private jet charter for couples all over the world. We've helped to create special…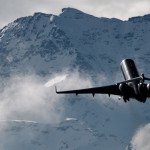 January 07, 2019
Airports get ready for Davos influx
The World Economic Forum takes place later this month, from January 22-25 2019, in Davos, Switzerland. Private jet charter to Davos. Given participants arrive from over 100 different countries, this is always a major demand peak for…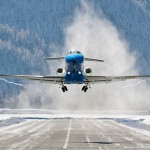 September 18, 2018
The world's first charter Pilatus PC-24 is now available
We've been looking forward to offering the Pilatus PC-24 to our private jet charter customers, since it was first announced four years ago. So it's very exciting to now be able to do so. One of the…