"The iTunes of Business Air Charter"

Some fantastic news for all the team last Friday when we found out we had scooped Website of the Year in the aviation awards The Webbies – industry publication Flight International's aviation web awards. Now in its third year, The Webbies celebrate the best and brightest in international aviation websites and digital strategy. Entries come from across the sector including aircraft manufacturers, airlines and third party service providers.
Privatefly.com was recognised for its simple design, efficient functionality and broad community participation. The aviation industry, including users of Flight International's website Flightglobal.com nominated their favourites in the six categories, before an expert judging panel chose the winners. Runners up were Boeing.com and Spanish low cost airline, Vueling.com. Other sites recognised included Bombardier, SAS Scandinavian and Pratt & Whitney.
The judges said: "One of the benefits of the internet is that it can solve challenges that cannot be addressed in any other way, offering the possibility of truly industry changing innovation. PrivateFly is taking on the very hard subject of global transparent pricing and online booking of private jets. It does so with a simple design, efficient functionality and broad community participation." The judges continued "PrivateFly has the potential of changing Business Air Charter in the same way iTunes changed the music industry. As its community grows, so will its functionalities and before you know it, this website will be the de-facto standard for private jet booking".
This is a fantastic achievement and recognition for the PrivateFly team and indeed for the whole private jet charter industry which, in the past, has often been perceived to be the tortoise of new technology – compared to the aviation industry at large. Now there can be no doubt that business jet charter is no longer an 'offline' niche: it can stand shoulder to shoulder – in web technology terms – with some of the giants of aviation.
Related content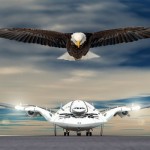 October 01, 2020
How animals inspire aircraft design
At PrivateFly we're passionate about aircraft design – both past, present and future. Nature plays just as much a part in this, as science. Early aviation pioneers studied birds and bats – which were already highly-evolved at…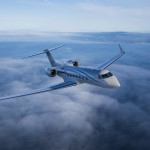 May 22, 2019
Latest private jet news & innovations on show at EBACE 2019
This week the PrivateFly team is at EBACE (European Business Aviation Conference & Exhibition) in Geneva, where we're meeting industry colleagues, sharing our latest company news and – of course – experiencing a wide variety of private jet aircraft (including…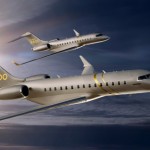 June 04, 2018
Bombardier expands the boundary-breaking Global family
Last week several of our team were at EBACE, Europe's premier business aviation event, in Geneva. It's always a fantastic event and this year was no exception – a great opportunity to strengthen our relationship with our network of operators…