The world's first charter Pilatus PC-24 is now available
We've been looking forward to offering the Pilatus PC-24 to our private jet charter customers, since it was first announced four years ago. So it's very exciting to now be able to do so.
One of the operators in our network, based in Zurich, has become the first to offer 'The Super Versatile Jet' for charter, following the aircraft's certification at the end of 2017. The aircraft can now be booked, for flights departing from October 1st.
What makes the Pilatus PC-24 so unique?
Swiss manufacturer Pilatus is already well-known for its popular single engine turboprop, the PC-12. And in the PC-24, it has created a bigger, twin-engined jet equivalent – but retained the PC-12's best known characteristics. Here's a video we made at EBACE last year:
The PC-24 has the same STOL (short take off and landing) ability as its turboprop hangar mate, allowing it to land on unpaved and even grass runways. But these benefits now come with the extra speed and wider appeal of a jet aircraft.
Pilatus has also replicated the PC-12's large cargo door, which is situated by the PC-24's reinforced left wing. This is a first for a business jet, and a major marketing differentiator, which Pilatus are using to position itself against rival aircraft.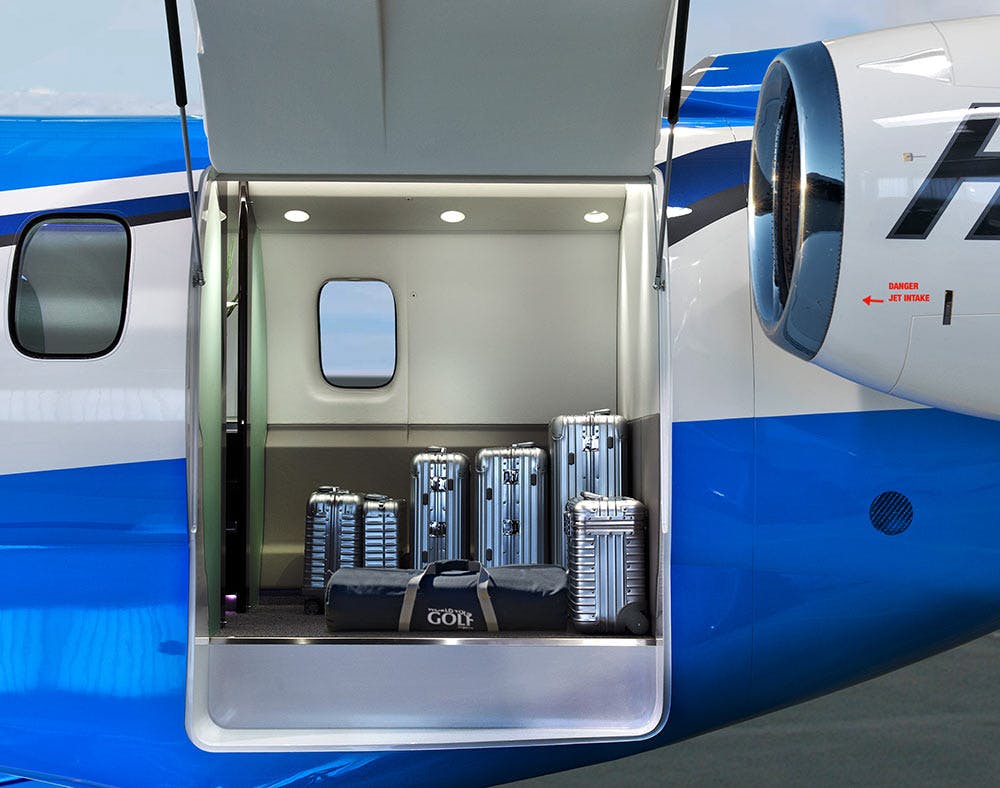 This first charter PC-24's cabin is configured as a 6-seat luxury corporate jet, with a very sizeable baggage area, that can hold 10-12 bags, and a fully-enclosed lavatory.
The aircraft can also be configured as a 4-seater executive jet, with an expanded luggage area; or opened up further for air ambulance, humanitarian and cargo missions (several are on order from Australia's Royal Flying Doctor Service).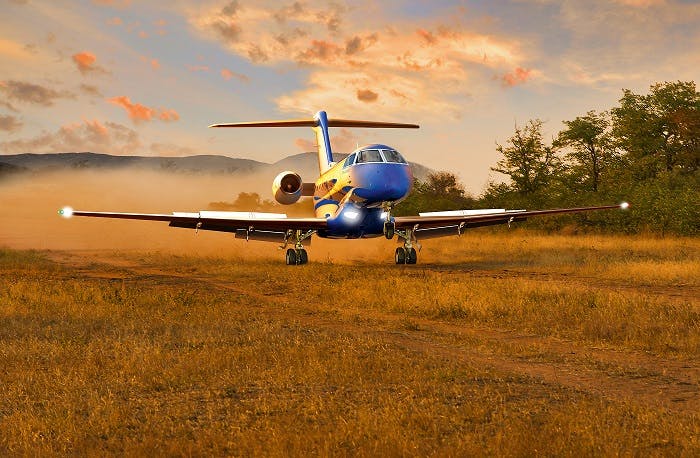 How does the PC-24 compare to other private jets?
On the back of the PC-12's success, the Pilatus brand reputation is very strong, combining high performance, agility and style. So we're expecting the PC-24 to be popular with many private jet charter clients, looking to experience this unique aircraft for themselves.
With a 2,035 nm range and 6 seats (some aircraft will be configured to seat 8), the PC-24 will attract clients who might otherwise choose small to medium jet aircraft, such as the Learjet 75, Embraer Phenom 300 or the Cessna Citation XLS. As these have all been bestsellers in the market, the PC-24 has exciting future potential.
But being able to land on runways as short as 856m, the PC-24 can access twice as many runways as its rivals, so it will be particularly attractive for clients looking to access smaller airfields, including smaller mountain airports close to ski areas, such as Gstaad, Bolzano and Lugano.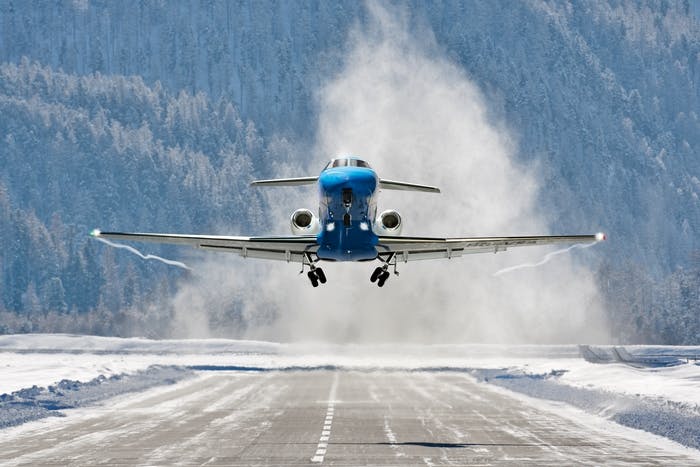 How much does it cost to charter a Pilatus PC-24?
The pricing for this first PC-24 is competitive with rival aircraft, starting from around €10,000 for a 1-2 hour one-way flight within Europe. With more aircraft entering the market in the coming months, we're expecting the PC-24 to be a big hit with our clients.
Our expert Flight Team are available 24/7 for advice and personalised pricing to charter the Pilatus PC-24. Contact us or call +44 (0)20 7100 6960.
Related content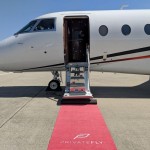 February 24, 2020
Three special 'Leap Day' trips by private jet
The 'Leap Day' of February 29th is fast approaching and as it falls on a Saturday this time (which only happens once every 28 years), there's even more reason to celebrate having 24 whole extra hours in 2020. If…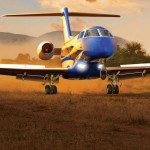 April 09, 2019
5 'off-road' private aircraft for remote landings
There are many attributes of Pilatus' aircraft that make them attention-grabbing. Both the original PC-12 turboprop and the new PC-24 jet (which is now available for charter) are spacious and stylish. And while most clients…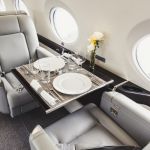 February 11, 2019
Love is in the air: 10 romantic private jet flights
What could be more romantic than a private flight? From mountaintop helicopter transfers, to long range jets to exotic destinations, we've arranged all sorts of special occasion private jet charter for couples all over the world. We've helped to create special…