The Top 25 Private Jet Airports in Europe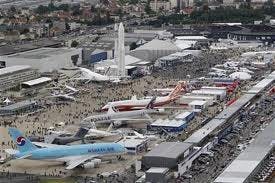 There are over 3,000 airports in Europe which private jets can use – versus just 300 for airline flights. But which are the busiest?
Below are the Top 25 private jet airports in Europe, including the number of flight movements (ie a take off or a landing) by private jets in the last year.
The figures calculated from May 2012 to April 2013, to give an up-to-date picture for a whole year. Monthly figures can show some fluctuations, for example with a major sport or cultural event generating a surge to a particular airport, so a whole year gives a clear picture of airport trends.
Paris Le Bourget was the busiest private jet airport airport in Europe, with nearly 48,000 movements in the last year. Le Bourget is a dedicated airport for private aviation, and year round is the most important hub for private aviation in Europe.
Geneva Cointrin is second place, and the city pairing of private jet flights between Paris and Geneva is the most popular routing flight for PrivateFly's clients, year round.
Nice Cote D'Azur is in third place. Nice is in the top 10 every month, but flights into Nice (and also Cannes Mandelieu, at no 12) soar in the summer months. From May to August, Nice and Cannes are especially popular airports.
London Luton is in fourth place and, with three airports in the top 25 (and a total of 57,082 flight movements), London is the top-rated city overall. See our infographic map guide to London private jet airports.
Rank

Airport

Total Mvts
1

PARIS LE BOURGET

47,914
2

GENEVA COINTRIN

36,395
3

NICE COTE D'AZUR

29,334
4

LONDON LUTON

25,779
5

MOSCOW VNUKOVO

25,354
6

ZURICH

21,671
7

LONDON FARNBOROUGH

20,378
8

LINATE

20,279
9

VIENNA SCHWECHAT

15,434
10

ROME CIAMPINO

14,419
11

MUNICH MUNCHEN

13,267
12

CANNES MANDELIEU

10,969

13

KIEV ZHULIANY

10,921
14

LONDON BIGGIN HILL

10,925
15

MADRID TORREJON

10,283
16

STUTTGART

10,116
17

PRAGUE VACLAV HAVEL

9,627
18

ISTANBUL SABIHA GÖKÇEN

9,442
19

BERLIN SCHÖNEFELD

9,073
20

BARCELONA

8,474
21

DUSSELDORF

8,276
22

AMSTERDAM SCHIPHOL

8,182
23

PALMA DE MALLORCA

8,065
24

SALZBURG – W.A. MOZART

8,059
25

BRUSSELS NATIONAL

8,006
Thanks to industry data provider WING-X Advance. To find out more about any of the airports listed above, you can search for airports, cities or countries from our Destinations page.
Related content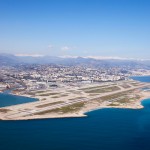 May 19, 2014
A winning view at Nice Cote D'Azur
Last week we announced the winner of our 2014 poll to find the world's most stunning airport approach. This is something we run as an annual travel survey, and this year saw almost 5,000 voters…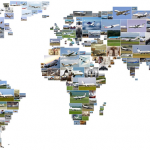 February 25, 2014
Location, Location, Location: PrivateFly's global footprint
Since PrivateFly launched in 2008, we've been organising private jet charter for clients based globally. Our head office is based in the UK, in the city of St Albans, Hertfordshire. This works well for us,… July 23, 2013
London Stansted Airport – Flight Disruption Due To Thunderstorms
Stansted airport in London was closed earlier today, due to thunderstorms and extreme weather conditions. Following the hottest day of the year so far in the UK, storms have hit the South East overnight causing…