What documentation do I need to fly by private jet?
A private jet charter flight is a different experience to a flight on an airline. Everything is designed to make your trip as efficient, fast and comfortable as possible.
This includes the administrative process before and during the flights, and the movement through the airport. Immigration procedures, luggage rules or pet transport…here are the answers to some of the questions new customers frequently ask us.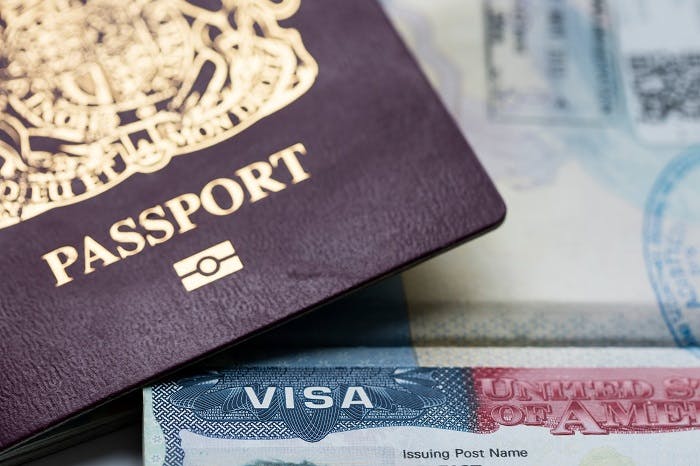 How far in advance do I need to arrive at the airport?
You do not need to arrive hours in advance when travelling by private jet, as you move through a dedicated private jet terminal, called an FBO. Some airports are faster than others at handling business aviation and the waiting time can vary, but it usually takes between 15 and 30 minutes from arrival, for you to board the aircraft.
At most FBOs you'll be able to park your car right outside the doors. And some smaller airports will even allow you to drive up to the aircraft steps.
Your PrivateFly Flight Adviser will brief you fully on the arrival process for your particular flight, and give you a recommended arrival time to complete the formalities.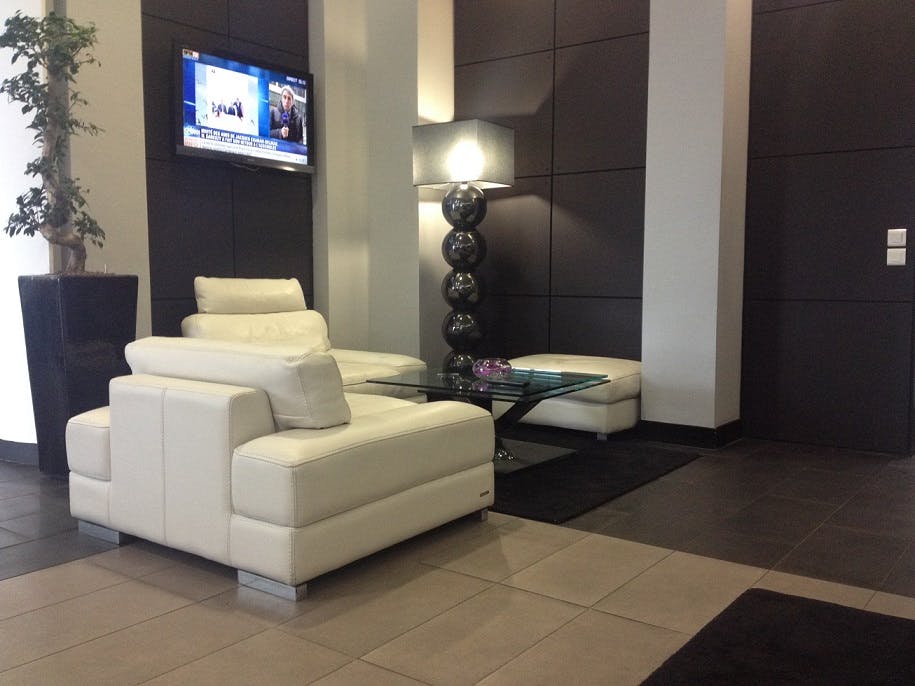 Do I need a passport to fly on a private jet?
Yes – the same immigration requirements exist for private jet flights, as for airline flights, it's just that the process feels much faster and is more seamless.
So for example, when flying internationally from the UK or US, a passport will be required. Or if it's for a domestic route, or a route between Schengen Zone countries in Europe (which have open border agreements), an authorised form of photo ID such as an ID card or driving license can be used instead.
Do I need a VISA to fly by private jet?
As with any commercial flight, it is essential that you meet the immigration requirements for your route and your nationality and status, when flying by private jet. This includes obtaining a visa if necessary.
Our Flight Team can help advise you on the visa requirements for your flight. You will need to check with the authorities of your country of origin for the procedures required.
Will my documents be checked at the airport?
When you book your private jet flight, PrivateFly's Client Services team will ask for a copy of your passport (or ID) and visa (if required) for each passenger travelling. This is used by both PrivateFly and by the aircraft's operator to create a passenger manifest. This is an official document, used by the immigration services, the flight crew and the FBO.
Depending on the route, the information on the manifest can be used to pre-clear passengers before the flight, rather than after arrival at the airport, making the process much faster and hassle-free for the passengers.
It's still essential that all passengers have their passport or other ID with them, which will be checked by the staff at the FBO and against the manifest – you would not be able to board the aircraft otherwise. And at some airports immigration services will perform spot checks.
It's fine to make a change to the passengers travelling at any point up to the aircraft departure (subject to the maximum payload of the aircraft), but the same documentation is still be required for any last minute passengers.
Will my luggage be scanned before my flight?
As with a commercial flight, your luggage is usually scanned before you board a private jet flight. However there are no queues so this happens seamlessly and very quickly. There are no per person limits on luggage size either, so usually the allowance is generous – our team can advise on the maximum overall luggage weight and size for each aircraft.
There are no long corridors to walk down with your bags – FBOs are designed to make your route to the aircraft as quick as possible.
Do I need a ticket for a private jet flight?
Private jet flights are ticket-free. When you book with PrivateFly, you receive an itinerary detailing your route, booking reference and all the other key information relating to your flight. This also includes the contact details of your crew and the tail number of your aircraft. We also include driving directions to the FBO and parking information.
Some airports have an additional security requirement called a PPR (Prior Permission Requirement). This is a unique number which identifies the passenger on arrival.
Does my dog or cat need a passport?
Pets can travel with their owners on a private jet flight, but this is subject to having the necessary documentation – including a pet passport and immunisation record. They should also be microchipped.
However, some countries do have additional conditions for pet travel. For example, for arrivals in the UK, your pet must be vaccinated against rabies and dogs should be wormed 24 hours before departure.
For more information, read our guide to private jet flights with pets.
If you have any other questions, or for a personalised quote, our Flight Team would be delighted to help. Contact us (24 hours) on +44 (0)20 7100 6960.
Related content

August 06, 2015
Do all private jet airports open 24 hours?
Private jet customers are spoilt for choice when it comes to airports. There are over 3000 airports accessible by private jets in Europe, versus just 300 used by airline flights. So travellers can choose an…

July 15, 2014
Last minute private jets
The benefits of private aviation really come into their own for last minute private jets. At PrivateFly, a significant number of our enquiries are for flights within 24 hours – and some are for take-off… February 11, 2012
Chocks away!
You'll often hear the phrase "Chocks away!" in aviation films, and particularly to represent British aviators. But why do modern aircraft, and private jets need chocks? Who removes the chocks before take-off at a private…