5 European islands by private jet
As we enter May, the peak season for European travel begins and our team is increasingly busy booking summer holiday flights for our jet card and premium private jet charter clients in Europe.
Mediterranean island destinations are always high on that list. Surrounded by sea, stunning views and providing a sense of escape, there are many reasons private jet travellers like to leave the mainland behind.
Many of these island airports come under significant demand pressure in the peak season. So while the PrivateFly Jet Card guarantees aircraft availability at short notice, we recommend clients travelling to popular island airports to book further in advance than they might usually do, to secure preferred slot times at the airport.
Here are our five most popular European island destinations, and how to get there by private jet. For more information on the PrivateFly Jet Card and our premium charter solutions, contact our team on +44 (0)20 7100 6960.
Mallorca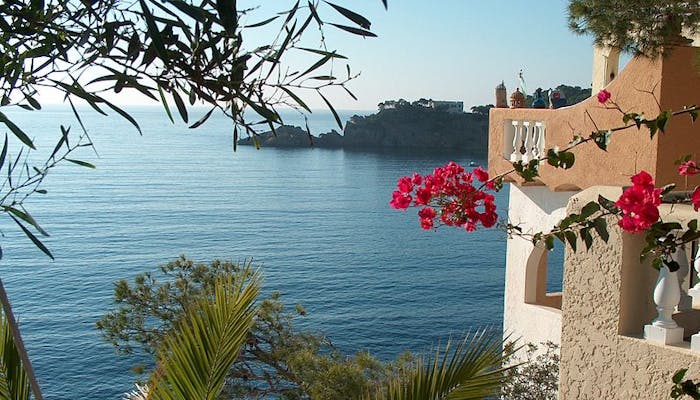 The largest of Spain's Balearic islands and a perennial favourite with luxury travellers, Mallorca is Europe's most popular holiday island for private jet travel.
In addition to the chic capital Palma, the island offers a winning combination of stunning beaches, excellent golf courses, and world-class hotels and restaurants, with several Michelin-starred options. It's also popular with those chartering a yacht, with families and with second home owners.
Closest private jet airport: Palma de Mallorca Airport is the only airport on the island and is situated a short 12 minute drive from Palma. It is also known as Son Sant Joan Airport or Aeroport de Son Sant Joan. It offers dedicated facilities for private jet passengers and crews.
Ibiza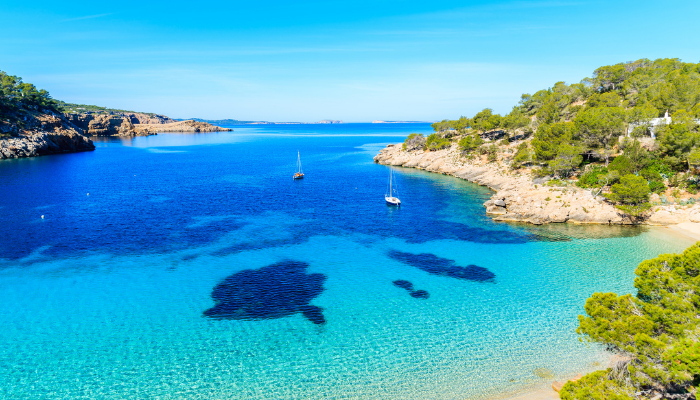 Ibiza becomes one of Europe's hottest destinations in the summer months. The White Isle was originally known as a mecca for VIP partygoers and certainly still offers a lively scene, but there is much more to this beautiful island which now increasingly appeals to more mature luxury travellers, families and nature-lovers.
Closest private jet airport: Ibiza Airport is located on the south west coast of the island of Ibiza and also known as Aeroport d'Ibiza San Jose. Over 80% of its annual passengers arrive between May and October, with private jet passengers able to depart and arrive in privacy at the airport's private terminal.
Mykonos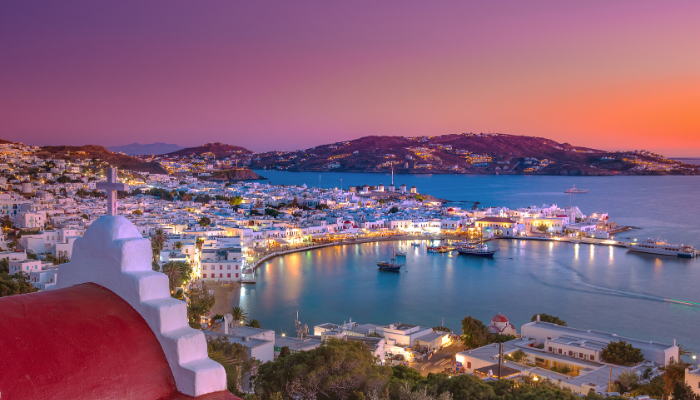 Part of the Cyclades group in the Aegean, Mykonos has become the place to be for many elite partygoers in Europe - and indeed attracts many from further afield. With beautiful unspoilt beaches, a wide choice of exquisite hotels and a glamorous club scene attracting some of the world's top DJs, there are many reasons to visit this stunning spot.
Closest private jet airport: Mykonos Airport is a short drive southeast of the island's capital - known as Mykonos town or Chora. The airport, also known as Hephaistos (or Ifestos) Airport, is very busy during the summer months, and can reach capacity for private jets on peak weekends. With private jet slots limited, we'd advise booking further ahead than normal. It is also possible to reach Mykonos by helicopter from Athens in around 40 minutes.
Sardinia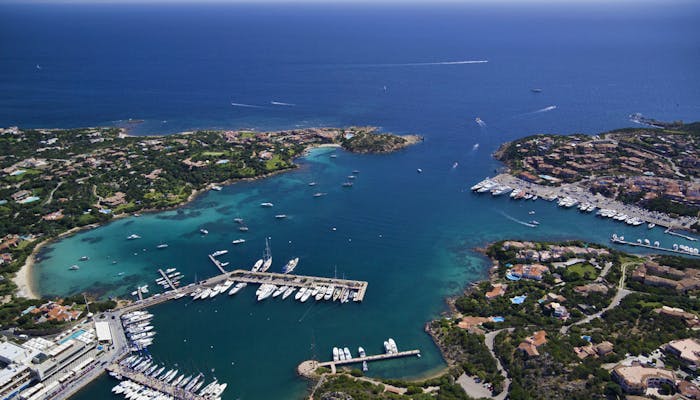 Discerning travellers flock to the Italian island of Sardinia in the summer months. Situated to the south of mainland Italy, it is the second-largest island in the Mediterranean (after Sicily).
With a distinctive culture and cuisine, white sand beaches and a varied island topography, Sardinia has a broad appeal. The glamorous Costa Smeralda region in Olbia is particularly popular with luxury travellers, offering stunning natural scenery, world-class beaches, and excellent connections with yacht charters.
Closest private jet airport: Sardinia has three airports and all are accessible by private jet. Olbia Airport to the north east is the most popular, with a dedicated private terminal. Alghero Airport is another option over on the north west (also known as Fertilia Airport) and to the south is Cagliari-Elmas Airport, close to the island's capital.
Corsica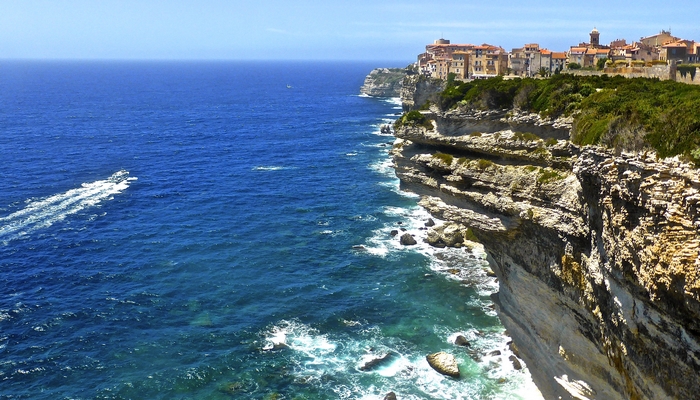 Just north of neighbouring Sardinia, the French island of Corsica offers a stunning coastline and mountainous landscape. Like Sardinia, it is popular with yachting and sailing enthusiasts, and has an excellent choice of exclusive holiday properties and hotels.
Closest private jet airport: Corsica has four airports catering to private jet travellers: Figari Sud Corse, Calvi, Bastia and Ajaccio. Figari is particularly popular in summer, for its proximity to the luxury resort of Porto Vecchio, often described as the St Tropez of Corsica.
Looking for your next island escape by private jet? For more information on the PrivateFly Jet Card and our premium charter solutions, contact our team on +44 (0)20 7100 6960.
Related content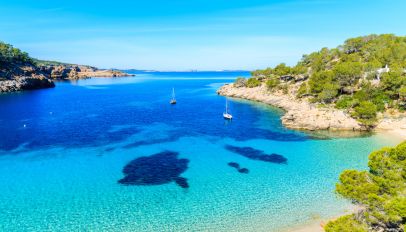 July 20, 2022
Our top private jet destinations this summer
PrivateFly's flights reach many hundreds of airports every year - within Europe and further afield. Discover our trending top ten for the summer months this year, based on flights between June and September.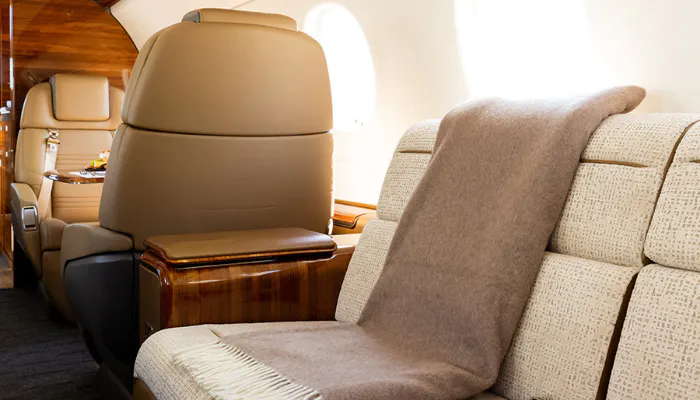 June 07, 2022
Flying into peak season
While private jet travel is not seeing the same disruption as airlines, despite the extraordinary levels of current demand, there are some points for clients to bear in mind as we approach the busiest time of the year.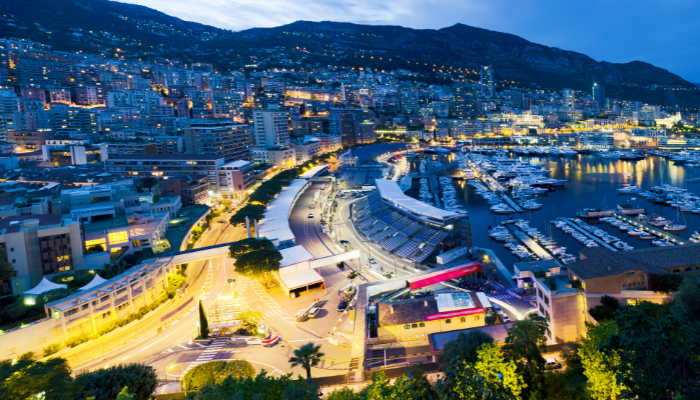 May 18, 2022
5 summer sports events by private jet
In the warmer months, Europe showcases an intoxicating mix of sports events that tempt elite travellers from all over the world. Here are some of the hottest tickets of the season - and how to get there by private jet.