5 flights & prices this week: Heading to the sun
Business is still the major driver for private aviation, but the proportion of leisure flights is higher now than in other parts of the year – and that trend continues into the summer months.
In the past week, many of our clients have been taking advantage of public holidays in Europe and the US to get away to the sun for a few days. Or to attend sports and lifestyle events that attract large numbers of private jet travellers.
When planning a leisure flight, one of the first questions we're asked is "how much does it cost to charter a private jet there?". There many factors that go into a private jet charter price, which our CEO Adam Twidell explains in the short video below:
The best way to answer this question is to give some examples. So here are five flights we arranged for clients in the last week. And with leisure flights so popular at the moment, they all have one thing in common: Flying to the sun.
STOCKHOLM TO SPLIT
This was a flight arranged by one of our partners – a yacht broker who arranges private jet charter for their clients with us. The flight was for a business owner, based in Stockholm, who was connecting with a yacht charter on the Dalmation Coast in Croatia.
The sailing season is just beginning in Croatia and this week-long trip was planned to explore the stunning Dalmatian islands south of Split, which include Hvar, Brac, Korcula and Viz. Split airport is just a 20-minute drive away from Trogir marina where the client was meeting the yacht.
How much does it cost by private jet?
Itinerary: Stockholm Bromma Airport to Split Airport (7 day return)
Aircraft: Embraer Phenom 100 (4 seats)
Flight Time: 2 hours 45 Mins
Price: £23 320
LONDON TO OLBIA
A regular client of ours has a holiday home just outside Olbia, on the North East of the island of Sardinia. This is a location that becomes very popular with luxury holidaymakers from June to August, but is already seeing an increase in flights at this time of year. Our client particularly likes to fly out in May and September when it is still very warm, but less crowded.
Learn more: Private jet flights to Olbia.
He had flown in a small jet previously, but this time was taking a group of friends for a 3-night stay over the UK bank holiday weekend. So he needed a larger aircraft.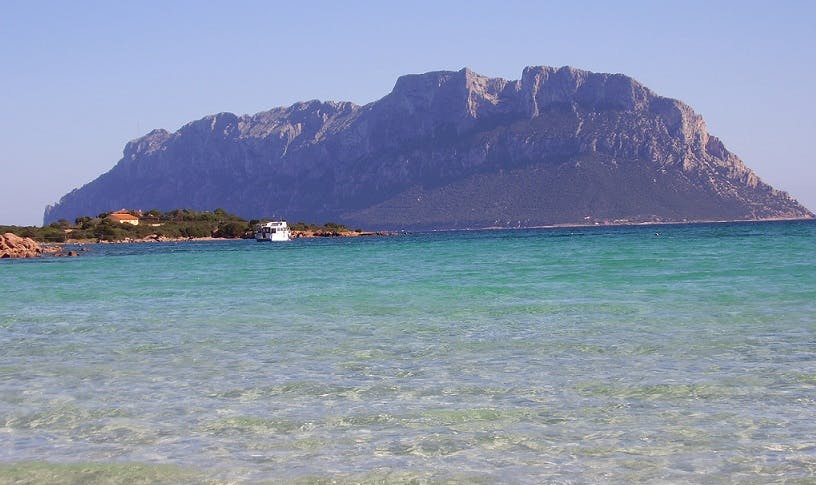 How much does it cost by private jet?
Itinerary: London Luton Airport to Olbia Costa Smerelda Airport (3 day return)
Aircraft: Bombardier Challenger 604 (10 seats)
Flight Time: 2 hours 5 mins
Price: £25 400
TORONTO TO NICE COTE D'AZUR
This flight was for a new client – an actress attending the Cannes Film Festival. Her plans had changed at short notice and she needed a last minute private jet charter within a few hours, from Toronto in Canada.
Our Flight Team are used to short notice flights. As PrivateFly is integrated with many aircraft operators' scheduling software, we can identify suitable aircraft already on the ground in the area, which could make the last minute trip.
The client landed at Nice Cote D'Azur airport as the closest airport to the festival, Cannes Mandelieu Airport, has a shorter runway and can't accommodate larger aircraft.
Learn more: Should I land at Nice or Cannes?
How much does it cost by private jet?
Itinerary: Toronto Pearson Airport to Nice Cote D'Azur Airport (one way)
Aircraft: Dassault Falcon 7X (14 seats)
Flight Time: 7 hours 45 Mins
Price: $128 050
GENEVA TO CANNES
This was another flight heading to the Cote D'Azur, but this time the client landed at Cannes. They has been at EBACE (European Business Aviation Conference & Exhibition) – primarily a b2b business aviation industry event, but also attended by some private jet customers – and flew from Geneva Airport. See our recent update on aircraft news from EBACE 2015.
Their next stop was a few days on the sunny Cote D'Azur, including attending the Monaco Grand Prix – another VIP event which creates huge demand for private aviation. Following their short flight on a small jet, the client transferred to a helicopter for the transfer across to Monaco.
How much does it cost by private jet?
Itinerary: Geneva Airport to Cannes Mandelieu Airport (one way)
Aircraft: Citation Mustang (4 seats)
Flight Time: 45 mins
Price: €3 727 + €952 for one-way helicopter charter Cannes – Monaco
PARIS TO MYKONOS
Mykonos is another leisure destination that's popular with our European clients looking for sunshine. The Greek island is famous for its luxury resorts, historic churches and vibrant nightlife – and of course for its beaches.
This time we were flying a Paris-based couple who were first time visitors to the island, staying for just two nights for a party. Knowing how popular this beautiful island is with other clients, we wouldn't be surprised to see them flying back soon, and staying for longer.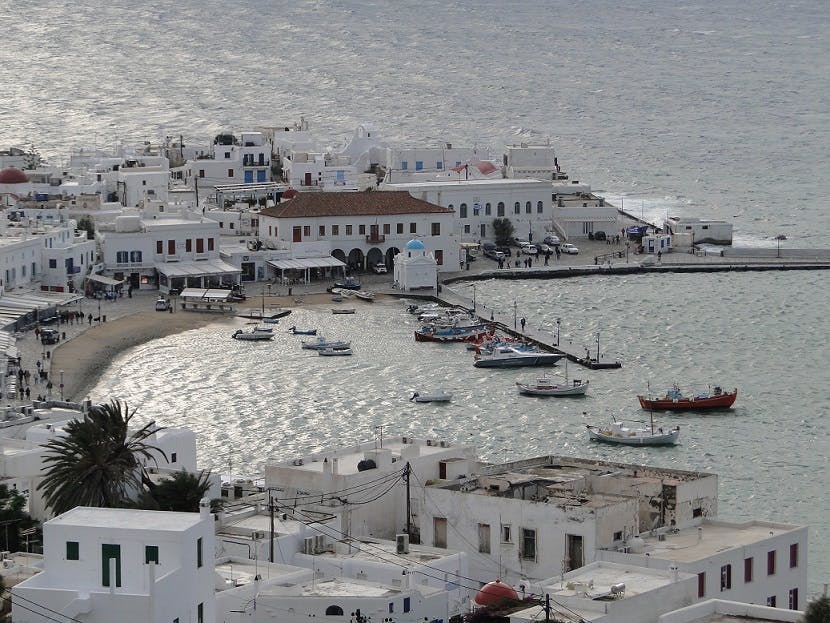 How much does it cost by private jet?
Itinerary: Paris Le Bourget Airport to to Mykonos Airport (2 day return)
Aircraft: Citation XLS (8 seats)
Flight Time: 3 hrs 5 mins
Price: €31 345
For a personalised quote for your own flight itinerary, use our flight search on the website, app, or contact us – our Flight Team is available 24 hours at +44 1747 642 777.
Related content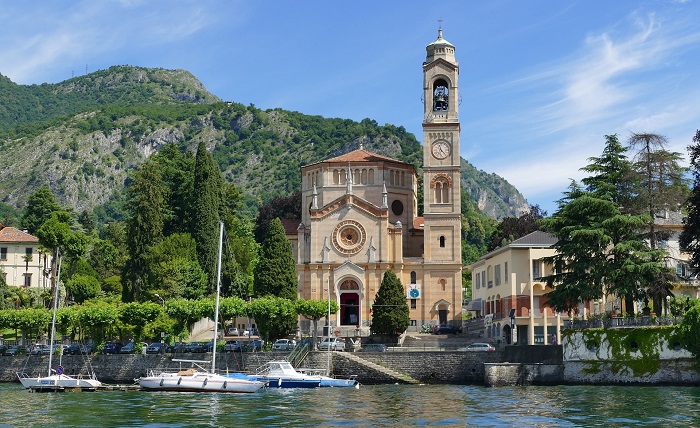 February 08, 2022
Romantic flights for Valentine's Day
When it comes to impressive gestures for Valentine's Day, being whisked away by private jet charter takes some beating. With February 14th fast approaching, here's a look back at some of the romantic private flights we've arranged over the…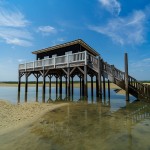 August 14, 2019
Top 10 beaches by private jet
With summer in full swing in Europe, over a third of our European flights are currently heading to sunny holiday hotspots. And with a private jet charter, you can fly fast and direct to some…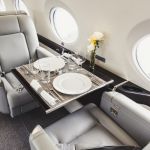 February 11, 2019
Love is in the air: 10 romantic private jet flights
What could be more romantic than a private flight? From mountaintop helicopter transfers, to long range jets to exotic destinations, we've arranged all sorts of special occasion private jet charter for couples all over the world. We've helped to create special…