5 questions we were asked this week
Our Flight Team offer a wealth of knowledge on every aspect of private aviation. And every week they answer a huge number of questions from our clients.
So whether you want to know where to land, if you can fit 3 sets of golf clubs on a particular aircraft, or whether we can stock your favourite brand of coffee onboard, they are at your service 24/7.
Here are five questions they were asked this week – plus the answers of course.

How far in advance should I arrive at the airport when flying by private jet?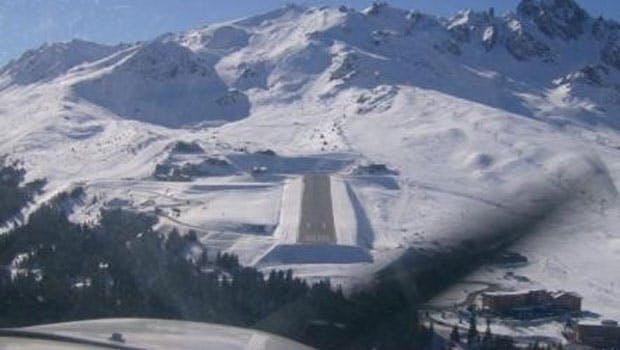 With the ski season in Europe now underway, we are seeing a major increase in enquiries for ski destinations. Courchevel, right in the heart of the French Alps, is a popular ski destination with luxury travellers.
Courchevel has an airport conveniently located right in resort. But with a very short runway (525m), uphill gradient and steep approach, it is regarded as an exceptionally difficult landing. So the French Aviation Authority will only allow those in their own private aircraft to land there – not those travelling in commercially chartered private jets.
We explained this to the client and recommended that they land at nearby Chambery instead, then transfer to Courchevel by helicopter.
Want to know more? Can a private jet land at Courchevel?

How far in advance should I arrive at the airport when flying by private jet?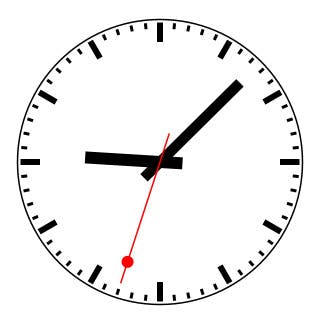 This was a client new to private aviation and unsure of the process at the airport. They were departing from Geneva airport, and flying to Barcelona.
As we explained, one of the advantages of private aviation is that you can arrive very shortly before your scheduled departure time. Generally speaking, 15-20 minutes is plenty of time and it can be even later. This was a straightforward flight – the private jet terminal facilities at Geneva mean passengers pass through very quickly.
There are some situations where more time should be allowed, for example very large groups using a major international airport, or those travelling with pets. But we always advise the passengers of this before the flight.
Want to know more? Watch our video, What happens at the private jet airport?

Which airport is best to use for private jets in London?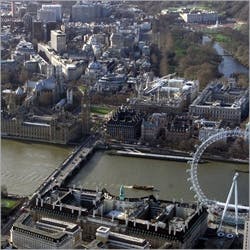 London has a huge choice of airports for private jet passengers – more than any other city in Europe. There are at least 14 choices. This question came from a US-based client who was flying from New York. They were not familiar with London's airport choices and were looking for advice on which one to use.
Each London airport has its pros and cons. In their case we recommended London Luton. They were looking to leave New York Teterboro at 11.00, which after a 7 hour flight, would have them landing just before 23.00 local time in London. They would also be travelling in a Legacy 650 long range jet and their ground destination was a hotel in Central London. Luton offers 24-hour access and facilities for larger aircraft and quick access to central London, particularly at that time of night. So it was the right choice for them.
For other clients, it might not have been. So when it comes to which airport to use in London, it's always a case-by-case answer.
Want to know more? Inside London's Airports.

Does my private jet quote include de-icing?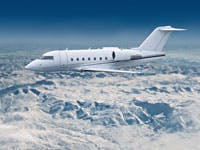 The weather has turned noticeably colder in Northern Europe this week and with that shift in temperature, comes questions about the impact of winter weather on flights. This week a new client looking to fly from Edinburgh wanted to know how de-icing works for private jets and whether this would add to their costs if it was needed.
The answer is that private jet de-icing is a legal requirement, it's not safe for an aircraft to take off with ice or snow on it. So when the temperature dips below freezing, unless the aircraft has been kept in a hangar until just before take-off (often not possible for space reasons) then de-icing will be required.
The cost of de-icing is then payable by the customer, after the flight. So if needed, it will be an additional cost. This is standard industry practice, but at PrivateFly we do offer measure to our clients to avoid potentially expensive de-icing charges, including our De-Icing Waiver.
Want to know more? De-Icing for Private Jets.

Can you arrange gluten-free catering on our flight?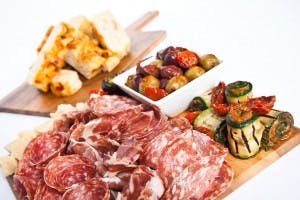 This question came from a customer who had flown with us before, but this time was hosting a client with specific dietary requirements. As a coeliac, the client could not eat foods containing gluten.
The answer? Of course. Private jet catering is bespoke so whether your requirements relate to an allergy or intolerance, or you simply have a preference for a particular type of food on the flight, nothing is a problem.
The flight team will ask about your requirements when you book the flight and catering is included in the cost.
This may just be tea, coffee and light snacks on a short flight on a small jet – though of course you can specify any particular preferences such as your favourite brand of coffee. On a mid-sized jet or a slightly longer journey, passengers may want something more specific, such as a seafood platter or antipasti plate. Hot food can be prepared and served on most aircraft, including dishes from your favourite restaurant if required. One of our more memorable catering requests was for a brand of soft drink not available in the country of departure (we tracked it down of course).
A range of hot and cold drinks are included too including fine wines and champagne, which is popular with leisure passengers celebrating a special occasion.
Want to know more? What can I eat and drink on a private jet?
Got a question for us? We'd love to answer it. Contact our Flight Team 24 hours on +44 1747 642 777.
Related content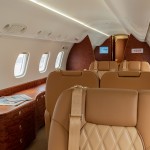 March 24, 2020
Safety & cleaning procedures for private jets during the coronavirus COVID-19 pandemic
As more and more countries bring in travel restrictions to fight the spread of the Coronavirus COVID-19, we continue to receive private jet charter requests from passengers stranded abroad or separated from their families. Our team is…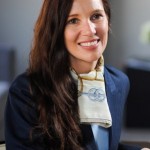 May 14, 2015
The role of a private jet flight attendant
The role of the flight attendant is very important in private aviation, particularly on larger aircraft and longer flights. They are highly-trained to provide this essential customer service role, making sure every detail is taken… May 12, 2010
How to hire a private jet
Gone are the days when flying in a private jet meant owning one – very few private jet customers now own an aircraft. For all but the very few, this is a prohibitively expensive way…