The role of a private jet flight attendant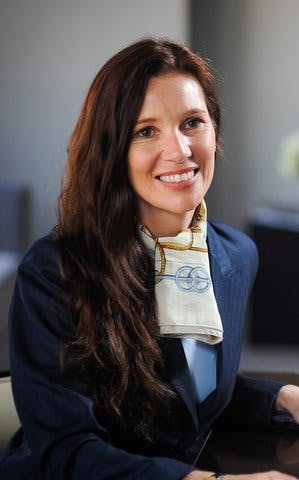 The role of the flight attendant is very important in private aviation, particularly on larger aircraft and longer flights. They are highly-trained to provide this essential customer service role, making sure every detail is taken care of, discreetly and professionally.
Clients new to private aviation often ask us about cabin crew and whether they will have a flight attendant on their flight.
The answer is yes, for flights on larger, long range aircraft – and some will have more than one flight attendant on board. On some mid-sized jets a flight attendant will be provided, particularly for longer flights. For other mid-sized and for small private jets, there will be no flight attendant on board, unless the customer specifically requests one. The flight crew in this case will look after the passengers needs, serving drinks and catering, and taking care of any other requirements.
In order to find out more about the day-to-day role of a private jet flight attendant, we turned our questions to Emma Davidson. Emma has over 17 years of experience as a flight attendant, with the past five years serving as a VIP Lead Private Flight Attendant.
Q: Tell us about your average day Emma.
A: There is no average day for a private jet flight attendant! Every day is a new adventure and a new challenge. If we have a flight the next morning, I'm often running around town the night before, getting all the things my passengers need for a smooth flight. Then I wake up early, ready to work all day onboard the aircraft during the flight.
Once we're airborne (depending on the aircraft, the passengers' requests, and the length of the flight), I'm typically rotating between service, clearing food, cleaning, meal prep, and making beds. I'm often on my feet the entire flight!
Q: What specific skills does a private jet flight attendant need?
A: Surprisingly, you really need to have great culinary skills. Cooking on a plane is completely different than cooking on the ground, and the private jet food requests are much more complex than those on a commercial flight. You should also have great personal assistant type skills, as you get many last minute (and sometimes very odd) personal shopping requests – once I was asked to provide a frozen butterball turkey, no smaller than 33lbs, that would be offloaded with the passenger at their final destination!
Q: What's your favorite thing about your role?
A: Waking up in a new place almost every day. You can honestly see three art galleries in three different cities in one week if you wanted to. I get to meet so many new people, in so many places around the world, it's fantastic.
Q: What's the one thing you always carry with you?
A: A Pot Noodle. It's not very glamorous but you never know when you'll be sick or just need a quick meal. And every hotel room will have a kettle, making it an easy meal to make last minute.
On top of that, I always make sure I also have my juicer, ibuprofen, vitamins, a tennis ball (to massage my feet after a long flight!), toiletry bag full of lovely treats from around the world, and of course, a bikini. One of my friends, who is also a private jet flight attendant, carries some gorgeous slippers and a silk dressing gown – so she can feel like she's at home, rather than in a hotel room.
Q: Which private jets have you worked on?
A: Lots of different ones including a number of Gulfstream aircraft, Bombardier Challengers and Learjets, Falcons, Global and Boeing Business Jets (BBJ).
Q: Do you have a favourite aircraft?
A: I do love Gulfstreams, most likely because I started out working on one in my first role as a private jet flight attendant.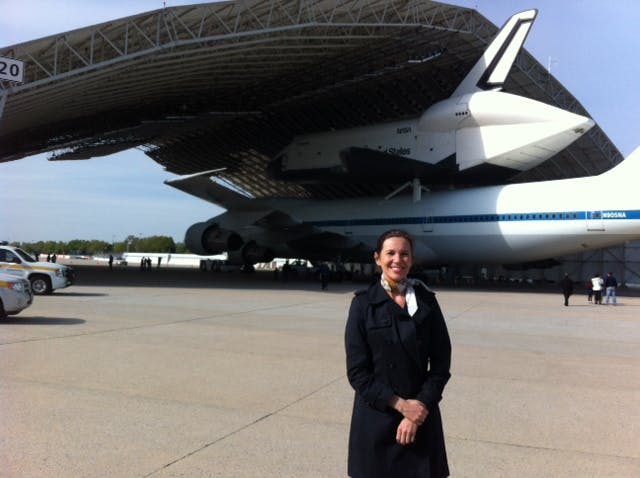 Q: You used to be a flight attendant for a commercial airline – what makes private aviation different?
A: Being a private jet flight attendant is definitely more fun and more varied. You work on a one-on-one basis with the passengers, and you usually get to know them and their needs pretty well. The job is also a lot less mundane than that on a commercial flight. You never know what requests you'll need to accommodate or where you'll be flying off to next!
Q: What is your favourite destination?
A: Oh there are so many. I absolutely love Singapore and New York City. Singapore has fabulous food and great service, while New York City has the shopping, culture, life and people. But I also have to say, landing into Male, Maldives was a truly spectacular experience – I can't wait to go again.
Q: What traits do you think make a great private jet flight attendant?
A: There are many, including being a people person; having lots of energy; hardworking; attention to detail…but most importantly, being a mind reader! It's important to strike a balance between being discreet and invisible, while being proactive and giving the passengers what they want – even before they even realise they want it!
To charter your own private jet trip, with or without a flight attendant, contact us or call our Flight Team (24 hours) on +44 1747 642 777.
(Emma Davidson is still currently traveling the world as a private jet flight attendant, but is looking for a new role in the industry that allows her to be based in the United Kingdom permanently. Email: emmadavidson0@gmail.com)
Related content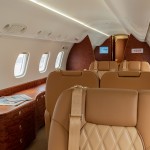 March 24, 2020
Safety & cleaning procedures for private jets during the coronavirus COVID-19 pandemic
As more and more countries bring in travel restrictions to fight the spread of the Coronavirus COVID-19, we continue to receive private jet charter requests from passengers stranded abroad or separated from their families. Our team is…
November 07, 2014
5 questions we were asked this week
Our Flight Team offer a wealth of knowledge on every aspect of private aviation. And every week they answer a huge number of questions from our clients. So whether you want to know where to… May 12, 2010
How to hire a private jet
Gone are the days when flying in a private jet meant owning one – very few private jet customers now own an aircraft. For all but the very few, this is a prohibitively expensive way…