How to hire a private jet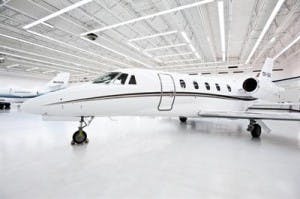 Gone are the days when flying in a private jet meant owning one – very few private jet customers now own an aircraft. For all but the very few, this is a prohibitively expensive way of flying.
Back in 2006 & 2007 the private jet industry was a booming market, growing at 12% each year. Out of this growth came several new business models. However the recession has affected the private jet industry in significant ways and all indications are that it will emerge much-changed with the spotlight on consolidation, efficiency and transparency.
These days you basically have three options if you want to travel by private aircraft:
Buy your own jet; almost an impossibility for companies to justify to shareholders in the current financial climate.
Enter into a fractional ownership scheme or buying a block of hours; where you take a share in a jet.
Ad-hoc charter; using someone else's aircraft when they are not using it.
Both fractional and hourly card schemes charge a higher premium, and give the end customer guaranteed availability. However, these routes to private aviation come at a cost to cash flow; as they involve paying upfront for your future travel. Most private jet customers are feeling more reluctant to pay upfront due to the financial commitment and the premium is such that many corporate and individual clients are questioning the value of such schemes.
Ad-hoc charter –usually when the aircraft's owner is not using it – is the most cost-effective means of travelling by private jet as it is effectively subsidised flying. The aircraft's running costs, maintenance and crew are all already paid for by the owner or the operator. So the charter cost is a reduced hourly rate charged for using the spare capacity of this aircraft. Charter also allows efficiency of aircraft size for every journey – the customer is not committed to one aircraft type (as is usually the case with fractional schemes), so this ensures efficiency of choice and price for the most suitable aircraft.
Data shows that since July 08 pricing for charter has decreased by 14%[1]. Today, aircraft availability is no longer a constraint, and operators need to be competitive to win business. In the past, private charter pricing has been obscure and inconsistent and it has been difficult to compare options. With over 700 aircraft operators in Europe alone, this is an exceptionally fragmented marketplace and trying to find the right operator is practically impossible for the consumer to tackle alone. Operators also have their own – often localised – customer base; so a marketing network such as PrivateFly.com holds industry appeal and dependence as a unique, and free, means of marketing their aircraft to a wider audience.
For an industry that delivers business efficiency, private aviation is remarkably inefficient. 40% of private jet flights are empty sectors, with aircraft positioning to or from a passenger flight. Private jet brokers present customers with several edited options, however many brokers are also operators, so the customer is not always seeing the full picture or comparing options from the whole market.
Whereas scheduled airline ticketing has been transformed by the internet, it has not been possible, before PrivateFly, for a European customer to directly compare private jet pricing online. Customers, knowing that charter is the most effective means of flying by private jet, nonetheless demand consistency, and an easier means of comparing and booking their charter options. They can do this online with any other travel product (hotels, scheduled airlines, car hire), so why not private jet charter? Private aviation is one of the last industries to fully embrace the internet, and use its capabilities for brokering and transparency.
Chartering jets has been full of unknowns in the past – in most cases it made sense financially for a private jet customer to use a different aircraft operator every time they fly. But this posed the reliability risk, and typically the private jet customer would book direct with an operator each time they needed a jet or at best have relied on a 'traditional' private jet broker to help them. This posed a great opportunity for a network such as PrivateFly. More than ever, travellers – at every level – want cost transparency and choice, and to know they have secured the best deal. An online network like PrivateFly can help mitigate the challenges of chartering a private jet. It's a win-win for customers and aircraft operators alike.
Stats taken from PrivateFly data (July 2008-July 2009)
Related content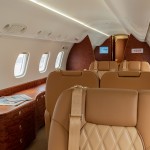 March 24, 2020
Safety & cleaning procedures for private jets during the coronavirus COVID-19 pandemic
As more and more countries bring in travel restrictions to fight the spread of the Coronavirus COVID-19, we continue to receive private jet charter requests from passengers stranded abroad or separated from their families. Our team is…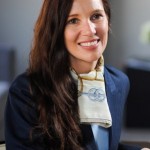 May 14, 2015
The role of a private jet flight attendant
The role of the flight attendant is very important in private aviation, particularly on larger aircraft and longer flights. They are highly-trained to provide this essential customer service role, making sure every detail is taken…
November 07, 2014
5 questions we were asked this week
Our Flight Team offer a wealth of knowledge on every aspect of private aviation. And every week they answer a huge number of questions from our clients. So whether you want to know where to…