Safety & cleaning procedures for private jets during the coronavirus COVID-19 pandemic
As more and more countries bring in travel restrictions to fight the spread of the Coronavirus COVID-19, we continue to receive private jet charter requests from passengers stranded abroad or separated from their families.
Our team is available 24/7 to respond to requests and we are continuing to arrange flights, when operationally possible. Read more on private flights during COVID-19.
Naturally many clients are asking us about how aircraft are being cleaned, and what procedures are in place to minimise the risk of viral transmission. So here are some more details on how our aircraft operators are working to protect both passengers and crews.
Bacoban Disinfectant Time-Lapse from Client Services on Vimeo.
Deep cleaning of private jet charter aircraft
Under normal circumstances, the private jet charter aircraft in our network are thoroughly cleaned between each flight, ready to welcome each group of passengers. However in recent weeks, to further protect our customers and crews, our operator suppliers have implemented even more rigorous cleaning with industrial disinfectants.
The family fleet aircraft that we charter from operators within our parent group Directional Aviation for example, are disinfected with a special antiviral product before each flight. They are also equipped with sanitary kits including masks, gloves and sanitiser, which passengers can choose to use.
The video below shows a team from aviation detailing supplier Finesse Aviation applying the leading antiviral Bacoban Aerospace disinfectant to the cabin of one of our group's Legacy 600 aircraft. As you can see, the whole cabin is deep cleaned, paying particular attention to high-touch areas such as arm rests, tables, passenger controls, window blinds, door pulls and of course the restroom.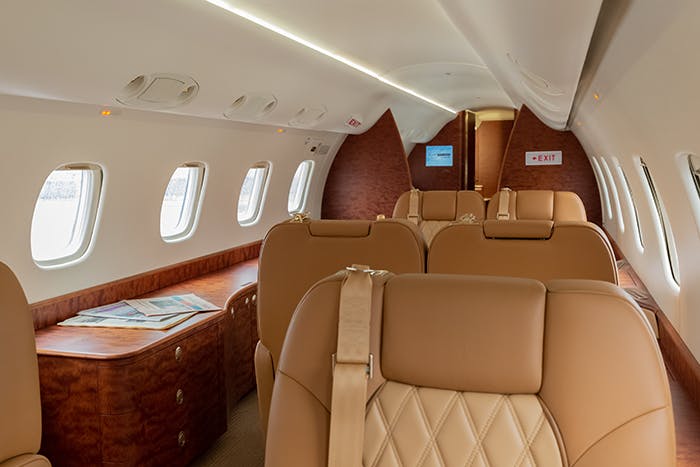 Social distancing between crew and passengers
In order to meet social distancing guidelines recommended by health professionals and to protect both passengers and crew, air crews have also changed their service procedures.
While usually passengers are greeted by the crew with a handshake, pilots are now using a wave instead. Inside the cabin, they keep as much distance as possible between themselves and the passengers, using the aircraft's sound system to give safety instructions if possible. On larger private jets with multi-zone cabins (such as the Falcon 7X or Gulfstream G650), passengers can remain isolated from the crew, if they wish.
Depending on the airport and aircraft type, some passengers can have their car park directly outside the aircraft, either on departure or arrival – with the necessary immigration and security conducted from their vehicle.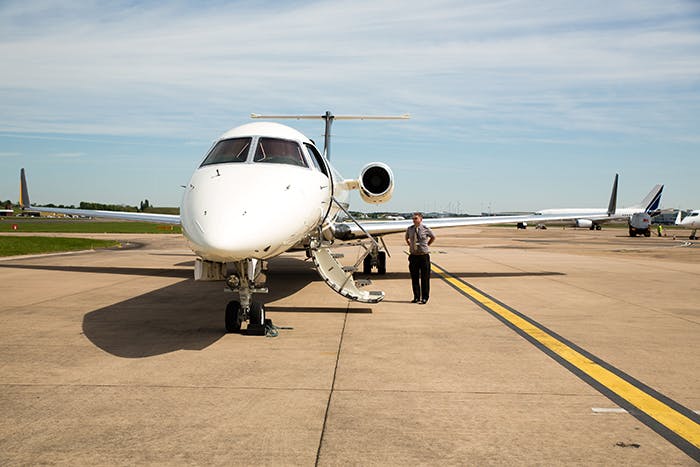 Ask our team for advice
Our Flight Team can answer any specific questions you might have on flights during this challenging time, including more detailed information on each operator's safety and cleaning procedures.
Led by our Group Safety Officer, we are also closely monitoring flight and passenger restrictions to give you clear and concise advice on your flight options – whether you are looking to travel yourself or to organise a flight for your family, employees or clients. Read more on client feedback during COVID-19.
To speak to our Flight Team about your flight requirements, call us (24/7) on +44 (0)20 7100 6960 or contact us.
Related content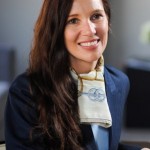 May 14, 2015
The role of a private jet flight attendant
The role of the flight attendant is very important in private aviation, particularly on larger aircraft and longer flights. They are highly-trained to provide this essential customer service role, making sure every detail is taken…
November 07, 2014
5 questions we were asked this week
Our Flight Team offer a wealth of knowledge on every aspect of private aviation. And every week they answer a huge number of questions from our clients. So whether you want to know where to… May 12, 2010
How to hire a private jet
Gone are the days when flying in a private jet meant owning one – very few private jet customers now own an aircraft. For all but the very few, this is a prohibitively expensive way…