A day trip to Nice by private jet
One interesting trend we're seeing so far this year is the increasing popularity of same day flights.
1 in 10 of our private jet charter flights have been day returns so far in 2018, a 40% annual increase. It seems that a flying getaway – whether for business or leisure – is something that more and more private jet travellers are looking for.
Private jet travel is synonymous with luxury. But that doesn't just mean a private cabin, leather seats and champagne. For many people today, their biggest luxury is time.
There are no wasted hours or unwanted nights away when you fly by private jet. You pick your own flight times, flying out early and back late if you want to – to make the most of a single day away.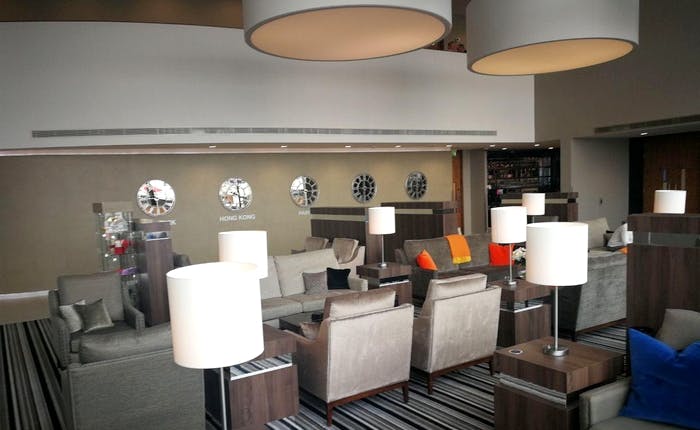 And while the airborne time is similar to an airline flight, you save a huge amount of time on the ground. Arriving at the FBO (private terminal), you can park right outside, move swiftly through quick passport and security checks, and take off as little as 15 minutes later. There's no waiting, crowds, queues or endless corridors – and seamless ground or helicopter transfers mean you reach your destination fast.
In total you save several hours on a return trip compared to airline schedules – making same day flights much more viable, to many more destinations.
That means special occasion leisure flights can be memorable for all the right reasons. Or business travel made more efficient, minimising the time away from home and the office. You can squeeze in several meetings or contract signings – or even design a one day multi-leg itinerary.
London to Nice in a day, by private jet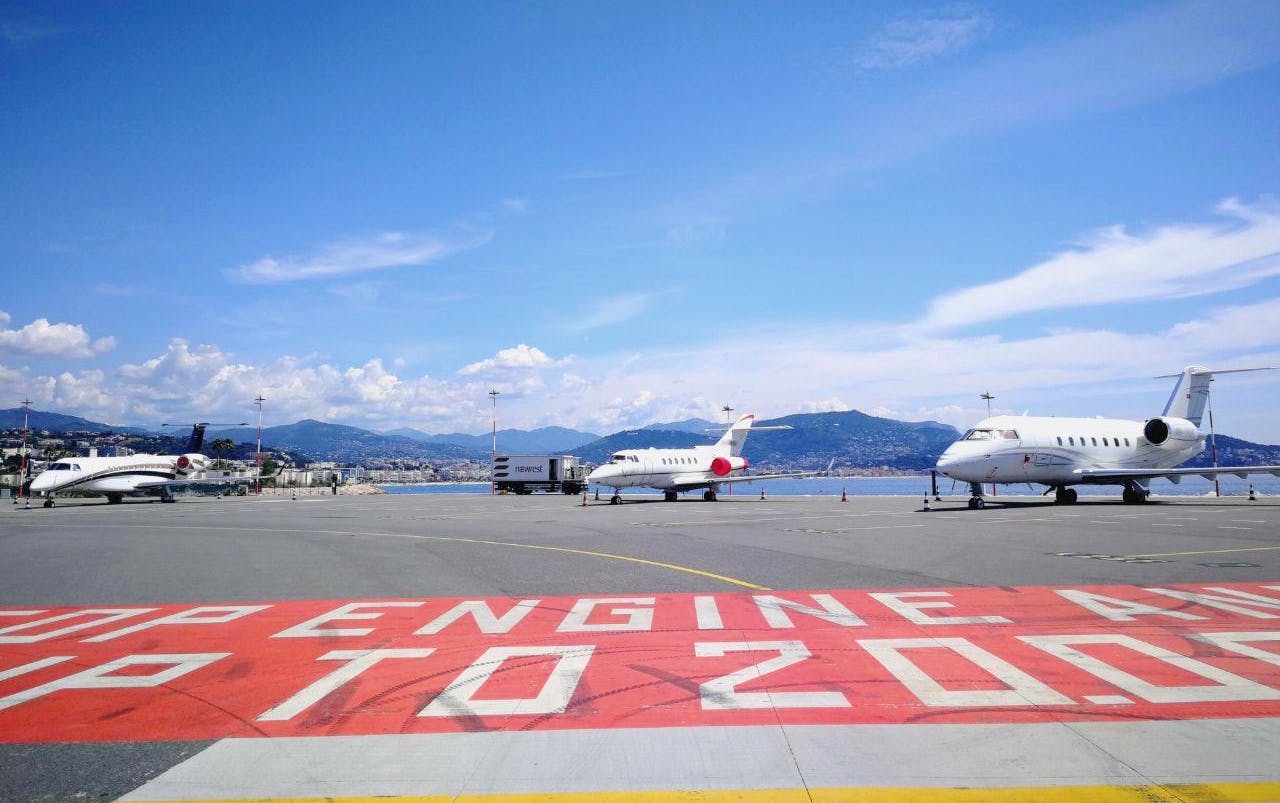 In the summer months our no.1 destination in Europe is Nice Cote d'Azur. The French Riviera is a popular destination for leisure day trips with our clients based in London. So here's how you can make the most of London to Nice by private jet, in a day:
08.00: Arrive at London Luton Airport. Park outside and after a welcome from your crew, and quick passport and security checks, you'll board your aircraft. The short flight from London to Nice means clients can choose from a variety of aircraft, from small jets to VIP airliners.
08.30: Take off to Nice. On board you can enjoy breakfast, according to your preferences, accompanied by tea, coffee, and fresh orange juice – or champagne. We work with caterers On Air Dining for some of our most important flights, and their breakfast menus are a delicious and beautifully-presented way to start the day.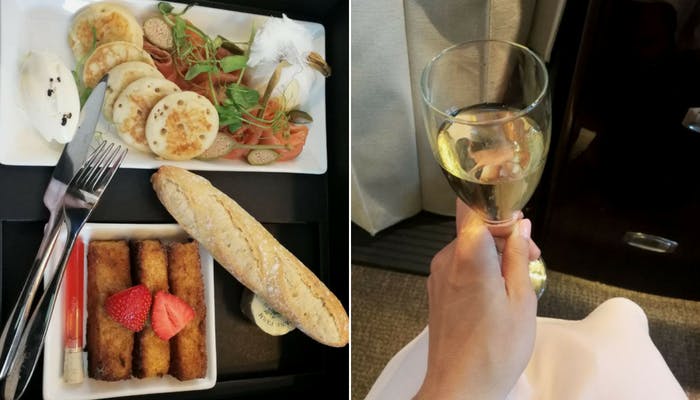 The flight time to Nice is under two hours. If you need to work onboard or just to relax, there's plenty of space.
11.15 – 11.30 (local time): Land at Nice. As your aircraft makes its final approach, don't miss the breathtaking views of the coast and the mountains – Nice is regularly voted one of the world's most scenic landings.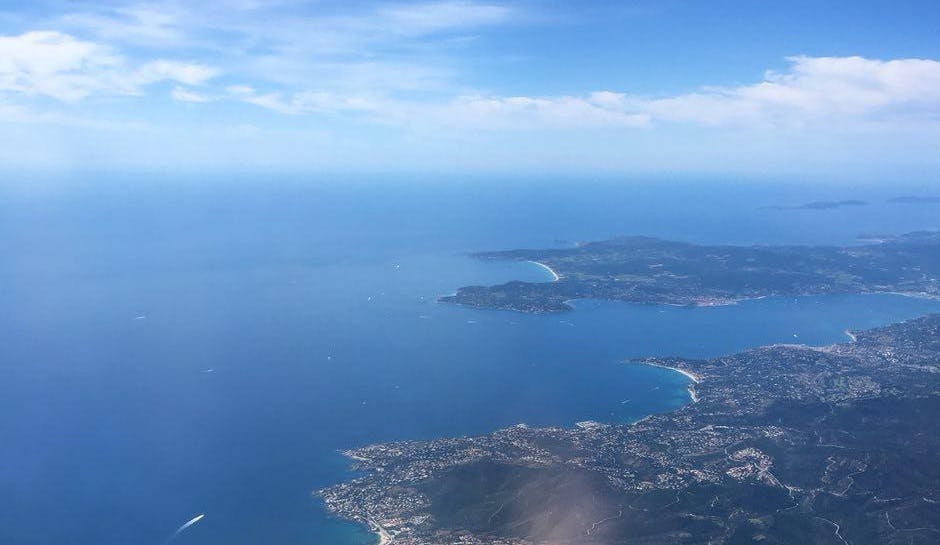 Once on the ground, you'll move quickly through the airport in a few minutes, and into a waiting car.
12.00: Pre-lunch drinks in Nice. With the centre of Nice just a 15 – 20 minute drive from the airport, you can arrive in plenty of time for drinks before lunch.
To maintain the high altitude views, La Terrasse (the rooftop restaurant at Le Meridien Hotel) is perfectly-located, with sweeping views over the Promenade des Anglais and the Bay of Angels and a Meditteranean menu to match.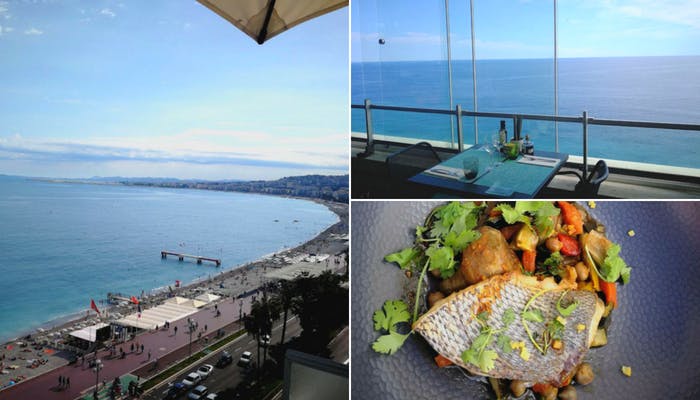 14.00: A relaxing afternoon. After lunch there's plenty of time to enjoy your afternoon on the French Riviera. Whether that's a walk on the beach, a swim in the sea or relaxing at one of the private beaches. Nice also offers a wealth of cultural attractions and opportunities to suit all tastes, from watersports, to art or wine-tasting.
19.30 (or when you choose): Take off back to London. It's up to you what time you fly home – your aircraft will be ready when you are. And after the short drive back to the airport, you can enjoy a light supper and drinks on the flight home.
20.30 (local time): After you land back in London, you can have a car waiting and set off just minutes later, making it home in good time that evening – refreshed and ready for the start of the next day.
Other day trip destinations
In addition to Nice, we fly clients on leisure day trips to destinations such as Barcelona, ​​Paris, Palma or Edinburgh. Some will fly in for a special occasion lunch at a Michelin-starred restaurant (such as our 3-venue lunch trip to Jersey). Others to play golf, or for a day of wine-tasting.
Same day flights are also popular to major sports or lifestyle events – allowing you to fly in and out, without the hassle of an overnight stay.
For business, popular same day flights include connections between economic capitals such as Paris, Berlin, London or Geneva.
How much does it cost to hire a private jet for the day?
The price of a private jet flight depends on the type of aircraft and the route.
A day return flight by private jet is more cost-effective than a longer stay, as your aircraft will usually stay on the spot and leaves with you the same evening – avoiding the repositioning costs that are factored into a longer return itinerary.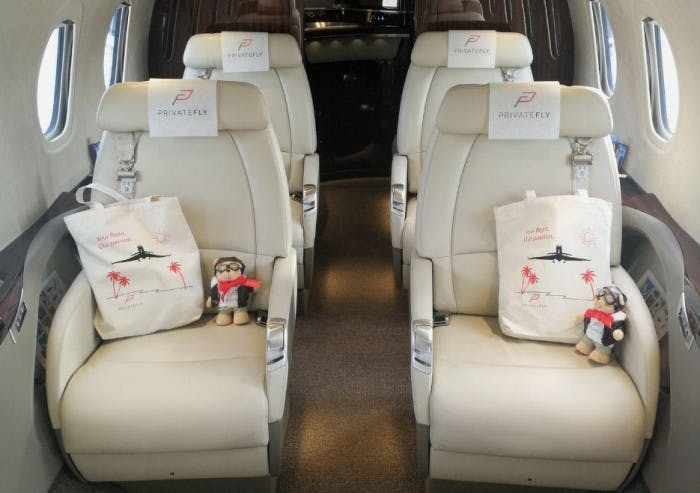 A same day return trip from London to Nice on an Embraer Phenom 100 (4 seats) costs from around £10,300. For a larger aircraft such as a Citation XLS (8 seats) it would cost from £12,500.
Whether you want to fly one-way, return in a day, a week or a month, our expert Flight Team can advise on pricing for any bespoke itinerary. Contact us (24/7) or call +44 (0)20 7100 6960.
Related content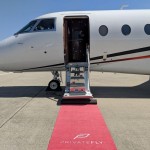 February 24, 2020
Three special 'Leap Day' trips by private jet
The 'Leap Day' of February 29th is fast approaching and as it falls on a Saturday this time (which only happens once every 28 years), there's even more reason to celebrate having 24 whole extra hours in 2020. If…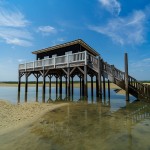 August 14, 2019
Top 10 beaches by private jet
With summer in full swing in Europe, over a third of our European flights are currently heading to sunny holiday hotspots. And with a private jet charter, you can fly fast and direct to some…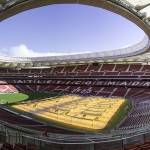 May 08, 2019
Private jet charter availability at peak times in Europe
On-demand private jet charter activity reaches a peak in Europe between May and September. Many clients are travelling on summer holidays or to second homes, while others are looking to reach sports, music or arts…