A new era for online private jet booking
We announced some exciting news this month, which represents an important breakthrough in speed and ease of booking for the private jet customer.
PrivateFly's registered customers can now see instant and automated 'buy now' private jet prices for their itinerary – we're the world's first price comparison website to offer this immediacy for private jets.
This might not sound that revelatory, after all we've all been booking hotels and airline seats like this for years. But that's not been possible for private jet charter, until now. Flying by private jet may offer the most bespoke approach to aviation, but booking a jet has not been so fast or customer-friendly.
The fragmented nature of the supply chain, and the bespoke scheduling of aircraft, has made this a challenging task for our industry. But I'm delighted to say that PrivateFly is the first to make this big and important step forwards – in partnership with one of our major European aircraft suppliers, GlobeAir, and their software provider BoldIQ.com.
PrivateFly's service was already much faster than other, traditional private jet brokers. We offer instant price estimates – followed by confirmed quotes, submitted by aircraft operators via our online marketplace. Our animation explains how our service works:
This two-stage process enables customers to compare and book online if they choose to, often within minutes. But the human interaction in the middle of this process can now be removed – giving our customers an even faster, seamless service.
Our new API (Application Programming Interface) development provides instant pricing and availability for flights from GlobeAir, who operate Europe's largest fleet of Citation Mustang jets. Integration with other suppliers will follow as early adopters move to more advanced scheduling software platforms, such as BoldIQ, who provide aircraft operators with the most advanced scheduling and planning solutions.
Our mission at PrivateFly has always been to bring more speed, efficiency and transparency to private jet charter, following the same patterns as the wider travel industry. So this is a significant step forward. At last, the customer now has the equivalent of Skyscanner or other comparison services, for private jets.
For an instant quote, use our flight search for prices on a Citation Mustang and check availability. Or speak to our team (24 hours) to discuss price and aircraft options for your itinerary. Contact us or call +44 1747 642 777
Related content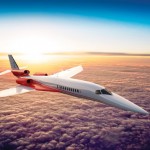 March 20, 2020
What does Mach mean when describing aircraft speed?
The metrics of aircraft speed is something we are often asked about. As the different ways of measuring and expressing speed can make it confusing for clients, when looking at which private jet charter aircraft may be right for…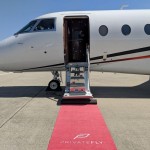 February 24, 2020
Three special 'Leap Day' trips by private jet
The 'Leap Day' of February 29th is fast approaching and as it falls on a Saturday this time (which only happens once every 28 years), there's even more reason to celebrate having 24 whole extra hours in 2020. If…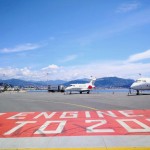 June 20, 2018
A day trip to Nice by private jet
One interesting trend we're seeing so far this year is the increasing popularity of same day flights. 1 in 10 of our private jet charter flights have been day returns so far in 2018, a 40% annual increase.…