Boeing launches supersize BBJ 777X with folding wingtips
One of the headlines coming out of MEBAA (Middle East & North Africa Business Aviation Association) show this week was Boeing's launch of the BBJ 777X – its longest range VVIP business jet to date, capable of connecting any two points in the world, non-stop.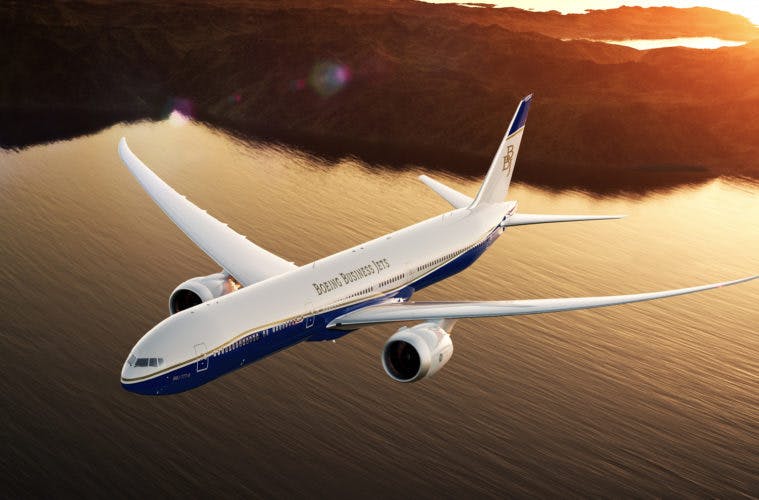 BBJs are the giants of the business aviation world – private jets made from existing Boeing airliner frames. And the Boeing Business Jets division has delivered 234 since it launched in 1996. The 777X is the latest offering from the manufacturing giant, and a conversion of its soon-to-be certified 777X airliner. Other current BBJ models including conversions of the Boeing 737 Max and the 787 Dreamliner.
MEBAA was an appropriate choice of venue to showcase the aircraft, given the BBJ's popularity in the Middle East. Customers will have two variants to choose from: The $360.5M BBJ 777-8 with a maximum range of 11,645 nautical miles and a spacious 3,256 sq ft (302.5 sq m) cabin. Or for those wanting even more space, but slightly less range, the $388.7M BBJ 777-9 offers 3,689 sq ft (342.7 sq m) of cabin with a still ultra-long range of 11,000nm.
One of the big headline features of the 777X's airframe is its extra-long composite wing. The wingspan has been increased to 235 feet, giving optimum takeoff capability, reducing thrust, and increasing initial cruise altitudes. The only problem with this extra wingspan? The aircraft would struggle to fit through existing 777 gates and ground facilities.
But Boeing's engineers came up with an innovative solution – folding wingtips. The 12 foot long section at the end of each wing can be retracted on the ground, then extended again for take-off, with locking pins preventing them from folding during flight.
BBJ director of marketing Alex Fecteau said of the first-of-its-kind innovation: "It's a very simple mechanism. The only connection that goes outboard is a wire for lights; no other electrics, hydraulics, or plumbing."
As you'd expect, the BBJ 777X cabin experience is second to none – the tallest and widest available in the market with a main deck as big as a 747, and extra large windows which are only surpassed by the 787. It also employs the Smooth Ride technology developed for the 787, which dampens turbulence by responding to pressure readings from the cockpit, and adjusting the fly-by-wire flight controls accordingly.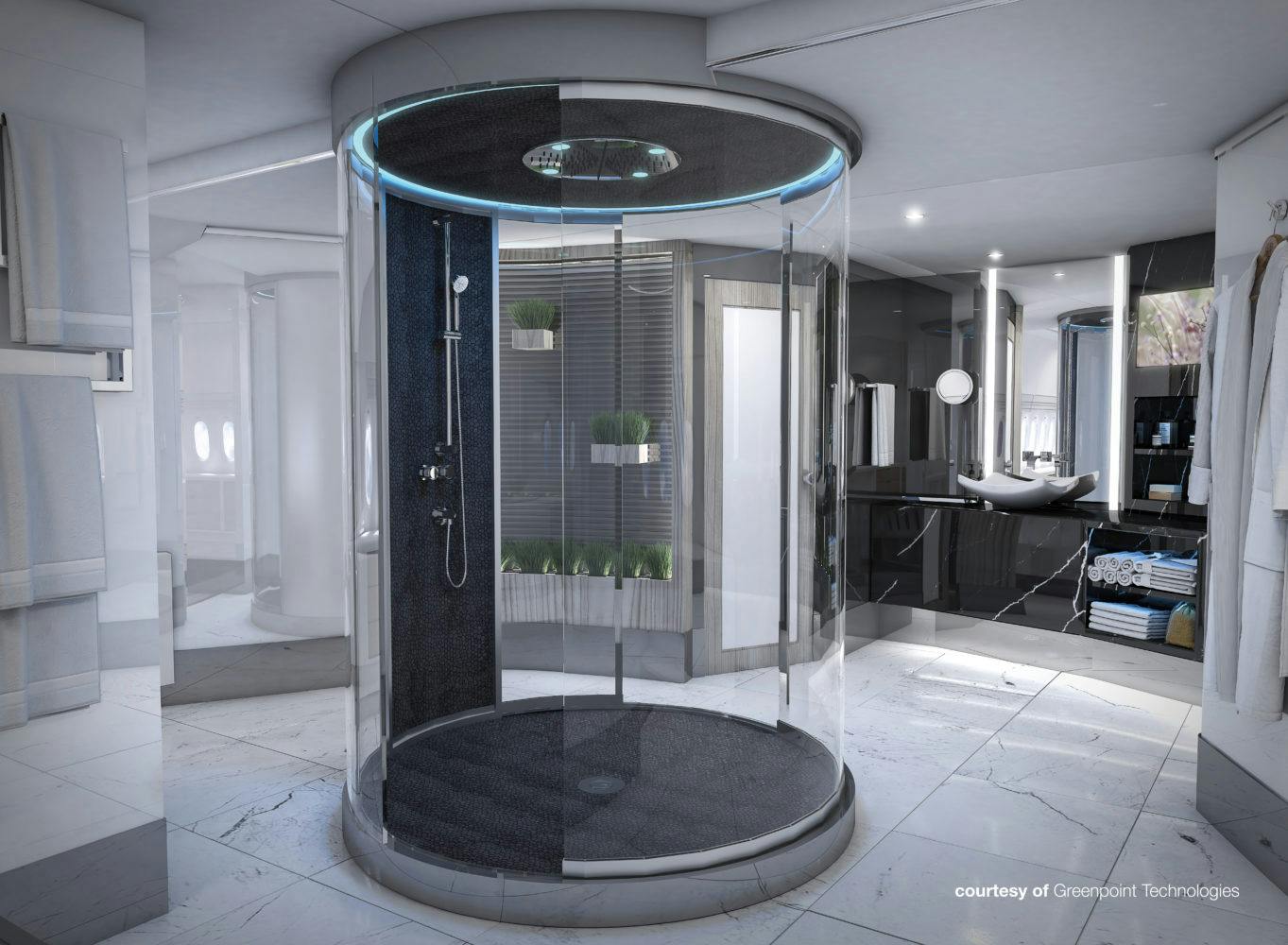 Interior design options are pretty much unlimited in such a huge space, to ensure the ultimate in versatile comfort for such long distance travel. And at MEBAA, Boeing unveiled interior concepts from three leading design firms: Greenpoint Technologies, Jet Aviation, and Unique Aircraft Design. Each demonstrating how the BBJ 777X can be custom-configured and finished, to appeal to any VVIP customer.
Jet Aviation's concept, Shaheen (meaning royal white falcon), can accommodate up to 43 passengers plus eleven crew and features lounges; a game and cinema area; a state office; offices; and a master suite with spacious dressing and bathroom area; plus three extra guest bedrooms.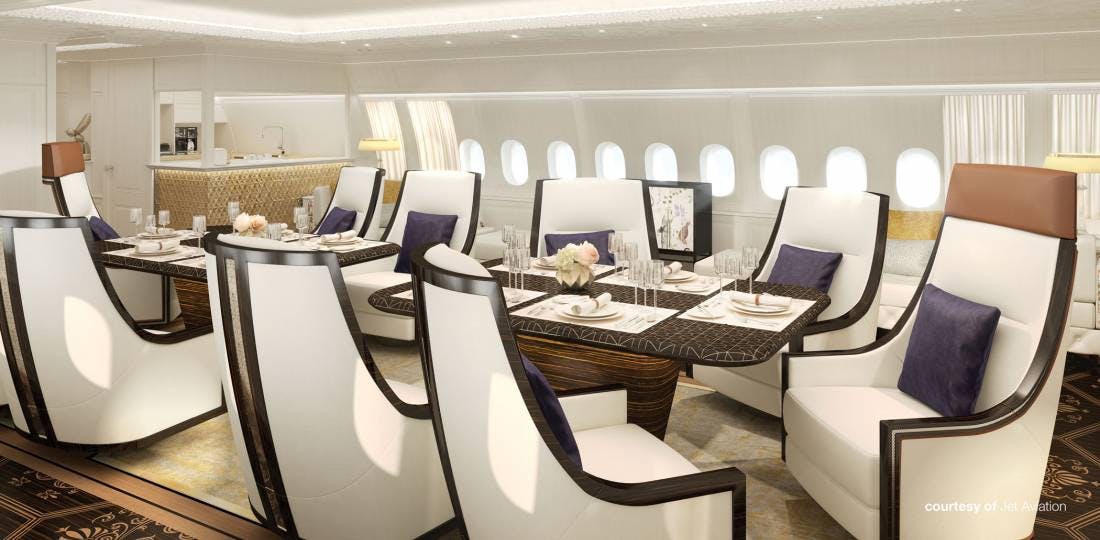 Greenpoint's design, Lotus, features a more open plan design, unusually attaching design elements to the floor in free space, to showcase the size of the cabin area. Unique Aircraft Design offers a modern luxe interior, with rich tones of gold and grey.
The 777X airliner is now nearing certification for the commercial market, with the debut BBJ 777X expected to be available in the first quarter of 2021.
To talk to our expert team about chartering a BBJ or any other private aircraft model – big or small – contact us (24/7) or call +44 (0)20 7100 6960.
Related content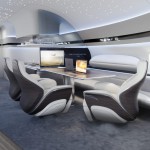 November 07, 2018
First delivery of the supersize BBJ Max
The Boeing Business Jet – known as the BBJ for short – is well-known as one of the world's most impressive private jet charter aircraft, popular with heads of state and ultra high net worths.…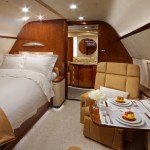 October 24, 2018
Private jet bedrooms: What to expect onboard
The image of a private jet lifestyle may be synonymous with champagne and caviar, but in fact the top priority for many of our clients is to sleep while they fly. In today's hectic world, sleep has…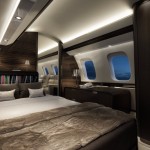 November 03, 2017
Look out Gulfstream: The Global 7000 edges closer
Last month at industry convention NBAA in Las Vegas, we were excited to see the fourth prototype of Bombardier's long-awaited Global 7000 – the first with a complete interior. After some setbacks earlier in its…