Private jet bedrooms: What to expect onboard
The image of a private jet lifestyle may be synonymous with champagne and caviar, but in fact the top priority for many of our clients is to sleep while they fly.
In today's hectic world, sleep has become the biggest luxury. And one of the major benefits of private jet charter is the peace and privacy you have in the cabin. Whether travelling for business or leisure, you can arrive feeling recharged and ready to go, rather than taking time to recover from the journey.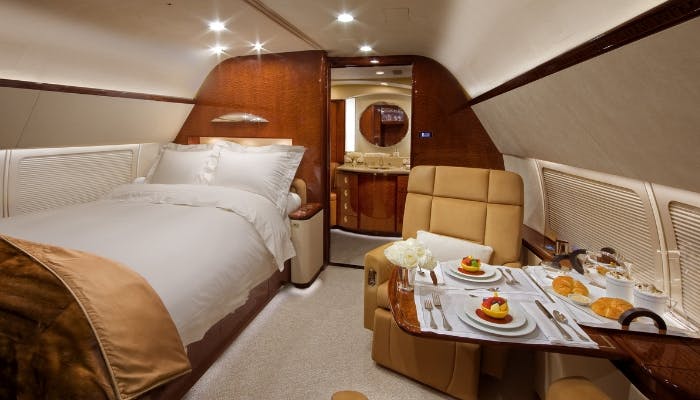 More and more of our clients are looking to sleep onboard, both on short hops and long haul journeys.
On longer flights this is especially important. One of our regular clients has chosen a long range Gulfstream G550 in the past. But for a recent longer flight between Europe and Asia, sleeping and cabin space became his top priority. We recommended a Global 6000, which has an exceptionally comfortable double bed, and a wider cabin – allowing him to sleep uninterrupted for 6-7 hours of the flight.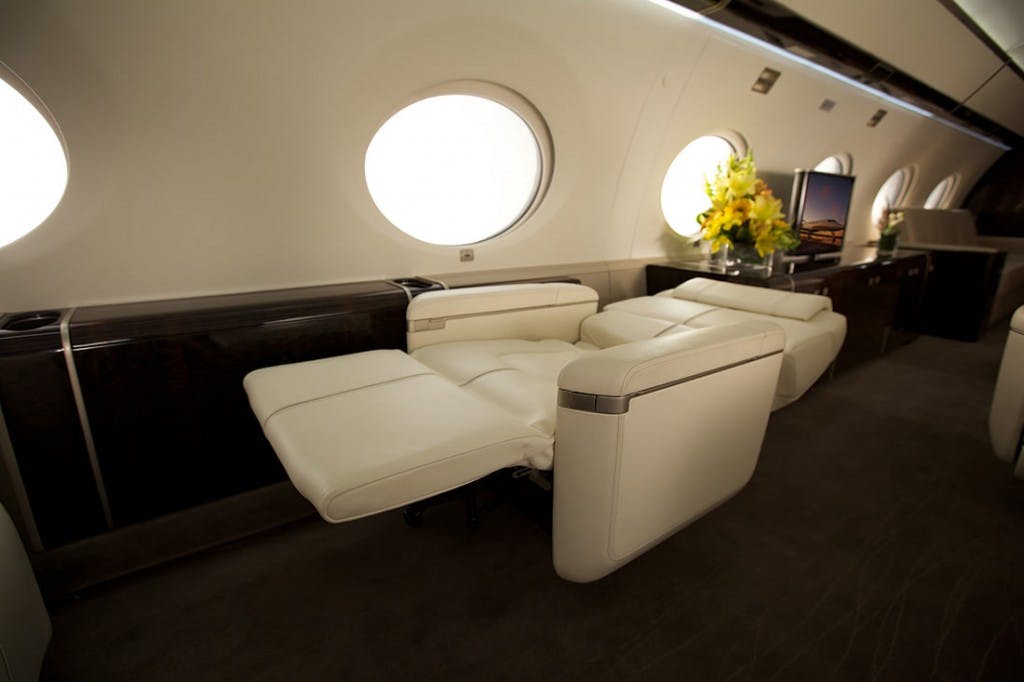 Which private jets have bedrooms or flat beds?
Here's a quick summary of what sleeping options to expect, on different categories of private aircraft:
Very Light Jets and turboprop aircraft are designed for flights of up to 2-3 hours (such as the Citation Mustang, Phenom 100 or HondaJet). They offer reclining and swivel seats, and the private cabin space makes it much easier to take a nap than in a crowded airline cabin.
Slightly larger small to medium jets will also have swivel seating – and the popular Phenom 300 has seats that recline fully into a flat bed position.
Medium and midsize jets (such as the Citation XL or Citation Latitude), typically used for flights of up to 5 or 6 hours, offer slightly more space, with fully-reclining seats that can convert into a flat bed. Cabin crew can have this prepared with linen according to requirements. Larger and super-midsize aircraft, such as the Challenger 350 or Legacy 600, have side-facing divan seating which can convert into a double bed.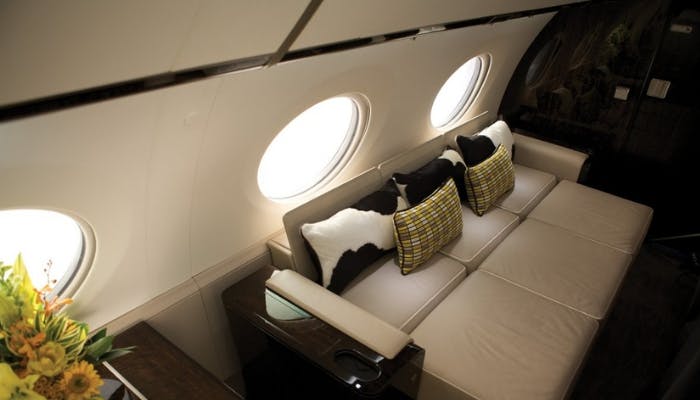 Long range and ultra-long range jets are designed for long haul flights and therefore offer very high levels of comfort for sleeping in the cabin. At the top of this category are models such as the Gulfstream G650ER, the Dassault Falcon 8X and the Bombardier Global 6000.
In these large body aircraft, in addition to reclining seats throughout the cabin, one zone can be prepared as a private master bedroom, allowing passengers to enjoy high quality sleep on long flights. The forthcoming Global 7500 will have a 4-zone cabin, offering a full-time bedroom – something that will set it apart from rival aircraft in this category. Read more on the new Global 7500.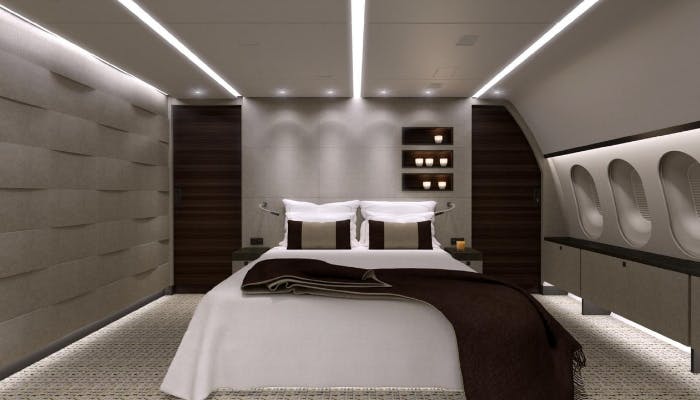 VIP airliners such as Boeing's Business Jet (BBJ) range or the Airbus Corporate Jet (ACJ) are bespoke private jets, converted from large airliner frames. At this very top end of the private jet market and with this amount of cabin space to play with, interiors are highly-customisable. Cabin options can include permanent master suites, with kingsize beds, and luxurious private bathrooms.
Our Flight Team can help you compare sleeping options on different private aircraft, for your next flight. Contact us or call +44 (0)20 7100 6960 (24 hours).
Related content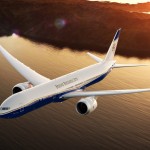 December 11, 2018
Boeing launches supersize BBJ 777X with folding wingtips
One of the headlines coming out of MEBAA (Middle East & North Africa Business Aviation Association) show this week was Boeing's launch of the BBJ 777X – its longest range VVIP business jet to date, capable of connecting any…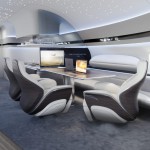 November 07, 2018
First delivery of the supersize BBJ Max
The Boeing Business Jet – known as the BBJ for short – is well-known as one of the world's most impressive private jet charter aircraft, popular with heads of state and ultra high net worths.…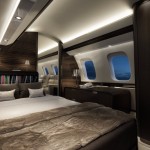 November 03, 2017
Look out Gulfstream: The Global 7000 edges closer
Last month at industry convention NBAA in Las Vegas, we were excited to see the fourth prototype of Bombardier's long-awaited Global 7000 – the first with a complete interior. After some setbacks earlier in its…