Private jet hotels: Sleep in an aircraft on the ground
Many private jet charter aircraft have beds onboard and even small jets designed for shorter journeys have reclining seats, with space to lie back and relax.
But for AvGeeks who live and breathe aircraft, the occasional opportunity to sleep during a flight is not nearly enough. So we've rounded up some unique hotels and holiday accommodation, adapted from decommissioned private jets or other aircraft.
The view may not be quite as varied, but here are some novel ways to get your overnight aviation fix – on the ground!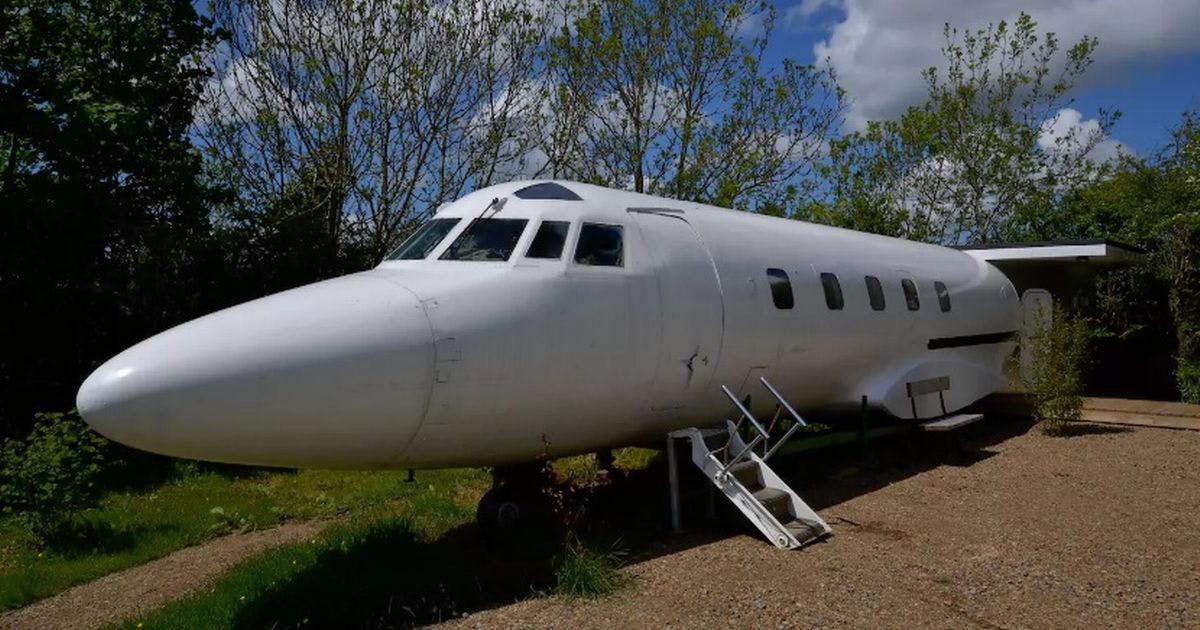 The Jet Star
The Jet Star is a converted 1970s 9-seater Lockheed Jetstar based in Wales, UK, and available for hire as holiday accommodation. This aircraft model was one of the first purpose built business jets to enter service, with fans including Elvis Presley, and US President Linden Johnson.
This one is grounded and has lost it wings, but other than that, it retains many original features, including a bar area.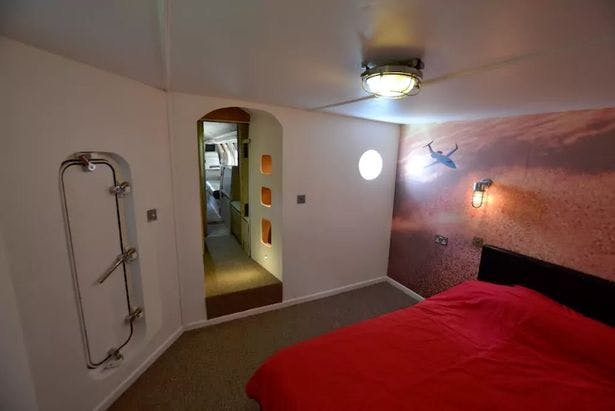 In the back is a double bedroom, and with a single bed behind the cockpit and a further sofa bed, it can sleep up to 4 people.
There's a private lavatory and running cold water onboard, and hot showers and other facilities close by. And the cockpit has been converted into an Xbox gaming area, with flight games of course.
The price to stay onboard is from £125 per night. See more about The Jet Star on Airbnb.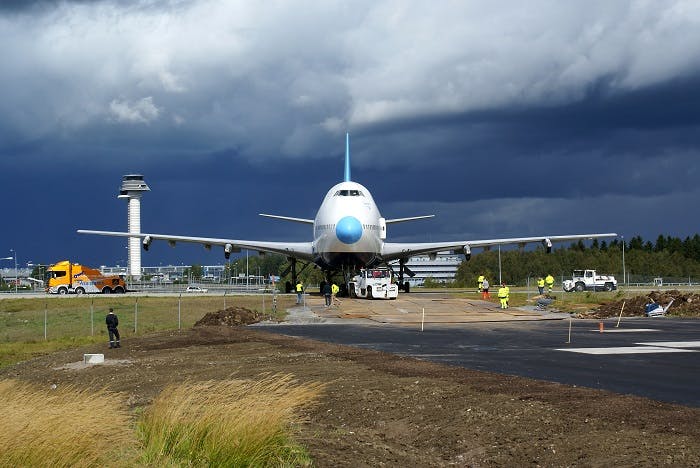 Jumbo Stay Hostel
If a larger aircraft is more your style, Jumbo Stay Hostel in Stockholm, Sweden is a converted Boeing 747-200. The aircraft was manufactured in 1976 and flew for Singapore Airlines, Pan Am and Swedish airline, Transjet.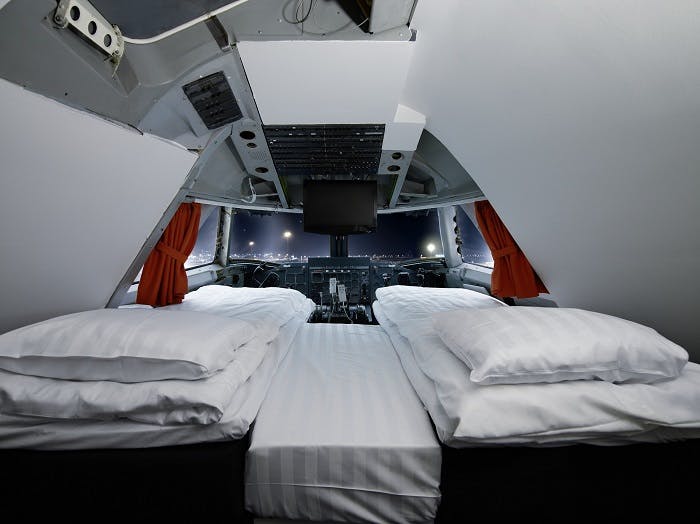 After being decommissioned and sold off, the Boeing cabin was stripped of its original 450 seats, and the space remodelled into the 33-room hotel, which opened in 2009. Some of the bedrooms are bunk-style but there are also two more spacious suites with private bathrooms.
The lounge area with onboard bar features restored arm chairs from the original aircraft. And the restaurant is open to the public, so you can even step on board if you're not booked in for an overnight stay.
This 747 doesn't get too lonely, as it's situated just 65ft outside Stockholm-Arlanda Airport, close to its still-flying cousins and visible from the runway and airport buildings.
Prices to stay at Jumbo Stay start from around €45 per person per night, in a shared bunk room.
Hotel Costa Verde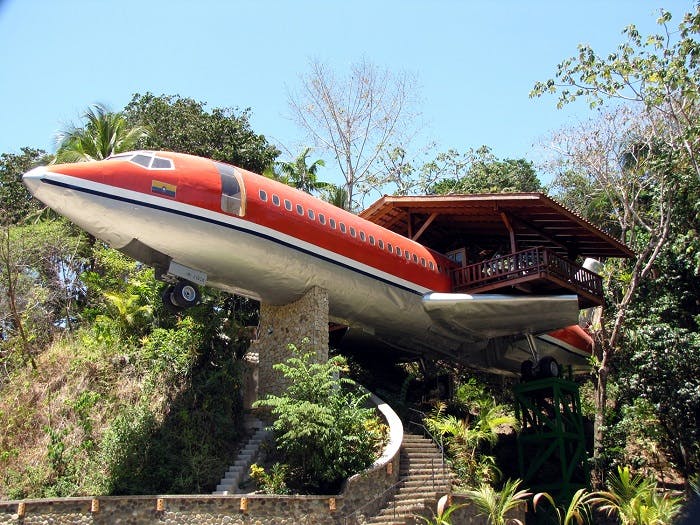 Part of Hotel Costa Verde in Costa Rica started life as a 1965 Boeing 727. And suspended 50 feet high in the jungle canopy, this stunning and unique treehouse-style hotel suite even comes with a view!
The aircraft was salvaged from San Jose airport and carefully restored and furnished using local teak panelling.
There are two spacious, luxury bedrooms in the aircraft's fuselage suite (the hotel also offers bungalows and other rooms in other buildings nearby). Plus a dining area and terrace deck built above its wings offers a unique place to enjoy drinks, dinner and the jungle views.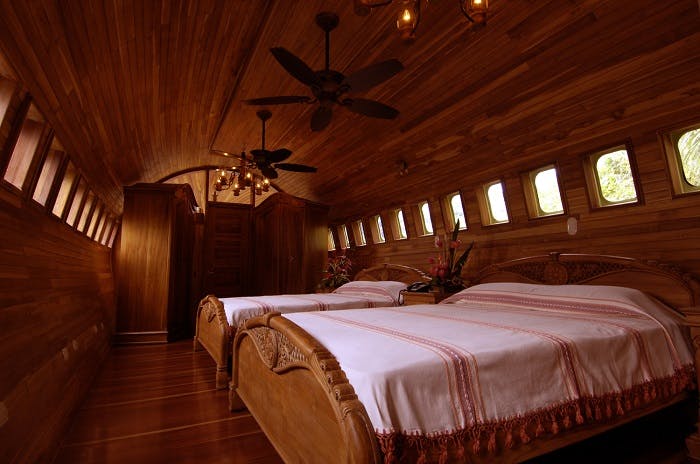 And for romantic aviation enthusiasts, the hotel makes a unique and memorable location for weddings.
Rates to stay in the Hotel Costa Verde's 727 suite start from $260 per night.
Woodlyn Park Plane Motel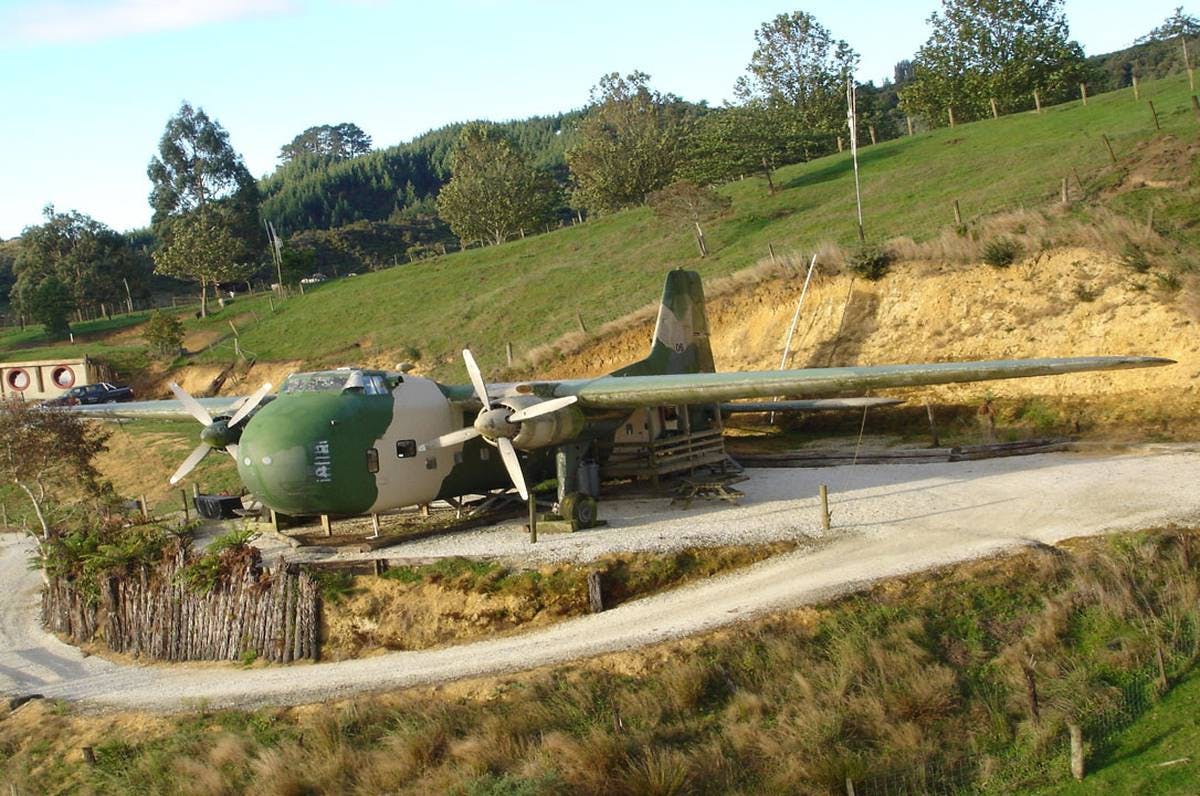 In the North Island of New Zealand is this unique motel, made from the body of a 1950s Bristol Freighter. The aircraft is believed to be one of the last allied planes flown in Vietnam.
The grounded Freighter's sleeping areas are in the cockpit and the rear tail, sleeping up to 4 people in one double bed and a set of bunks.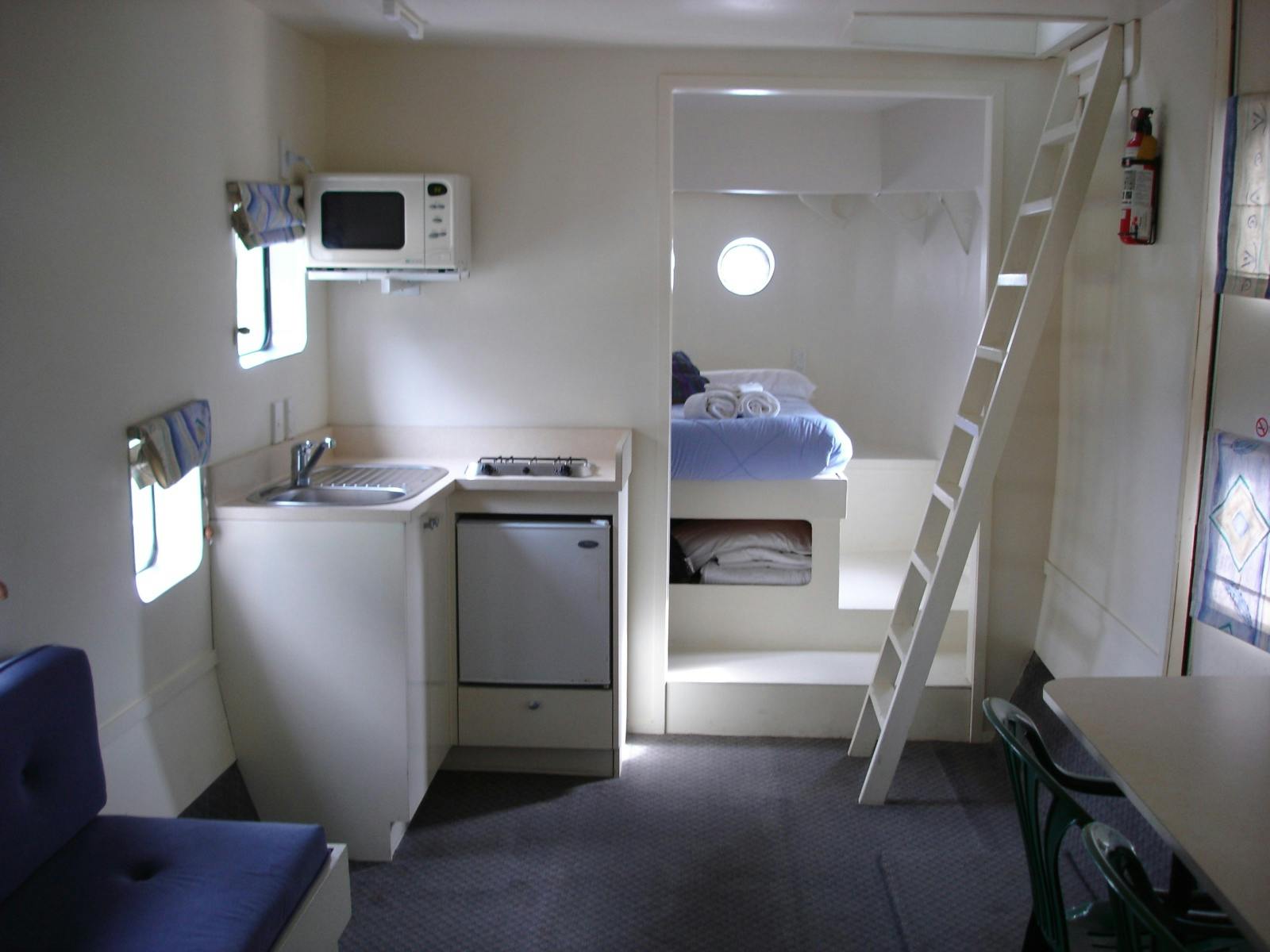 There's also an ensuite bathroom with shower and toilet, plus living/dining area with kitchenette.
Rates to stay in the Woodlyn Park Bristol Freighter start from $200 NZD per night.
Vliegtuigsuite
For a more luxurious option, you can have a whole aircraft to yourself in the Netherlands, in Vliegtuigsuite – a luxury suite for two converted from a Ilyushin 18 turboprop airliner.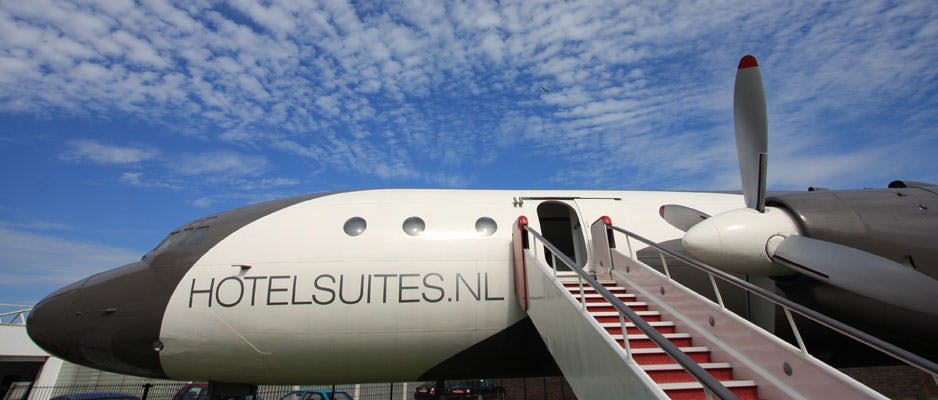 Overlooking Teuge International Airport, the aircraft was built in 1960 and originally served as a government plane was then in service for over 20 years with Interflug, an East German airline. It could accommodate a total of 120 passengers and a four man crew in the cockpit (which remains in its original form).
The suite is a popular choice with honeymooners, with the interior including jacuzzi, sauna, mini bar and flat screen TVs.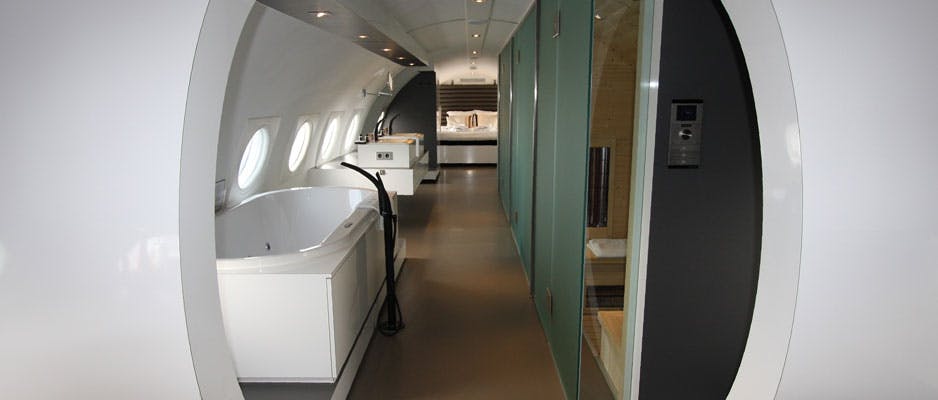 Prices to stay in the Vliegtuigsuite start from €365 per night.
Whether it's a long overnight flight or just a short hop, contact our Flight Team on +44 (0)20 7100 6960 (24 hours) for advice and private jet pricing for any global itinerary.
Related content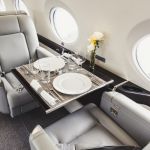 February 11, 2019
Love is in the air: 10 romantic private jet flights
What could be more romantic than a private flight? From mountaintop helicopter transfers, to long range jets to exotic destinations, we've arranged all sorts of special occasion private jet charter for couples all over the world. We've helped to create special…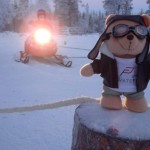 January 02, 2019
Nigel the pilot bear's 2018 travel diary
At PrivateFly, we're as passionate about travel and aviation as our clients. When we're not in and around aircraft for work, we don't miss the opportunity to travel for pleasure. In addition to moving between our offices in…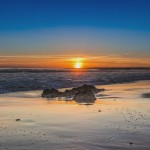 July 02, 2018
5 private jet hotspots (& prices) for July
With the sun shining brightly all over Europe, many of our clients are flying off on holiday to enjoy it. Fueled by a boost of extra leisure demand, summer is Europe's peak season for private jet charter, with July the no.1…