Dassault extends the Falcon range with the new 10X
Earlier this month Dassault announced their most ambitious move yet in the ultra long range market, with the launch of the Falcon 10X. As they did a few months' ago for the 6X launch, they made the announcement via a virtual launch on their YouTube channel.
The biggest aircraft to date from the French manufacturer, the $75 million Falcon 10X is designed to compete with the two current leaders in the ultra long range category: The Bombardier Global 7500 and the Gulfstream G700.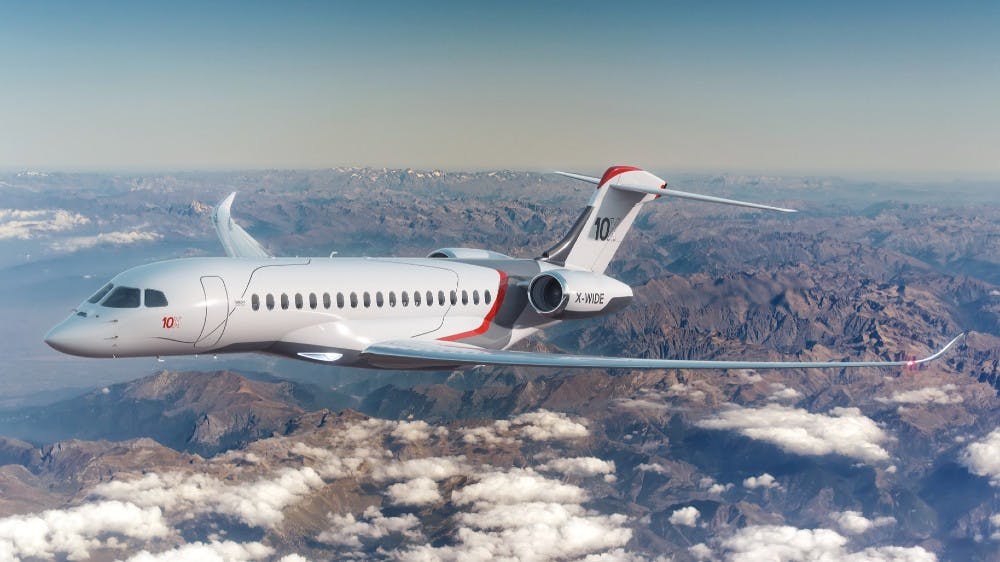 Dassault is certainly confident in its path to success. "The 10X will be more than just a step forward in business aviation. It will be the best private jet in its class and will stay that way for a long time to come," said Eric Trappier, CEO of Dassault Aviation.
On paper they have every reason to be confident. With a range of 7,500nm and a maximum speed of Mach 0.925 – neck and neck with the G700 and Global 7500 – the Falcon 10X will be capable of nonstop flights of up to 15 hours, connecting London or Paris to Santiago, Tokyo and even the west coast of Australia.
Powered by two Rolls-Royce Pearl 10X turbofan engines, the twin-engine design has been created in response to customer demand for more sustainable solutions in propulsion as well as materials like its carbon-fibre wings.
Another notable innovation on the 10X is the T-tail configuration of the empennage, a switch away from the distinctive-looking cruciform style of earlier Falcons.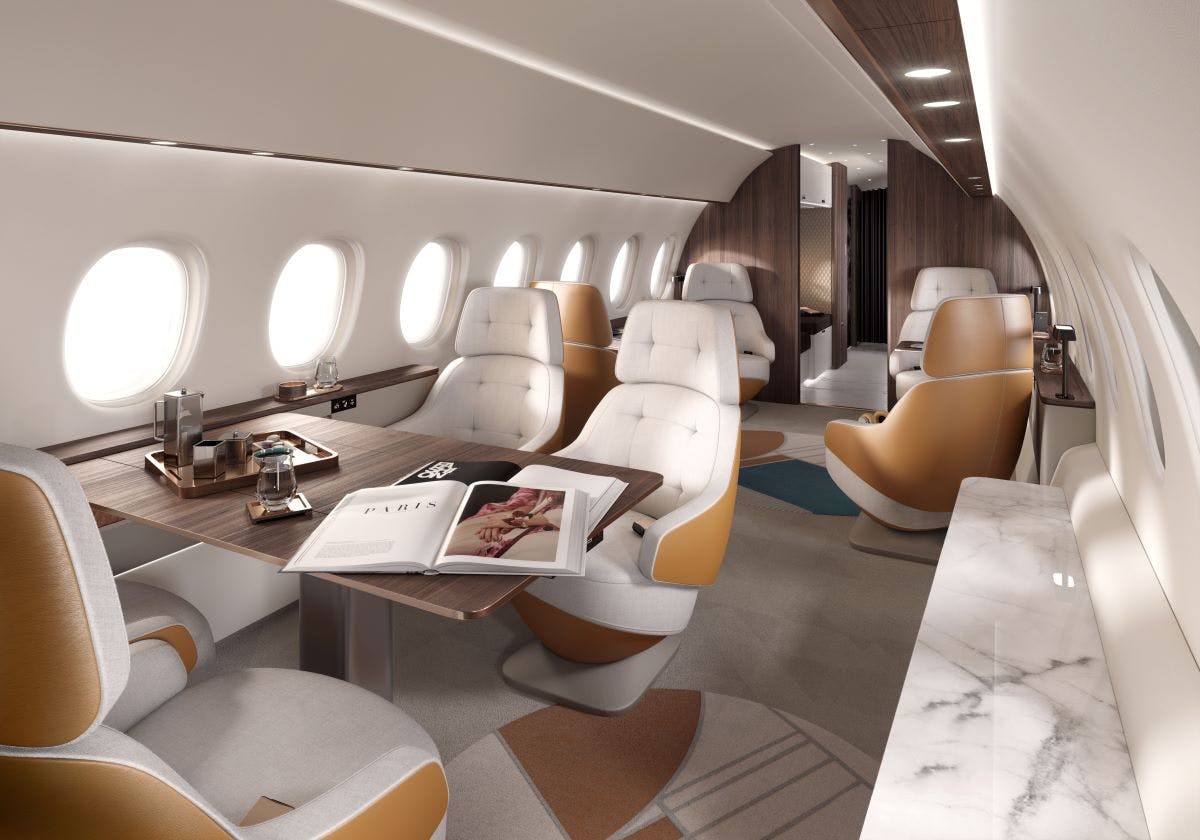 Given its long range flight capability and its target audience, the interior of the 10X will offer the very latest innovations in customisable cabin design and onboard amenities. Like the Falcon 6X, it stands out for its cross section which is bigger than its competitors, but in overall cabin volume it is close to its Gulfstream and Global rivals.
In addition to its spacious cabin height (2.03m) and width (2.77m), the interior will feel very bright, thanks to a total of 38 extra-large windows. And it can be configured to have the all-important four distinctive cabin zones, something that sets jets of this size apart.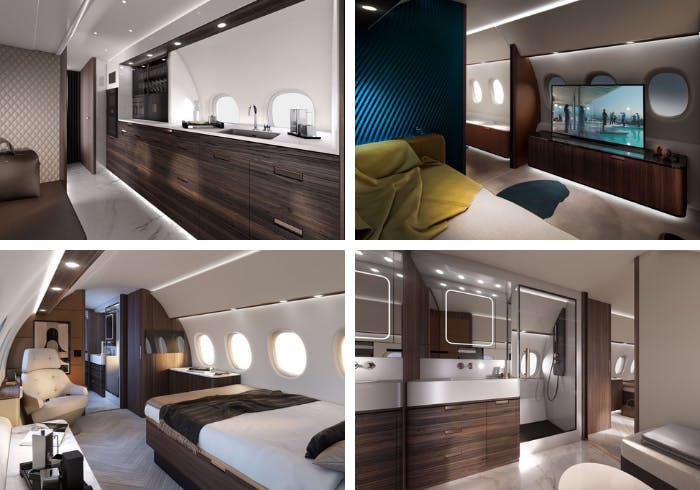 It is scheduled to enter service in 2025, but for those looking to experience the Falcon range sooner, we can offer access to the manufacturer's other models (with the Falcon 900 one of the handpicked aircraft included in our Heavy Jet Card programme).
Our expert team is available to discuss your flying requirements, and our premium solutions. Contact us or call +44 (0)20 7100 6960.
Related content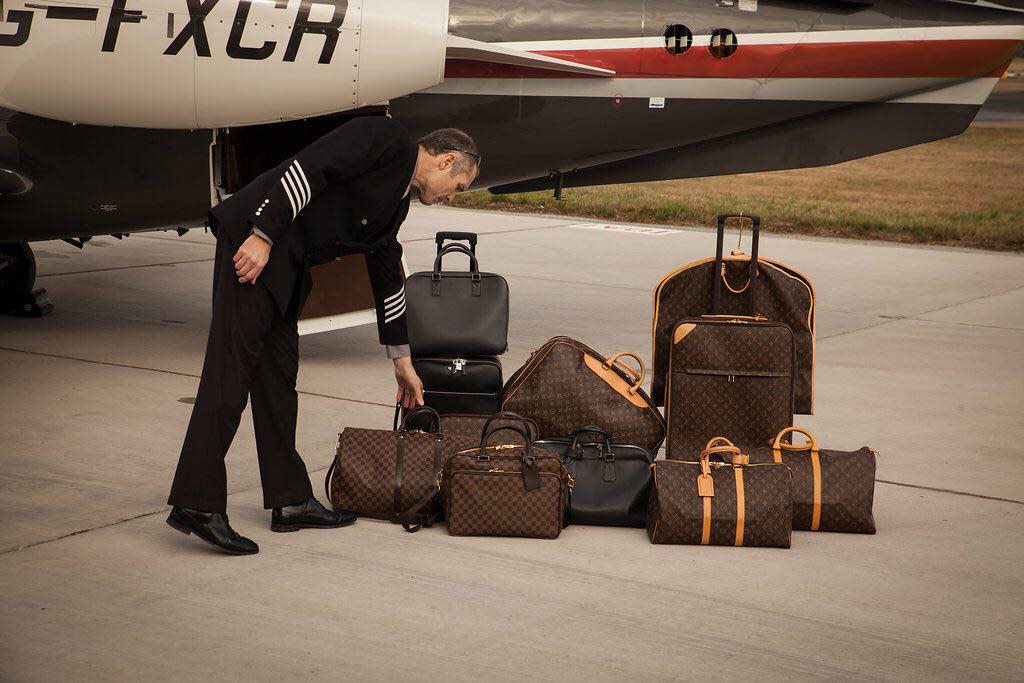 September 07, 2023
How much luggage can I take on a private jet?
How much luggage you can take with you on a private jet charter flight depends on a few factors. Here PrivateFly's experts explain what to expect from different aircraft types.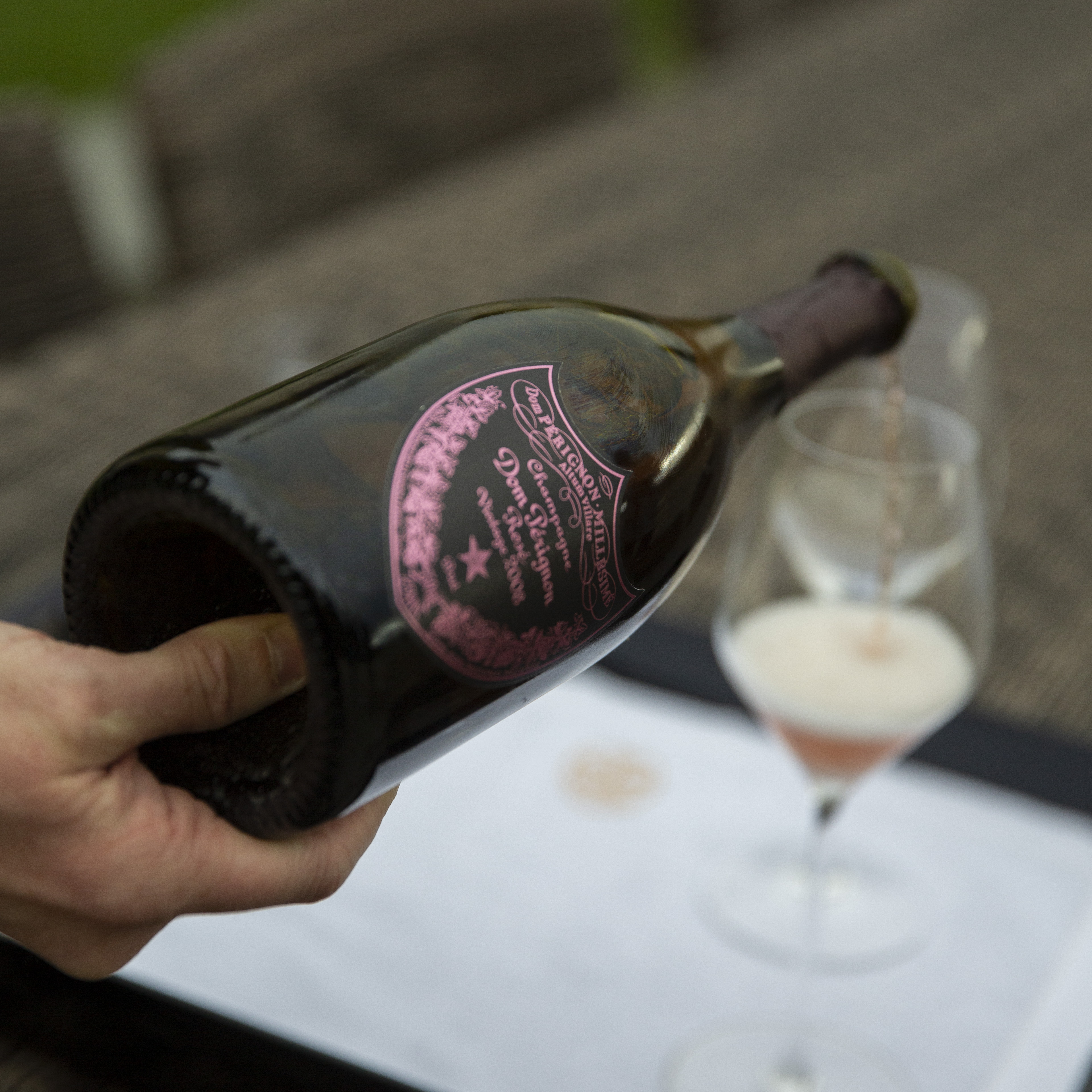 November 24, 2022
Our latest exclusive Jet Card event at Dom Pérignon Maison
Our new private event series for PrivateFly Jet Card clients continued with an invitation to visit the historic Dom Pérignon Maison in France.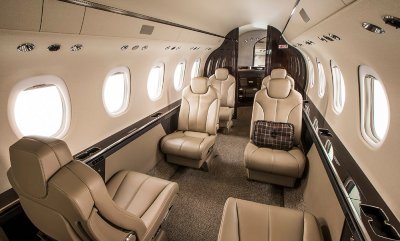 October 27, 2022
How clean is the cabin air on a private jet?
The air we breathe – particularly in an enclosed space – can make the difference between staying well or catching an infection, whether that's the coronavirus or any other airborne disease. So you'll be pleased to…